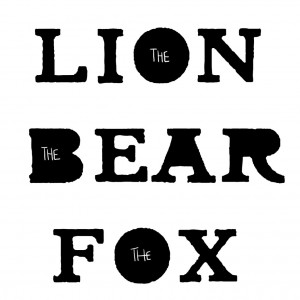 "Son, don't you dare give up now / Your cavalry has finally arrived, a bear and fox by your side / I think it's high time you found out that sometimes you lose everything before you can find a place you call home."
For singer-songwriter Christopher Arruda, these lyrics — the chorus of a song he wrote called "Home" — represent hope. He didn't feel quite as hopeful when he first wrote the song, before he brought it to Cory Woodward and Ryan McMahon, his bandmates in the lion the bear the fox.
"'Home' started off as a sad little number before I introduced it to the band," Arruda says through an email interview. "As a musician, from the moment you start playing shows, your friends and family become extremely supportive of your efforts for the most part. You get a lot of positive feedback from them and from people that become genuine fans. 'Home' is about waking up one day and realizing that you've really gotten nowhere and feeling ashamed that you've bought into all the bullshit people have been feeding you and allowing your ego to grow."
When Arruda brought "Home" to the band, it became a very different song.

"As musicians, the three of us have had many of the same struggles over the past decade, so the song was turned into something of a battle cry or anthem for us," he says. "Before I started this band, I felt like I had nothing, like I'd lost it all (again), but with the bear and the fox by my side, I truly feel like our struggles are over and that it's our destiny to propel each other further than we ever thought imaginable. It feels like I've come home."
And right now, home is an exciting — and busy — place for Arruda (the lion), Woodward (the bear) and McMahon (the fox).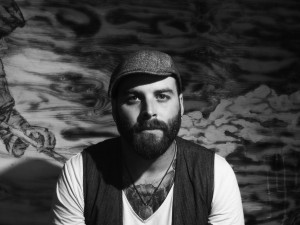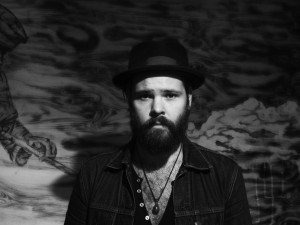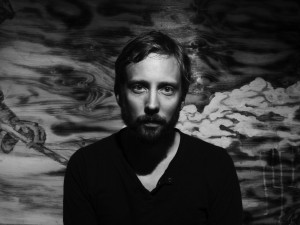 Arruda and Woodward, who live in Vancouver, and McMahon, who lives in Ladysmith, are Top 20 finalists in the Peak Performance Project. And at the beginning of October, the lion the bear the fox will release its debut EP, We'd Be Good Men, an album they recorded and mixed themselves, initially motivated by finances — or, more accurately, lack thereof.
"I love that we've had the opportunity to do it this way," says Woodward. "It gave us the chance to do some guerilla-style recording in the 30-odd locations that we set up shop to track in. I've learned so much about common recording techniques and have had a blast creating my own. All of this has added a certain honesty to the record, a lovability that has made me happy to say it's the best record I've been a part of to date. I look forward to the next one immensely."
After releasing the EP, the lion the bear the fox is hitting the road for a 13-date tour through BC and Alberta, ending on October 25 in Vancouver.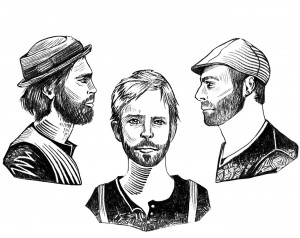 It was on a tour just like this one that the band started to take shape. In May 2012, Arruda, Woodward, and McMahon toured together to promote their respective solo efforts. Travelling across western Canada, an unshakable bond began to form as they shared their stories and their dreams. They began supporting each other on stage, and by the end of the tour, they discovered they had a set-list worth of material — and that they wanted to keep making music together.
McMahon says he was inspired by Arruda and Woodward during that tour because they are their whole, honest selves, and that honesty continues to inspire him today.
"They are two big personalities, cut from the same materials as I am," he explains. "That much was apparent early on, sitting around a campfire in Winlaw. That night when we shared stories about our wins, losses, and aspirations, I was like the Bee Girl in the Blind Melon video years ago. I had found my colony of like-minded friends where I could feel safe to be my whole, honest self."
In the wild, a lion, bear, and fox would make for an unlikely team; in this case, it makes for beautiful music.
____________________
Catch the lion the bear the fox as they open for Lee Harvey Osmond on October 25 at Venue.