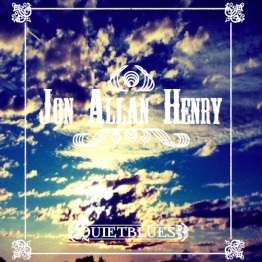 Listening to Quiet Blues, the debut full-length from Vancouver's Jon Allan Henry, is like taking a trip in a time-traveling DeLorean to a '60s folk-fest: most of his songs sound like they were written by Bob Dylan. This is a good thing.
Quiet Blues is steeped in the Americana roots of folk-legends like the aforementioned Robert Zimmerman, Lead Belly and Johnny Cash. Henry finger-picks his way through an album of sparse, woeful tunes that leave you feeling wistful for days gone by.
Quiet Blues features nine lean tracks, each one relying on Henry's skillful guitar work and sharp voice. He keeps things interesting by mixing guitar styles, alternating between traditional folk melodies and heavy finger-picking riffs. If you're out of a job, you'll find a kindred spirit in Henry, who mines the depths of being unemployed for inspiration. On "Coming Around," he sings about needing to be used for a greater purpose ("Oh, I'm not just a fixture on your shelf / To be taken down or used up by yourself ").
On "Ghosts," Henry strums a tight little riff that wouldn't be out of place on Music From Big Pink. His voice is high and throaty, reminiscent of Kristian Matsson from the Tallest Man On Earth. At times his voice cracks, pushing his register while trying to keep it full. He uses it to great effect on "Ghosts," bringing life to the lyrics ("Now she's trotting on edges / Of his winter pain / Her tears blur the starlight / Where he's gazing again") through pained inflections. He stresses his voice while the guitar melody clops along, reinforcing the horse imagery.
Ultimately, Quiet Blues is the encapsulation of an emerging songwriter who is finding his footing as he seeks to blaze his own path.