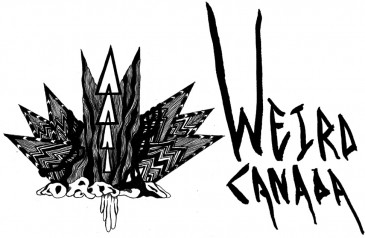 Departures was a radio program hosted by Marcel Dion on CJSR FM 88.5 in Edmonton, Alberta between the years 1978 and 1991. The program, highly inspired by the legendary Alien Soundtracks program on Vancouver's Co-op Radio, contained a diverse mix of vintage and new-at-the-time left-field and fringe music and was the first and only of its kind in Alberta. On top of curating a weekly program, Dion helped found the Borealis Electroacoustic Music Society (BEAMS) and released one or two compilations of avant-garde music in Alberta. Departures Revisited is a column we are syndicating from the Weird Canada website, which is inspired and dedicated to Dion's early efforts at establishing Alberta and Canada's weird musics. Thank you, Marcel! You can find the original entries of these complete with streams of the recordings discussed at www.weirdcanada.ca.
King-Beezz – Found and Lost b/w Now (Quality)
Edmonton, AB // Originally Released: 1966
The King-Beezz's third single is the toughest polyvinyl artifact from Edmonton. "Now"'s snarling, wrangled guitar leads, put-me-down harmonies and screaming, postured ad-libs trash every punk archetype in the purest teenage pursuit of attitude. On the A-side, "Found and Lost"'s jangly, loner lament, bass-walkery and bedroom percussion craft a brilliant bizarro pop-psych excursion into the recesses of vintage fringe culture. Just ridiculous stuff. 'Twas the bees-knees (!) finding a copy complete with the glorious Quality company sleeve. A full history of the King-Beezz can be found at www.kingbeezz.com.
The Brazda Brothers – The Brazda Brothers (Dominion)
??, ON // Originally Released: 1973
These two Russian hippie-bros emigrate to Ontario and release an album celebrating the pastoral scenery of their new home. With thick, stilted Ruskie accents and strange instruments (Cordovox?) they weaved 12 streams of folk-rock textures in dedication to our unique landscape. Their foreign perspective is the album's greatest strength; take their journey and visualize the vast industrial heartland through outside, lysergic eyes. The resulting innocence, both serene and moving, place the Brazda Brothers alongside other nationalized fringe-folk canon whose trails into uncharted territory shaped our anomalous soundscape (Riverson, Ptarmigan, PCC, etc). The band claims that 5,000 copies were pressed, but the number of known copies states otherwise. Released on a budget label concerned mostly with fiddle and children LPs. I flipped my lid when I found a sealed copy of this!