It was a grayish Monday evening and the time was right for some low-key soulful music. And what better way to feed the need than to make a run for the Biltmore, as Ora Cogan, Kellarissa and Ahna tacked just a little more ambiance into the big, red, velvet-lined room.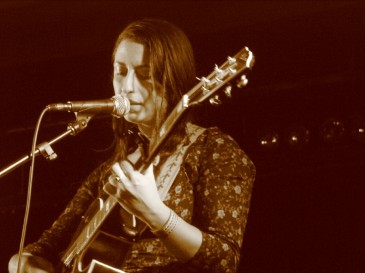 We arrived just in time for Ahna, a local two-piece hardcore noise band that surprised me with their furiously calculated outbursts of sound. I must admit to having a weakness for girl drummer/vocalists who have pipes that can crack sheet metal. Kudos to whoever booked this odd grouping of musical output—though far removed from what Kellarissa and Ora Cogan do musically, it somehow fit nicely. Kind of like the calm before the storm, only backwards.
Kellarissa was next, and having been a longtime fan of P:ano and the Choir Practice, I was interested to hear her solo craft. With a commanding voice and an effects laden keyboard, Kellarissa serenaded the house with electro-medieval music from the future. Simple yet effective, her voice was awash in electronic manipulations that sometimes made her sound like an army of Larissa. It was odd, beautiful and a mighty strong opener for this evening's headliner.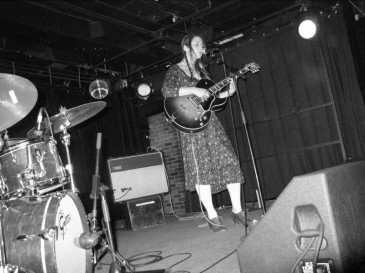 There is something so very unique about Ora Cogan both in stage presence and in the rich butterscotch-smooth quality of her voice. She took the stage like perfectly turbulent weather and proceeded to haunt the small crowd gathered at the foot of the stage, taking us on private little journeys through music, just her and a drummer bathed in stage lights. The small size of the crowd seemed a shame at first, but disappointment dissolved and it became apparent that this small handful of fans were lucky to have been treated to the power of this bewitching, heartfelt performance. Quite lucky indeed!