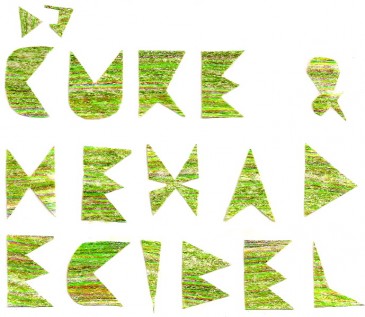 Local residents DJ Cure and Hexadecibel are helping take Canadian bass music to new heights. Together the two DJs have served up hysteria inducing dub tracks for the last year at Goldie's Lounge, turning the basement of a Pender pizza joint into one of Vancouver's (literally) hottest night spots.
Cure and Hexadecibel are not alone in popularizing the dubstep movement. With dubstep artists like Rusko remixing Katy Perry and Kanye West on big time indie electronica imprint Mad Decent and Chase & Status lending their "Eastern Jam" out to Snoop Dogg for "Snoop Dogg Millionaire" (which was coproduced by R&B and hip-hop mainstays Kurupt, Murs and John Legend, and features Slumdog Millionaire star Tanvi Shah), yesterday's underground subgenres are crossing over into the main stream.
"I like to try and create music that can be felt, whether someone is on the dance floor or listening in headphones. I like to fuse traditional musical elements and instruments with futuristic sounds and palettes. I want to keep the listener interested. For this reason, I often try new techniques on different projects, just to keep things different," he said, explaining his own style.
"When I DJ out, I go hard or go home. I like to play big tunes with lots of energy. I tend to touch down on all ends of the spectrum on my radio show on SUB FM. I'll play anything from bangers to deep, techno influenced [music], to hip-hop-fused weirdness," said Cure. Mirroring Cure's experimental ear, his label Aufect's releases are dark, techy, glitchy and unafraid of the 4/4. [ed. Ironically in dubstep the 4/4 time signature is considered experimental.]
While Aufect Recordings (www.aufect.com, www.myspace.com/aufectdigital) is showcasing the best the Canadian beat scene has to offer, Hexadecibel's sets for Rob Booth's Electronic Explorations podcast has attracted unprecedented attention for Canadian dubstep. Hexadecibel first recorded a collaborative set with Vancouver's most prominent bass crew, Lighta Sound. Booth then selected him to mix one of his own. Both sets have been downloaded over 10,000 times.
"This podcast was very significant to me," said Hexadecibel. "It gave me the opportunity to showcase some of my newest songs, demonstrate my mixing skills, and, most importantly, promote my current and future releases … Once my release [Prism EP] on Mindset hits shelves, I will officially be the first dubstep artist in Vancouver to have 12″ vinyl pressed and distributed through a major global distributor. Then the snowball really gets rolling, as I have four more vinyl releases lined up over the next 12 months." Prism is available on websites like Boomkat, Juno, Chemical and Redeye.
Back at home, energized by bass music's constantly merging and shifting array of new styles, Cure envisions his label "mutating into an out of control beast," housing a "sub-sub-genre not even invented yet." With Aufect's digital releases reaching the top 10 on electronic music website Juno's online music downloads, it's a good indicator that Cure's mutations will be heard soon enough.
Cure owes Aufect's early success to knowing some talented producers. DZ, who was featured in ATM Magazine's "Leaders of the Nu Skool" article, and Loetech, of Bombaman and XI, put their faith in him and helped him get Aufect started. "Now I run the label myself … My girl does all the accounting and paper work, and my boy Nick Lazerface is A&R and is repping as a DJ in Montreal," Cure said.
Cure brought his girlfriend from Ontario in 2007 with the express intention of starting a dubstep label in Vancouver. He describes the crowds here as "real music lovers," who "just go off!" He feels the city can stake a claim as "one of the top three cities representing dubstep in North America, maybe even number one."
Hexadecibel agreed, "People's acceptance of the sound in general, and willingness to hear new music, [makes Vancouver's dubstep scene unique and special] … The 'heads' in this city are well versed in electronic music … the local producers, DJs, promoters, etc. It seems like a very fertile place for creative people, and what's better is that almost everybody involved in the scene here is cooperative and helpful."
"I think dubstep is showing signs of going mainstream," Cure added. "[But] I've never been happier with bass music as a whole."
Hexadecibel followed up, saying: "It's an exciting time right now, with bass music reaching around the globe and more and more talented people joining the ranks daily. I am truly amazed, literally every single day, with the level of creativity and talent I see from younger and younger producers, not to mention the old hats who have been at it in the music biz for years who are again hitting their stride with a renewed interest in music. I think dubstep is a conduit, a place where people from so many other disciplines are coming and bringing their experience to create something totally new and fresh."
In the same vein, Hexadecibel has helped to revive the audience driven label Pressing Issues, to keep things different. Hexadecibel is one of the label's committee heads, who are responsible for whittling down demos presented by their online community and presenting them to be voted on for potential pressing and releasing. The label has successfully released two 12-inch vinyls which are distributed by ST Holdings UK and is getting a third installment going.
"We will be creating an active poll for dubstep fans to vote on in mid-November, and the vinyl will likely hit shops in late December or early in the new year," Hexadecibel added. "We've pre-signed our A-side for the album, [XI's 'Gravity']. 'Tis a big tune."
In the meantime, if you want to catch Cure, he'll be at Goldie's on Nov. 6.
"Goldie's Fridays will be no longer be a crunked-out-thrust-womp-raver-bass party spot. Not to worry, though, the night will still be there. Just chilled out though with more of a house and two-step vibe," he said. On Nov. 13 he's opening up for the Dub Police label owner, Caspa. He'll play Nov. 20 at the Suave Assassins One Year anniversary party, and on Nov. 27 at a venue that has yet to be announced, so keep your eyes peeled and ear to the ground. He also has a new residency, Whatever's Dope Wednesday, every Wednesday in the backroom at Shine, hosted by Emotionz. Check out his radio show every Thursday 6 to 8 p.m. on SUB FM.
Hexadecibel regularly releases tracks on his website at soundcloud.com/hexadecibel.