The video for "The Runaway" transports you to a vision of bright Vegas lights and desert isolation. Scroll down for the exclusive premiere! 
x
When Victoria-based electronica act Astrocolor were asked to play a DJ set at an afterparty for Life is Beautiful Festival in Las Vegas, they decided to make the most of the trip down south.
Rather than simply play the set and then depart, they took the opportunity to team up with director Cody Morrell to create a music video that reflects all the gritty, neon slickness of Vegas and the vast open space of its surrounds.
The result is an unsettling, electrifying video for "The Runaway" — a single produced in collaboration with Righteous Rainbows of Togetherness, a project which shares Astrocolor's producer/DJ Neil Cooke-Dallin.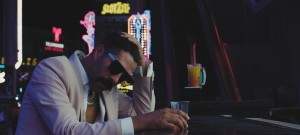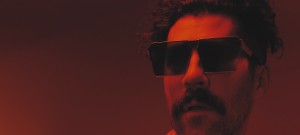 The video riffs off both the landscape and the lyrical hook of the track, which evokes danger, pursuit, and urgency ("think fast / move quick / outlast / like a runaway").
"We decided to work on a loose art house kind of theme, marrying a sort of David Lynch approach with a storyline that hinted at pursuit and abduction," says Cooke-Dallin, who appears in the video as the unsuspecting recipient of unsettling, red-tinged visions of abduction and desert isolation.
"The desert landscape is such a profound departure from urban Las Vegas that it provided great juxtaposition and worked to predicate the character's abduction. These themes tied in well with the song title and the team worked together to develop creative shots and concepts on the fly in an intense 48-hour period, all while in Las Vegas. We hope to collaborate with Cody again on a future video!
x
x
Click below to check out the resulting creation:
Astrocolor is Neil Cooke-Dallin (Producer/DJ), Andrew Poirier (Guitar), Anand Greenwell (Sax), Chris Mackenzie (Drums), and William Farrant (Bass). You can find them on facebook, instagram, and spotify. 
Righteous Rainbows of Togetherness is Neil Cooke-Dallin and Thomas Shields, and they're on facebook and instagram.