Archives link people together from all generations — long-gone communities of social movements in the past, new audiences engaging with archival material for the first time and future audiences-to-be. These multi-layered, multi-generational experiences and engagements form the core of Recollective: Vancouver Independent Archives Week.
In anticipation of this year's Vancouver Independent Archives Week, I sat down with two of the people behind the event, Project Coordinator, Emma Metcalfe Hurst and Archives Manager, Dan Pon, based at grunt gallery, to get an inside look at what Recollective has to offer.
Recollective is the third iteration and a reinvention of Vancouver Independent Archives Week, which runs out of grunt gallery in collaboration with Western Front and VIVO Media Arts Centre. This year welcomes last year's collaborators, 221A and The Morris and Helen Belkin Art Gallery, as well as new organizations, Artspeak and Rungh Magazine.
Dan explains the name Recollective as "capturing [the] notion where arts and archiving intersect with activism, social movements, community networks, collective actions [and] histories of resistance [that form] a decentered idea of the archive."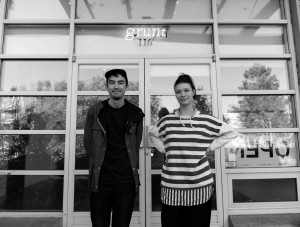 Each organization will host panels, conversations and screenings around their own archives, as well as feature artists exploring tensions between archives, art and activism within Vancouver and Canada at large. With each organization bringing a unique perspective, there will be no bounds to Recollective's appeal.
An exciting installment to this year's Archives Week is the launch of a website (archivesweek.ca — check it out!), which will act as a collaborative repository for documentation of events during Recollective. How meta, I know. In addition, artists, activists and writers invited by each of the participating organizations will creatively respond to the events happening throughout the week. Emma believes that their pieces will add another dimension to the event, acting as creative, subjective and nuanced documentation.
Dan states that, "the idea [behind the website] is so that the project has a broader reach. We will have this platform where we can have documentation for events and these response pieces and details of the event will hopefully allow folks that can't make it in person to experience it at least on some level. [The website may also] act as a research resource for wider arts [and] activist sectors, information science or other communities."
In the case of most archives in artist-run centres, there is no standardized framework of maintaining the archive. Dan unpacks the difference between archives of artist-run centres and institutional archives. "At grunt, we're very fortunate to have [archival conservation] as a central programming strategy. I manage the archives here […] but I don't have formal schooling of an archivist, so there's many things that we do that are just in-house systems that work for us. This is the case with many artist-run centres. They just do the best with what they know."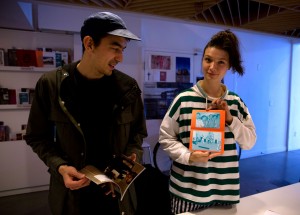 There are mandates these small centres can fulfill without worrying about bureaucracies. Speaking to the gaps an artist-run centre can fill, Dan says that, "What a small organization brings is the ability to balance the desire to preserve something and to keep it safe with the desire to activate it."
Regardless of generation or the time and space, these archival collections appeal to niche audiences, but remain accessible. "[grunt] makes this material available [for] people of different generations to see it and extrapolate the meaningfulness that they find in it, which may be totally different from how it was perceived in the late '90s."
In looking at Recollective as an archival initiative where art and social movements in Vancouver intersect, Emma and Dan reflect on its core purpose and function in the social fabric of this city.
"We see a lot of instances nowadays of the art sector becoming more closely aligned with housing justice movements, especially around the quest for affordable space. We also know that the presence of arts organizations has a role in displacement and affordability of space in a given neighbourhood, street, building." Looking into the past and future to unpack the present, Recollective seeks to illuminate the inherent tensions and complicated relationships existing between art and activism.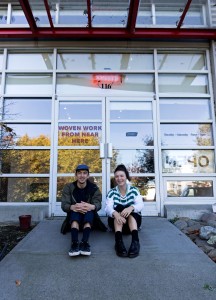 Aiming to represent flexible approaches to the archive in its many forms and interpretations, Dan notes "[Recollective] offers an opportunity to be speculative about how things turn out or different alternative histories or speculative futures which are super important in activist work, because their existence is predicated on imagining a different and better future."
In a quest to gain global perspective, both Emma and Dan hope that Recollective will put into conversation the intersection of art, archives and activism on an international scale by featuring a second, more distributed part of the series featuring international participants throughout 2019. "We are going to be inviting more national and international participants to expand conversations around independent archives into global contexts. Looking at where arts, activism and archives meet in different places around the world." With the sharing of experiences and struggles in discreet places in the world, Recollective 2019 will surely resonate with the specific experiences felt here in this multicultural city.