"Silly. Comedian. I sleep a lot during the day. That's most of my life. Hungry. That sums it up pretty well."
That's how Vancouver stand-up Sophie Buddle would describe herself. But there's so much more. Regularly described as a rising star in the Vancouver stand-up world, the 22-year old Buddle moved to Vancouver from Ottawa when she was 18. She moved to attend fashion school, but dropped out almost immediately. Comedy was her future, not fashion.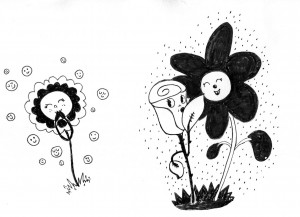 She grew up loving Ellen Degeneres, memorizing her bits, making her mother pee her pants laughing, and started performing when she was just 15. Now in Vancouver, Buddle is a regular headliner. She has opened for Moshe Kasher and Nick Thune, and was recently the runner-up in the SiriusXM Top Comic competition. At the heart of her success is an obsession with comedy. It's everything she wants to do. It helps that she loves Vancouver and raves about good local comics like Graham Clark, Erica Sigurdson, and even Chris James who Buddle says "is my ex-boyfriend, but who I still think is funny."  
"I love Vancouver comedy, and it's my favourite place to do comedy," says Buddle. "It's crazy that every show here isn't packed. If the comedians on our shows were American comics, I think they'd all have Netflix specials and do theatres. But they just do regular shows that you pay $5 for. I feel really lucky to be around these people."
---
On comics versus improvisers:
"I think stand-ups are more hoarders than people who do improv. As a stand-up, if you think of anything that is funny, you're like, 'Okay, I got to write that down and have it forever.' And in improv, these people have so much funny and they're just frivolous with it. They don't even care."
---
Buddle is a pure joke-teller, tending to tell short and sweet punchlines to stories. All her material is pretty fresh as well, with her oldest joke being only three years old.
"Some jokes take longer to get sick of than others," says Buddle. "But that's why it takes me so long to build up material too, because I hate jokes so quickly. If it's doing well, I'll try to build on it to keep it fresh for myself. So I'll give it tags or another direction, but I get so annoyed with my jokes because I do stuff pretty word-for-word every time as well. That's the thing with stories. You can tell them a little differently every time. But jokes are just so repetitive."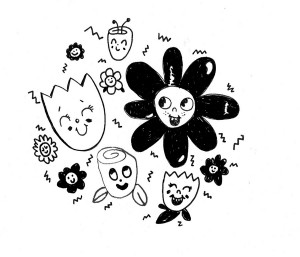 One joke Buddle is "determined to make work" involves her time spent at "horse camps" over summer breaks as a child. While she wasn't into horses, the other girls definitely were.  
"I had to act like when kids are closeted and gay and they're pretending to be attracted to the opposite sex still," says Buddle. "I feel like I had to do that with horses. So I talk to them and I'm like, 'Yeah, I like my horse too. I like that they're tall. I like their bangs. I like that they're made of glue. Do you like glue? Is that what it is?'"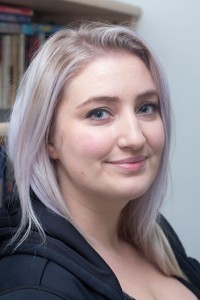 When Buddle isn't performing at Just For Laughs in Montreal and Toronto or at L.A. shows like Meltdown and Hot Tub with Kurt Braunohler and Kristen Schaal, she can probably be found most nights telling jokes here in Vancouver. And when she's not doing a local show like the Comedy Mix, Jokes Please!, or the Laugh Gallery, she co-hosts her own monthly show Barely Legal: An Underground Comedy Show.
"My roommate Gavin Matts and I run it," says Buddle. "He does all the work and my name is on it. I do literally nothing. Sometimes I host half the show, but not even the first half. And I make him introduce me, because I don't like going up cold. So I really do very little, but it's very cool. It all happened because of my friend Jaik Olson [Puppyteeth]. He's a really great artist. One day I go to his studio to pick something up and I say, 'Whoa, this is an amazing art space. Would you ever want to do a comedy show here?'"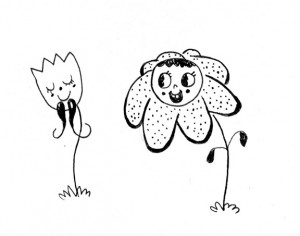 The show has become an underground hit and it's no coincidence how its unique line-ups have developed.
"Gavin and I dislike a lot of people, so the only people we have on are people who pass the 'I like them' test, which limits us to very few people. So we always have really strong line-ups, because one of us usually hates somebody."
x
Barely Legal: An Underground Comedy Show is on the first Friday of each month at Sweet Pup Studios. Buddle will be performing at the Comedy Mix from November 3-5. She can be found at @sophiebuddle on Twitter.