"Throughout the proceedings of the RaggaPreservationSociety EP, SKRS lead an expedition through time, space and vibrational language like none has done before."
So says the press release for the latest EP from Richmond group SeekersInternational (often stylized SKRSINTL or SKRS), and after an enlightening conversation on their unique sound and vision with members OG Papa Coolbreeze and Papa Steady Ranking, the claim doesn't seem that far-fetched. In our brief chat we cover a lot of ground, including their semi-mysterious identities, creative philosophies, and the serendipitous inspiration for RaggaPreservationSociety.
SKRS present a rather enigmatic presence in the online world – no photos, no names, no biography. In fact, we keep our interaction entirely digital, which has me a little bit apprehensive. However, apprehension quickly vanishes after an email correspondence with the charismatic crew, and the hidden identities are brushed aside: "All this identity business doesn't even come up on our radar," SKRS say. The cult of personality surrounding musicians and the social criticism of hidden identity doesn't escape them, they're just too busy to worry about stuff like that, and their prolific output proves it.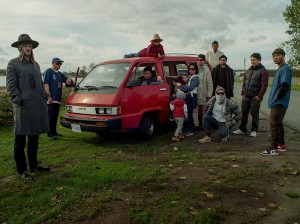 SKRS have been steadily releasing LPs since 2012 exploring everything from nebulous dub to jungle meditations, all laced with crackling vinyl, shimmering delays and hypnotic vocal sampling. The crew can trace their roots back a decade or more, and point to 1994 as a formative year. At a CiTR DJ Sound War that year, several current members were in attendance, including crew visual artist MYSTERYFORMS. "DJ Q-bert and Shortkut of the Invisibl Scratch Piklz were the judges and their exhibition / set properly messed us up in the best possible way," they add.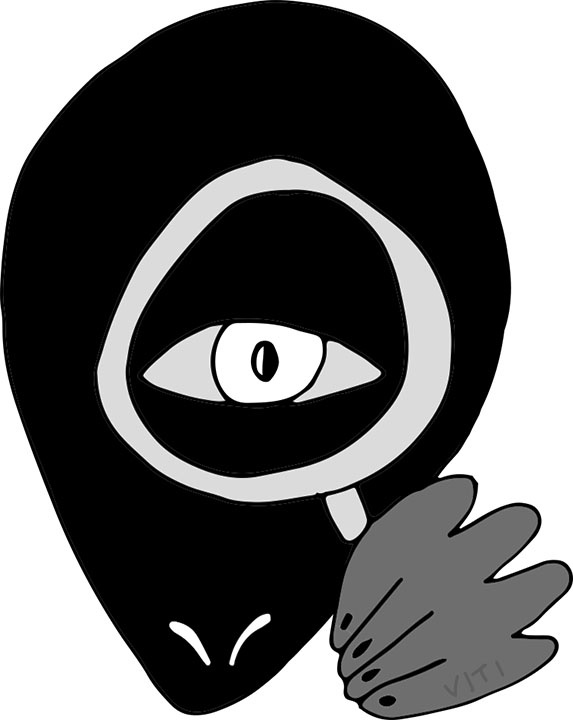 The crew's rotating cast of members tend to work on sketches in their own studios, and then share them with the group. When inspiration strikes and the vibe is right, the project gets developed into something more. Their sound has evolved with each record, but the spirit they imbue in their productions remains the same.
The genesis of the new EP came about through a connection with SKRS collaborator and record archivist Kevin Howes, a.k.a. Sipreano. After a cross-country crate digging expedition, Sipreano returned with a number of inspiring dubplates. SKRS explain, "[They] had all these great vocal samples and deejay toasts that you'd simply NEVER find anywhere else. At about the same time we were talking and sharing a lot about original U.K. Jungle music and how we've always wanted to do a Ragga Jungle-themed project, so when those dubplates were brought to the table, we knew it was on."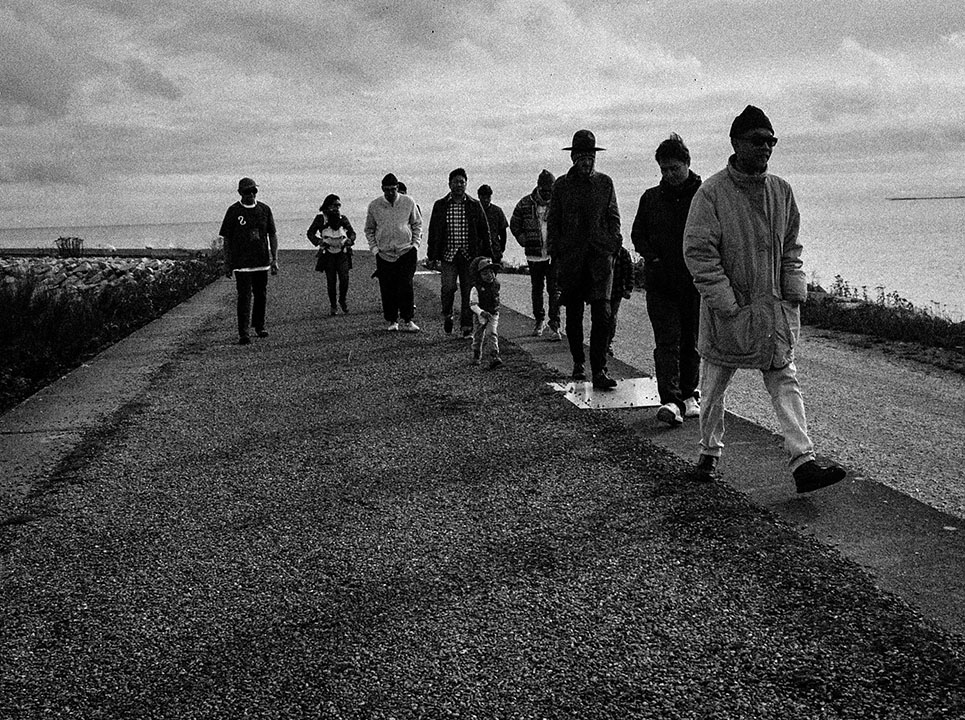 The name RaggaPreservationSociety might suggest an exercise in homage, but SKRS are interested in more than remix and recycling. Instead, they see ragga as "a certain style or attitude or flavour that's distinctly Jamaican, but adapts itself to any kind of genre and makes it its own. It's a style upon a style." This mentality is present across their discography, and allows them to expand on tradition with their own unique vibe. "It's that same feel and energy and atmosphere we were blown away by when we first heard tape recordings of real Jamaican sound system clashes and back-a-yard dances; that certain rawness and innovation and even ghetto-futurism that we love and try to propagate in our works," says the group.
To complement these found sounds, the EP finds SKRS drawing on the talents of frequent collaborators from the Vancouver music scene. "For example, if the track called for a touch of soul and R&B, as in 'NoCompetition,' we immediately turned to K!dlat's keyboard work (he is one half of the synth-funk outfit Betawave X and has pretty much been our in-house keyboard player from the get-go); when a track needed a larger library of synthesized tones and drones, we turned to wzrdryAV, who supplied us with a boat-load of his signature granular synthesis sound designs as well as a folder full of samples from this cheap Casio synth; and when we needed some raw, original drum breaks and samples, of course we turned to OG record specialist Sipreano to supply us with ammunition," explain SKRS.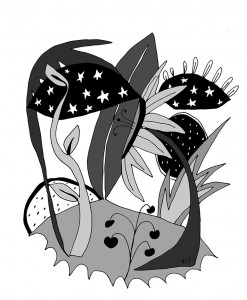 True to their nature SKRS extend their innovative and collaborative mentality into the live environment, working closely with MYSTERYFORMS to transform their live sets into audio-visual experiences, sometimes without any live performance at all. A look at their blog (link below) shows photos from a number of intriguing installations, from large-scale paintings, to a DJ-altar cluttered with plants and talismans echoing the cosmic mysticism of Sun Ra.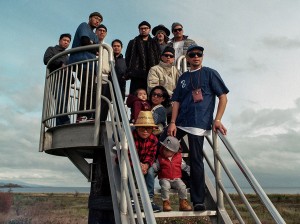 "Our live set-up has been constantly evolving; sometimes we play our records and dubplates DJ-style, at times we do laptop-based sets, at other times we'll find ways to bypass the omnipresent laptop altogether," they explain. SKRS have only performed a handful of times over the past few years, with notable shows at Montreal's MUTEK festival and Portland's Beacon Sounds in support of their Her.Imperial.Majesty LP. Keep an eye out for an audio-visual installation / performance at Toast Collective sometime in the new year.
SKRS operate in a world of their own creation, one of mutual respect among peers, shared vision among collaborators, and a relentless desire to be creative on their own terms: "One can argue that there's market forces to deal with, labels, distribution, licensing, cultural trends, media, family, relationships, money, time, space, etc – you know, 'real world' stuff that can limit one's creativity – but really all that is just immaterial, non-existential mental constructs and conditionings that we need to break through."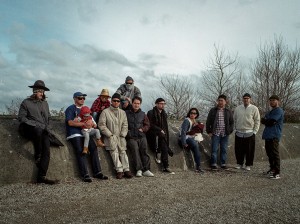 "… Ultimately though, how prolific and varied and creative an artist (or just a human being, period) has the potential to be is only limited by [their] own mental beliefs, straight up."
x
RaggaPreservationSociety EP comes out digitally and on cassette through Tokyo-based Diskotopia Records November 4. Visit seekersinternationalx.blogspot.ca for more info and links to previous recordings.