Up the stairs, down a hallway, and around a corner, I made my way to the back room at The Emerald. It was an intimate vibe from the start as two of the performers, Rhoneil and Graftician, personally greeted me when I entered. It was almost like we were in someone's living room with the wood panelled walls, hung picture frames, and high back chairs, the kind my grandma used to have in her apartment.
I sat at the bar, waiting for Sisters of Seance to start the show, when I noticed a pale blue glass skull staring at me. "It just showed up one day, and it's super weird!" the bartender said, as she saw me taking the skull's picture. Looking back, it could've been foreshadowing for the oddities I would experience that night.
When the lights dimmed and the background music stopped, everyone took a seat on the floor, in a semi circle around the stage.
Sisters of Seance opened with the sound of howling wind and a video of water on a projector screen. Snarls and inhuman sounds took over against ominous black and white imagery. Naked breasts, a sullen boy, ghostly figures walking backwards — the music slowly began to remind me of Stranger Things — closeups of eyeballs, a black peacock, a disembodied hand. What did they have in common? Suddenly it turned violent, as men barged into a psychiatric asylum, beating patients in their beds.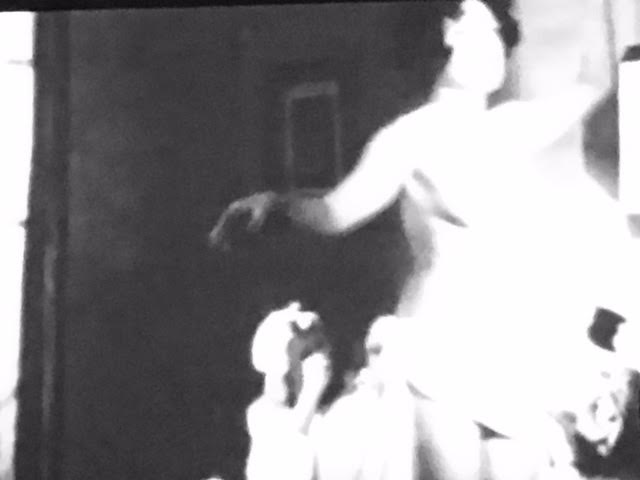 The climax came when a sample of a woman screaming began to play on repeat, the closest thing to vocals in the whole set. I saw the guy beside me rip up his black napkin and stuff it in his ears. He smiled at me, and I smiled back. We were all excited, wondering what would happen next Sisters of Seance ended the set with shots of a girl lying on the floor as the scene faded to black.
When Graftician took the stage it felt noticeably cheerful by comparison. She used colourful background visuals of hands snapping and clapping, matching the sounds in her opening song, "Modern Girls."
In between sets, a girl shouted from the audience "Play the Cigarette song!" I wondered why it was called the Cigarette song, but then Graftician sang the line "Sweet smell of cigarettes / And I want your sex."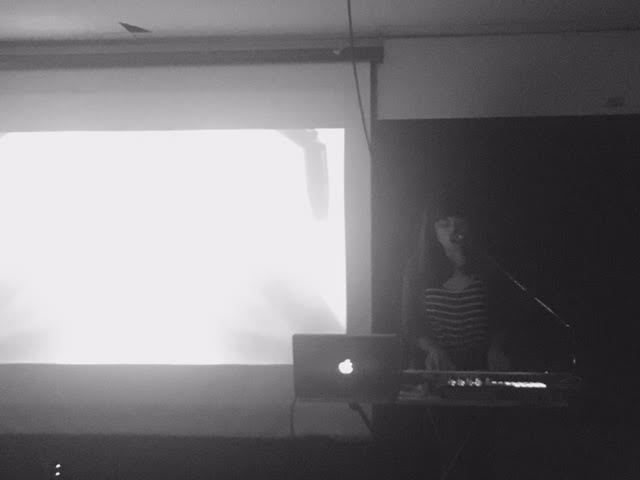 Before Graftician finished, she shared a story about her mom. In a Trinidadian accent impression, she said: "My mom's always giving me dating advice… They are all the same. Just pick one."
Next Rhoneil took the stage and opened with the slow haunting vocals of "(Y)our Light," which showed off her live looping skills. She was compelling to listen to, with her unusual sounds and spiritual lyrics. Rhoneil was also a sight to behold, bordering on performance art swaying side to side while plucking her autoharp, wearing a furry hat.
As the show ended Rhoneil thanked Luka Rogers (Sisters Of Seance) for playing his "creepy stuff" in the beginning, and Roxanne Nesbitt (Graftician) for putting the show together.
The smell of blown-out candles filled the air as I spoke to Rhoneil after the show, and picked up one of her posters. On my way home, the lyrics of Rhoneil's last song played in my head: "I'll show you freedom / Freedom / Freedom / Like you've never heard before." I stared at the poster she gave me, and wondered if it looked like a moth-man's face was staring back at me. Considering the show was full of the beautifully twisted and sometimes strange, it seemed an appropriate thought to end the night. I'm still wondering, what's real?