On October 1, experimental music pioneers and culture reprogrammers Psychic TV came to Vancouver. The ever-evolving collective, led by the one and only Genesis P. Orridge, last performed here in 2001.
The opening act for the evening was Magneticring, a.k.a. local artist Joshua Stevenson. He delivered a beautifully crafted offering of synth drones and gently evolving layered sound, reminiscent of some of PTV's earlier work — he was a good fit for the bill.
After a gear switch-over, Genesis walked onto a dark stage and people in the crowd started to notice s/he was up there. Through the ensuing noise of the crowd, an effected guitar droned on one high-pitched note, then fuzzy synths washed over the room. The stage lights rose to an ominous red glow, revealing Genesis, bassist Alice Genese, guitarist Jeff Burner, keyboardist John Weingarten, and drummer Edward O'Dowd. Genesis looked out from behind what resembled a church podium. A mesh of ancient iconography and symmetrical psychedelia, hypnotizing and lucid, was projected onto the stage backdrop.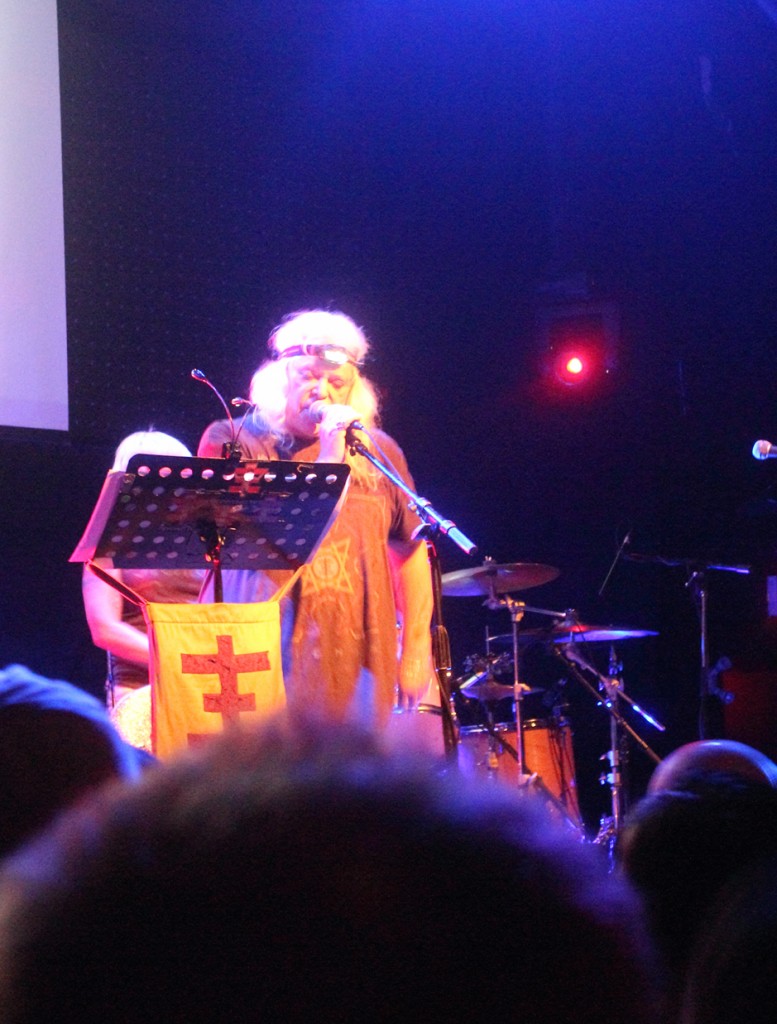 The sounds began to transform and they launched into the first song of the night, a cover of Harry Nilsson's 1971 track "Jump Into the Fire." After the chorus — a repetitive plea of "We can make each other happy" — the song came to a close and Genesis made a small request: "You all look so stiff, just standing there. Let's try a little exercise. Turn to your left, and smile at someone you don't know."
With a clutter of giggles and chatter among the faithful congregation, s/he continued: "Now we're going to up the game a little. Turn to your right, and hug a stranger. Now everybody's happy!" (Yes, you can keep your edge-monger status and do the peace 'n' love thing.)
Gone were the tape-loops and make-shift effects of Psychic TV's early performances, replaced by digital technology. There were no shortages of samples, though, including fragmented lectures on consciousness, notes on the darker states of human sexuality, and a murder monologue. Combined with h/er gentle and empathic presence, these samples created an artful tension of the violence and divinity that characterizes the band and their view on the human condition.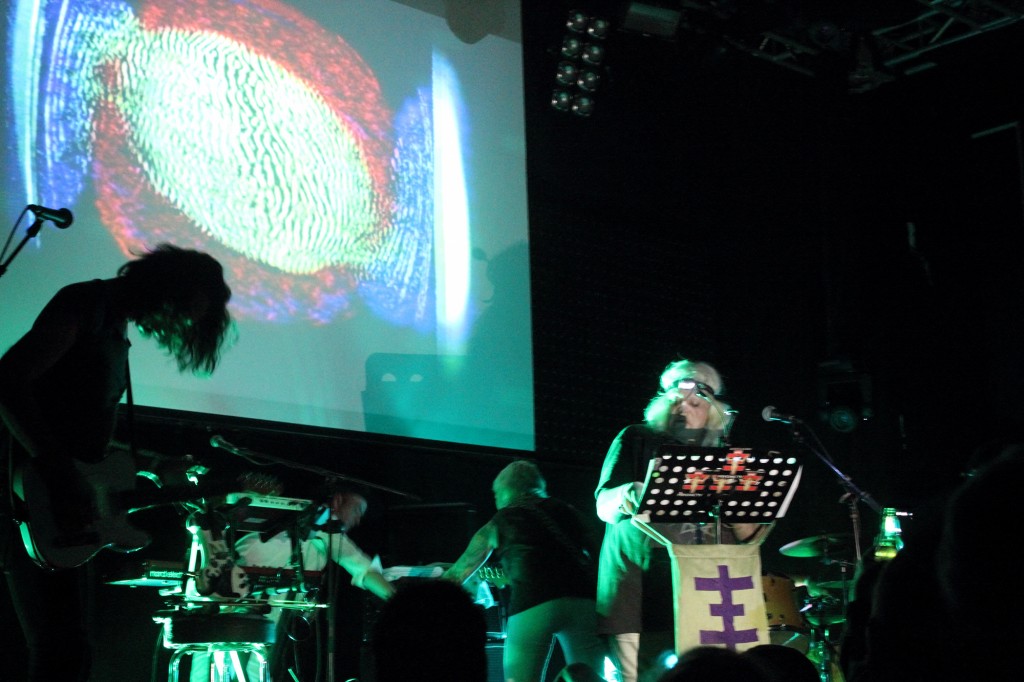 A highlight for me was the most rousing performance of "Greyhounds of the Future." Genesis chants "Nothing matters but the end of matter" and after a few repetitions the song begins: "Memories tell us one thing / Everything must go / We are born sounds / Made names / Trapping matter with language." During a lull in the song, s/he expounded passionately about how some promote hatred and intolerance in the name of Christianity —a monologue which was enthusiastically received.
"After You're Dead, She Said," from their album Snakes, concluded the early show. As Thee Temple ov Psychic Youth opened its doors, spilling its initiates out onto Granville, hordes of kids eager to dance to Top 40 music milled about the street, as the venue switched from early concert to 'full-nightclub mode.' Watching the kids lined up to get into the club, I had no doubt in my mind that they were also looking for their own little piece of transcendence.