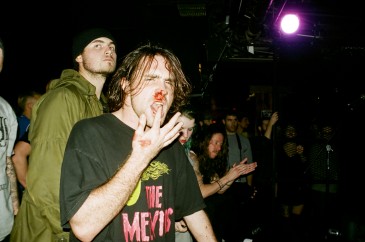 The rain was driving and the increasing fall chill invaded my bones as I dragged my flu-ridden body up to the Biltmore for an evening of brutally heavy music. In hindsight, that miserable walk to the venue seemed suiting for the dark and heavy aural beating that was about to transpire.
Southern Lord recording artists, Torch Runner, Baptists, and Obliterations swooped down unto the hallowed walls of the Biltmore on October 25, each sporting a brand new album and a penchant for destruction through music. Those unfamiliar to the bands should know there were no happy chord progressions or forays into the feel-good on this bill — rather it was a pummeling display of technical ability and truly awe-inspiring musicianship that still has my mind in a twist.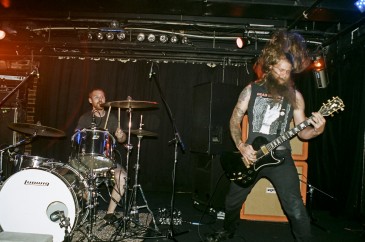 Greensboro, NC three-piece Torch Runner hit the stage at a little after 9 p.m., wasting little time in demanding the attention of an already amped-up crowd.
Supporting their sophomore release Endless Nothing, Torch Runner dished out some seriously low blows with their deep and brutal crust from down south. The band was in good spirits and even cracked a couple of smiles in between their loose yet oh-so-tight sonic onslaughts and, it being their first-ever visit to Canada, I'd say they definitely schooled a few on how finely tuned the crusty metal genre can be.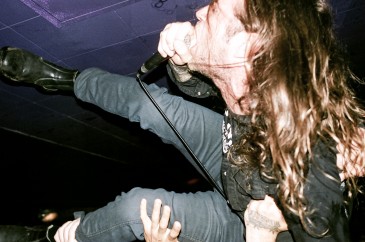 Using this night as the hometown release for their latest album, Vancouver's Baptists played their excellent and aggressive new release Bloodmines from start to finish, whipping the crowd into submission and inspiring at least a few people to get their mosh on.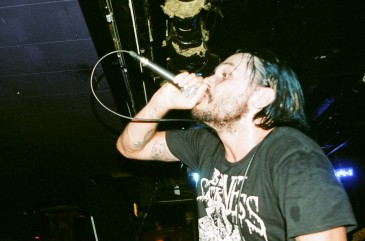 Vocalist Andrew Drury has a way of prowling the stage not unlike a cornered animal, but there's also a strange grace to his presence that's captivating, and when he quite literally tosses himself into each howled vocal is when shit gets real. A favourite moment for me was when Drury took to the floor during a fairly large circle pit and either passed or had the mic taken from him by some dude who more then managed to hold his own in vocal duties while still in the midst of bodies flailing. An intense set by an intense band that almost had me gasping for air, but this was no time to choke because Obliterations were next and they are a whole other level of intensity.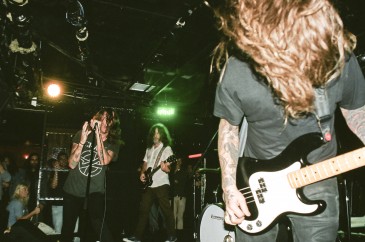 The Los Angeles quartet came in support of their latest release, Poison Everything. The former Bluebird singer Sam Velde and Black Mountain guitarist Stephen McBean's brainchild was a raging demon that didn't miss a beat or waste a second of stage time.
Largely favoring their new material, their set was just one insane cut after another, Velde bark-screaming his lyrics all rapid fire and wild eyed crazy. With just the right elements of speed, grimey extreme metal, blues, and excessive punk sharpened to a fine point, Obliterations is a beast that spits, heaves, and froths at the mouth, getting the crowd jacked to the point of exploding and definitely winning the title for biggest mosh pit of the night.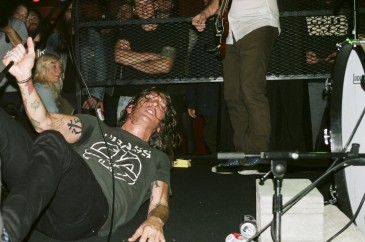 While there was nothing particularly "pretty" about any of the music that was on hand tonight, it was a beautiful thing to be a part of. When three bands offer three different extensions of a genre, sounding unique in their own right yet fitting together so well in their technical ability, musicianship, and sheer power, it's a pretty amazing thing.
Despite the ringing ears afterwards, miserable flu-ridden walks in the rain never felt more worth it.