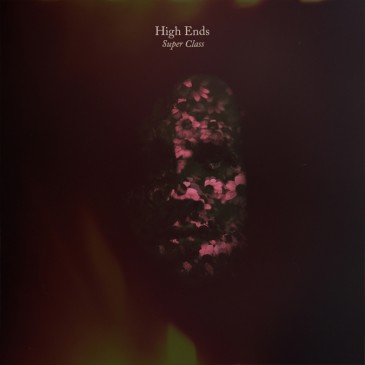 As the lead singer of Yukon Blonde, Jeffrey Innes has plenty of experience writing catchy pop-rock songs. In his new solo project, High Ends, Innes flaunts his skills and brings listeners yet another album that has the makings of a commercial success. While the majority of his lyrics lack depth, High Ends' melodies are so uplifting, you can't help but shake your head and dance shamelessly. Despite this immediate appeal, Super Class employs stylization risks and sporadic tempo changes, making it most rewarding to the deeply attentive listener.

Super Class makes no mistake in its track order. The album is arranged so that each song follows suit in accordance with the previous song. The first few tracks on the album are ultra-catchy, and you can easily imagine them being played on the radio. As the album progresses, the songs become increasingly risqué. Super Class offers more to the immersed listener, as Innes' lyrics grow denser and his melodies more complex.
One of the first songs on the album, "The Weight" rings Super Class in. It's a simple, yet delightful song that sticks in your head no matter how hard you try to resist it. "River Cruise," the sixth song of nine on Super Class, is the most adventurous undertaking. An instrumental track, "River Cruise" is created as a psychedelic and futuristic piece of art. The song itself flows like a river — jagged, unpredictable, and rich with textured harmonies.
While Super Class lends itself well to the cheerful and outgoing rhythms of Yukon Blonde, High Ends takes more risks in his musicality. Electro-pop and retro vibes define Super Class and organized chaos creates a distinctive rhythmic tone. Yukon Blonde fans are sure to be pleased by this creative freshman album by High Ends.