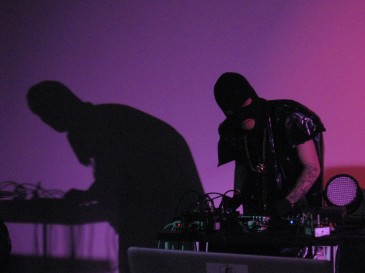 I'm lost on Kaslo Street, looking for VIVO's new digs. As it turned out, the long-time venue of the Destroy Vancouver experimental music series was now at a non-descript industrial building in deepest East Van. Trains and traffic rumbled past, mingling with the mysterious tones that seemed to emanate from all places, but especially from the building before me.
I walked past it, then doubled back, walking through the door just in time to catch Root & Branch's sound check.
Curated by drummer and sound artist John Brennan, the Destroy Vancouver series has run for the past two and a half years; nominally, Nov. 21 would mark the 11th instalment of the series. As MC that evening, Brennan noted that it was Destroy Vancouver's first time in VIVO Media Arts's new location, and thanked the audience for their support over the years.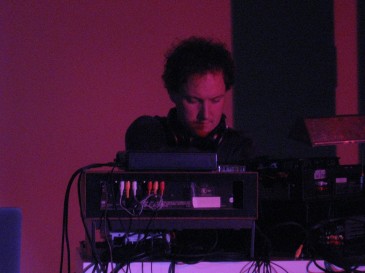 Brian Beaudry (of CFRO's Soundscape) opened Destroy Vancouver XI in a decidedly analogue way: circuit-bent stereos generating an eerie yet meditative sweep of sound. Beaudry tended to his flock of equipment, the feedback from the mixers coalescing into reverberating footsteps, long takes of sound occasionally cutting to samples of news reports.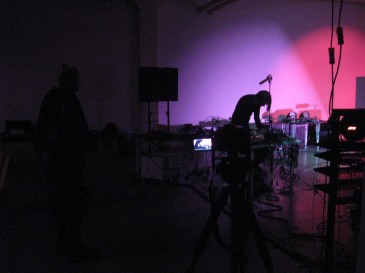 Spencer Davis' Nervous Operator project was a much more direct affair — quickly taking position behind his gear, he wasted little time on build-up. More skeletal dub techno than ghostly ambient these days, it's not much of a stretch to imagine a Nervous Operator release on Opal Tapes, a jittery companion to fellow locals Cloudface, who have a release on the UK techno label.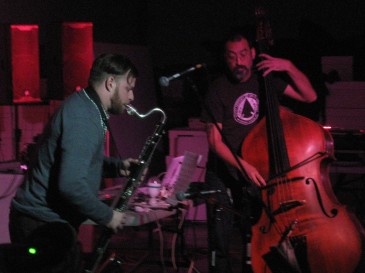 The next set was that of Root & Branch, which featured Dave Ito Chokroun on double bass as well as Shane Krause on bass clarinet, whose technique was reminiscent of Colin Stetson's saxophone playing — and was equally as bracing. Bubby (a.k.a. Big Joy co-organizer Shaunn Watt) followed up with a set of moody power electronics. Clad in trash bags, black latex gloves, and a balaclava, he fixed the nattering audience with a grimacing stare, commanding their attention throughout the whole performance.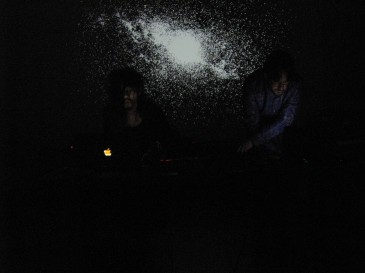 Composer and computer programmer Stefan Smulovitz worked with multidisciplinary media artist Sammy Chien to create even more of a spectacle. Using real-time performance software and a range of physical controllers, Chien conjured fields of colour, which soon gave way to galaxies of simulated particles, while Smulovitz provided increasingly complex sonic accompaniment.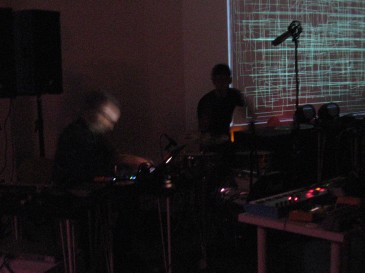 Continuing along these improvisatory lines were the final performers of the evening, Giorgio Magnanensi (who is, among other things, the director of Vancouver New Music) and drummer Hayato Kubo; it would be remiss not to mention Kubo's intricate rhythms or the improvised visuals issuing forth from Magnanesi's laptop.
Still, Brennan summed things up at the end of Smulovitz and Chien's set: "Holy fuck." Indeed.