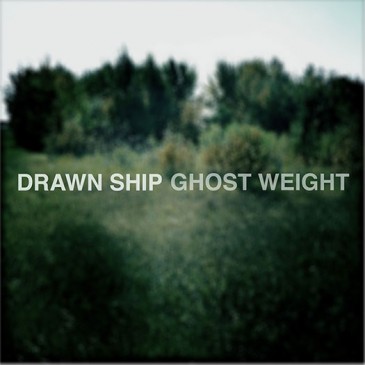 There are definitely some ghosts resurrected in the sophomore effort by Drawn Ship, a Vancouver trio offering up a minimal brand of rock that a mature, sophisticated audience is sure to appreciate. Ghost Weight focuses on dealing with the burdens of the past, be them from the pages of history books, current social injustices, or from the personal memoirs of lead singer Lyn Heinemann. Songs like "Gabriel Dumont," "Orangemen," and "Unknown Sister" accomplish a dual purpose of stimulating the mind while staying extremely pleasant to the ears — a feat achieved with aid from the band's friends.

Drawn Ship's second full-length presents a slightly fuller sound when compared to their debut, thanks to a number of guest appearances by Hannah Georgas, Leah Abramson, and Mother Mother's Ryan Guldemon. All the extra help with vocals amounts to a consistent stream of gorgeous melodies and harmonies that complement minimal-but-effective arrangements. The few instruments that are played never compete with each other and every note seems emphasized and unhurried, allowing the story to be told with full clarity.
Songs like "Break Up Math" and "Call Darling John" have that rare ability to spark a sing-a-long all the while dealing with rather heavy prose. "In the morning when I woke / Every cloud is filled with blood" is the starting chorus of "Call Darling John," and though the visual detail of the tragic story is vivid, the tune is catchy and warrants attention on its own. Such is the allure of Ghost Weight.
With Heinemann and company's smooth vocals, the album has a calming effect even with the arrangements drenched in minor tonalities and the lyrics settled in melancholy. Ghost Weight is delicate and well-produced balance of folk spirit, pop melody, and rock attitude. It is a simple and beautiful listen from start to finish.