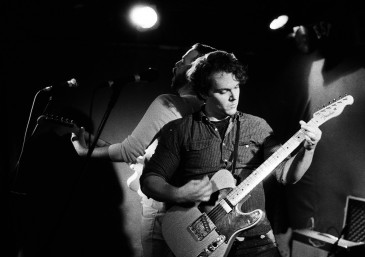 SHiNDiG is quite the opportunity for up-and-coming local bands to strut their stuff in front of an audience who might not have taken the chance on them otherwise. The prize at the end of the battle-of-the-bands contest, when all is said and done, is a rich one: recording time, features in Discorder magazine, guaranteed spots at festivals like Music Waste and other goodies can be huge for musicians who shell out their hard earned cash in the name of their art.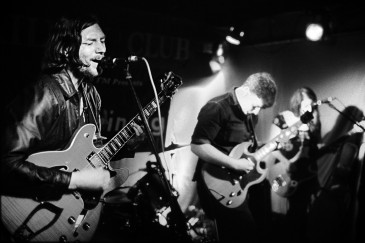 I took a chance and headed on down to the Railway for SHiNDiG night six, based largely on the recommendation of a friend who said I ought to check out Philoceraptor. I walked into a reasonably attended Railway Club just as the Godspot were packing up. Silly me for assuming that start times would be later than advertised. However, I was informed that they sounded a bit like shoegazey, drunk-sounding Stone Roses type stuff. Not sure if the Stone Roses part is accurate, but I get the drunken shoegaze part after listening to their tunes post-show.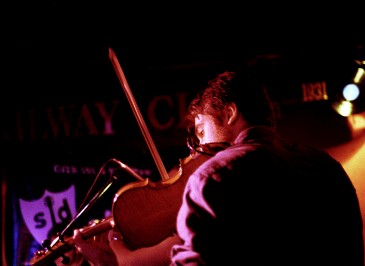 Next was Honourary MD, an eight-member group of musical med students that had a lot going on. Keys, flute and tabla rounded out the usual assortment of instruments to create a big, positive and danceable freak folk vibe. At times it seemed a little too much and some instruments were lost in the mix, but that happens. It was a fun set and I especially enjoyed singer Bronwyn Malloy's story of an autopsy mishap. Who doesn't love a good, squirting cadaver tale between songs?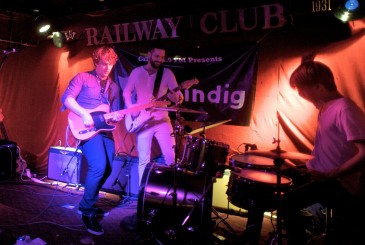 Capping off the night was Philoceraptor. The trio were loud, energetic as heck and clearly happy to be playing SHiNDiG. This was straight-up edgy garage rock delivered with smiles and sweat aplenty. Two guitars, a drum kit and a happy exuberance was all it took to cinch the win for these guys. They may not have been as interesting as Honourary MD, but they certainly won points for their drive and energy. Congrats, Philoceraptor, and good luck in the next round!