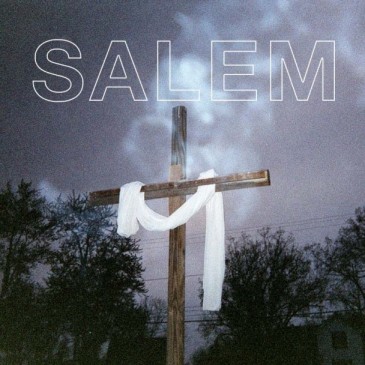 Salem creates electronically tortured and eternally damned house music, and their latest release, King Night, is definitely a tad on the dark side. The lead and title track, "King Night" gets things started with a rousing and cheery (note the sarcasm) motif from an Ave Maria hymn complete with goth vocal treatments, synth echos that demons would be proud of, and thundering distorted electronic beats.
What an opener! The problem with King Night is that the climax of the album is over in the opening four minutes. While the rest of the record would have merit on its own as an ambient background soundscape, there is nothing that matches the dark magic of the first track. "Asia" is a decent sequel to the opener with ominous voices over a heavily distorted electro beat and it serves to whet the appetite, but the intensity decreases with each successive track. "Sick" interrupts the instrumental offerings with a rap vocal slowed down to sound slightly ghoulish. "Release Da Boar" is a collection of ambient scratchings which in itself is not terrible, but the three chord goth-synth motif and distorted bass become somewhat repetitive at this point. Probably the next best track on the album is "Hound" which has flashes of death-synth madness and sonic damnation. Just when you think things were picking up a bit, "Traxx" returns to the slow, moody and repetitive wanderings. "Tair" is the third rap vocal with a very similar meter and rhythm pattern to the other two, making the track feel reused; a prevalent theme of the album.
Salem's King Night starts with texture, complexity and originality and ends with distorted repetition. While not a complete album, King Night has moments of brilliance and creates a dark backdrop of dark electronic ambiance.