Anita Bee, host of Samsquanch's Hide-away on CiTR 101.9FM, inherited her timeslot around 2003, having previously shared it with another show. The name, Samsquanch's Hide-away, was inspired by Trailer Park Boys (specifically, an incident involving the character Bubbles and the sighting of a large furry creature most people refer to as a Sasquatch). For a long time Anita played all Canadian music, but, as of late, she has allowed herself some freedom with that. Her show playlists focus on indie and punk rock, both current and older, though you will also hear the occasional track by Cadence Weapon, the Righteous Brothers or Bruce Springsteen.
Anita just read Springsteen's autobiography, Born to Run, and loved it. "He writes very poetically," she says. "It's not in the genre of CiTR, but I've listened to so much indie rock, punk rock, I've [gone] full circle; now I'm listening to like, Bruce Springsteen, and I love Tom Petty – he's my favourite." Some of her top all-time albums are the Pixies' Bossanova, We Were Dead Before the Ship Even Sank and The Lonesome Crowded West by Modest Mouse, and Wolf Parade's Apologies to the Queen Mary. She's been into the newest album by A Tribe Called Quest, too. Among local bands, Anita is a fan of Fashionism, The Evaporators, Slow Learners, Brutal Poodle and Viewmaster. The latter three all include Vancouver musician John Johnston – "he's really amazing."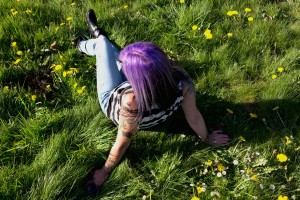 Anita splits her time between Vancouver, where she teaches grades 9 and 10 Social Studies, and the Windsor-Detroit area, where she grew up. "I bought a house [in Detroit]," she says, "I go [there] in summers." She can be ambivalent about Vancouver at times. On one of her shows last spring, Anita lamented the tearing down of interesting old buildings and rapid redevelopment here, and the loss of the city's past. Detroit, she thinks, is in many ways the polar opposite of Vancouver: "You have relics, buildings just standing, from forever […] It's so different. It's really gritty, obviously." Anita continues, "I don't want to diss Vancouver too much, [but] there's an artificiality about the city, that gets me down. All the money, the excess."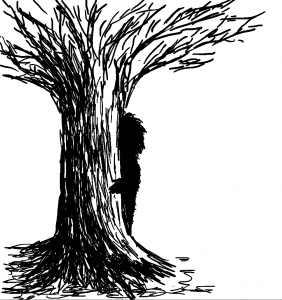 Nonetheless, she acknowledged the great culture here. Anita, a lifelong baseball fan, has been playing in the East Van Baseball League (EVBL) for the past few years. Many people in the league are musicians, or involved in local arts, including present and past CiTR staff and radio producers. One of her Samsquanch highlights was interviewing Isotopes, a Vancouver baseball team punk band, which was how she got involved with the EVBL.
She plans to continue the show in the present format, though she has considered shifting the music focus to stuff from the Pacific Northwest – Washington, Oregon, Idaho and Alberta, in addition to BC. Anita's interest in broadening her music range was solidified during a solo roadtrip she took to Boise, Idaho last year, driving through parts of Washington and Oregon. It was the first time she had been and the terrain came as a surprise. "It's full on desert — Eastern Washington, Eastern Oregon. You're driving and it's serious nothing, nothing at all."
For now, she will keep the 'mostly Canadian' theme, and every so often give herself room to play other things. Lately, that seems to be music from either side of the border, and revisiting old favourites, be it Springsteen, Modest Mouse or Motown. "I try to listen to new music," says Anita, "but I always seem to go back to the old stuff."
x
Samsquanch's Hide-away airs on CiTR 101.9FM every other Wednesday from 6:30-8PM. Show archives can be found at citr.ca/radio/samsquanchs-hide-away.