"I would still be making the same record, working in those parameters," testifies Cary Pratt, speaking to the shift his upcoming Prairie Cat album represents. As we converse, the café speakers blare doo-wop and soul music — the essential canon of pop music.
The parameters Pratt talks about are the ones that originally anchored the Prairie Cat recording project — piano chords and lighthearted lyrics he builds as the sole musician. Yes, Is Cary Pratt, set for release on June 9, holds steady with that anchor. But, Pratt leaves moments for Ryan Dahle — co-producer and musical confidant — to bring in musical ideas and feedback.
It's an evolutionary step in the Prairie Cat creative process. Our conversation winds through the changes that brought the new record to life. He talks about experiencing less 'demo-itis,' less preciousness with his ideas, and less self-imposed project limitations. There is more fluidity in the pop arrangements, more up-tempo grooves, and more melodies that cut the anchor, allowing Prairie Cat to sail.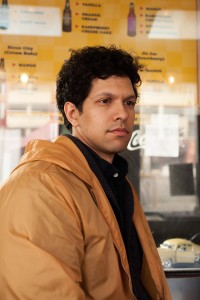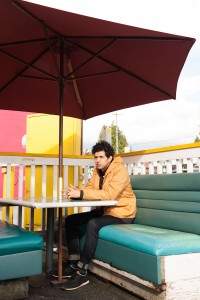 The outcome is an eight-song album that talks about love, awareness and rejection. Prairie Cat's lyrics in "Ruff" remind us of the unspoken, understood words and actions that make love comforting. "Even just your head / On my lap is enough" he wistfully ends the song.
The album finds Prairie Cat at home in a pocket carved out by piano and vocal interplay. Surprisingly though, he identifies as more of a natural drummer than someone on keys.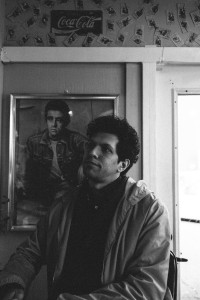 "Piano is so far from my home base," he confesses. It's a wild claim given how much Wurlitzer piano steers the record. Or maybe it's a testament to Cary's talent at multitasking — he takes on a handful of side projects.
When we talk, Pratt is preparing for the release of the music video for "Crib Talk." Prairie Cat's visuals pair well with his music, as they emphasize Pratt's character. He is full of ideas that are both dreamy and genuine, with a strong sense of humour.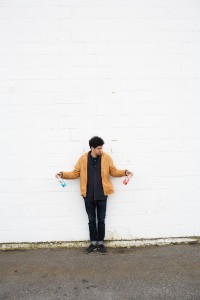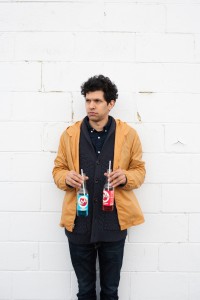 Making the video with the assistance of a creative group of pals is just another duty Pratt takes on as Prairie Cat. His involvement in every stage is a testament to the labour of love that surrounds the project. It's not work. It's time. And it's what he wants to do with the time he has.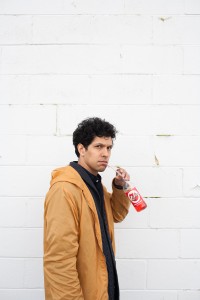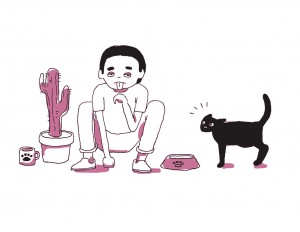 Coinciding with the upcoming June 9 release, Pratt is also planning live shows: a live in-studio performance on CiTR 101.9FM (and streaming on citr.ca) on June 9, an album release at the reimagined Railway Stage & Beer Café June 17, as well as stops in Victoria, Edmonton, Calgary and Toronto before the end of June. And then?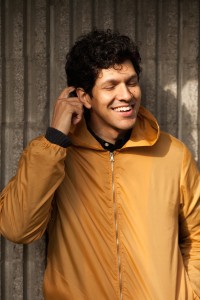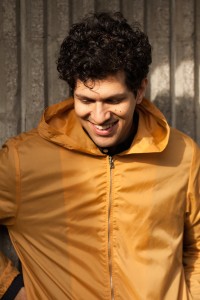 "I don't play a lot live," Pratt chuckles.
But Is Cary Pratt demands live performance. Pratt plans on playing drums and singing with live tracked loops. Of course there will be a few songs where Pratt leaves the drum kit to play piano.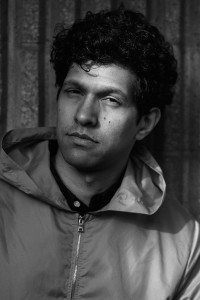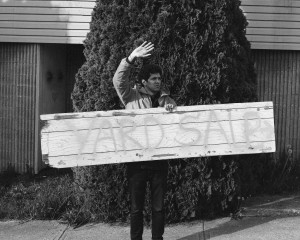 Is Cary Pratt is a fitting album title. The Prairie Cat moniker — a spoonerism for the linguistic enthusiasts — purposely distorts Cary Pratt from being the beacon for listeners. In so doing, he is able to retreat to the consciously crafted pop music that is a genuine vessel of his character.
x
Keep your eyes peeled for more Prairie Cat in the near future, and follow Prairie Cat on Facebook here.