Granville was covered in lines of folks happily braving the unseasonably hot evening for the sake of their favourite acts: Austrian electro-swing at the Vogue, hip-hop-influenced K-Pop at the Orpheum, and Courtney Barnett and Alvvays at the Commodore.
Being a twice sold-out show, I should have anticipated that people would want to see the entirety of the impressive bill. The Commodore's sizable dance floor was almost full by the time Toronto-based five-piece Alvvays punctually began their set.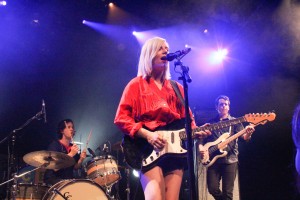 Their snappy, solid set was packed with much-loved dreamy indie-pop numbers from their self-titled first album, including "Next of Kin" and "Party Police," closing out with audience-favourite "Marry Me Archie." They also played a few new songs, one with a particular wash of 80's dream-ballad nostalgia, that bode well for the future.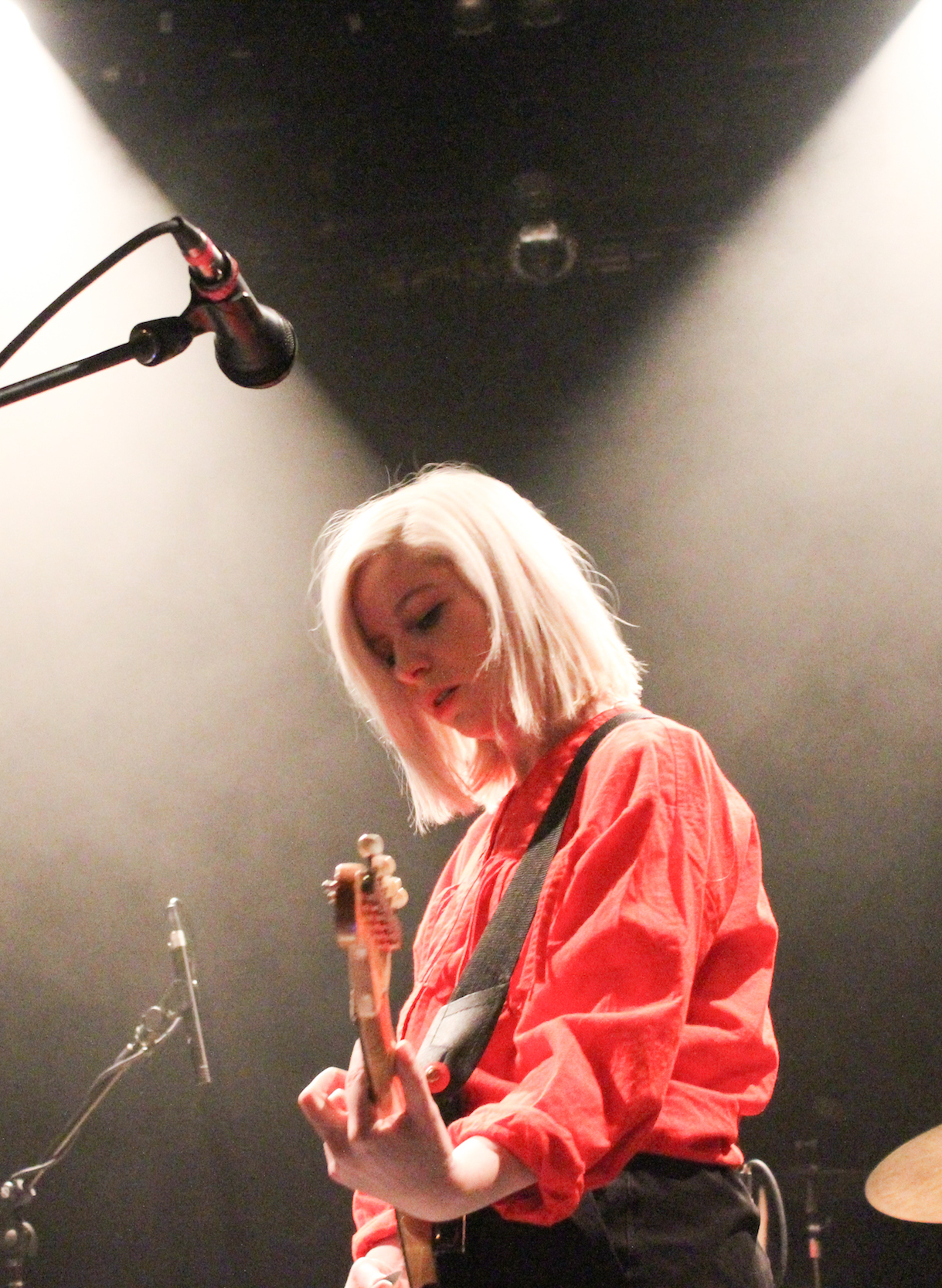 Lead singer Molly Rankin's performance style was focused, almost deadpan. Though this was somewhat unexpected — the lightness of the music could easily allow for a more loose-limbed approach — the group's dynamic is clearly well-oiled. It's easy for bands to appear singer-centric, but Alvvays represented a good sense of collectivity. They operate as a unit, and they do so very well.
Despite the show falling in between two surely draining Coachella weekends, Courtney Barnett brought in rowdy energy from the minute her trucker-capped head hit the stage. Following opener "Dead Fox" from her breakout Sometimes I Sit and Think, and Sometimes I Just Sit, Barnett was quickly forced to make small talk with the crowd as technical difficulties intervened — "First song in we're already fucked," she cracked. Though these snuck up again once or twice through the set, it would take a lot more than some amps going off to fuck up Barnett's set.
In front of graphics fluctuating between silly and trippy, Barnett and her two cohorts played a selection from Sometimes I Sit, with one or two older EP numbers. The only hint Barnett gave of new material was the recently released "Three Packs A Day," which the audience received as eagerly as her older tracks.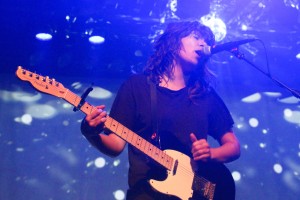 Folks who had come to hear Barnett's clear cut, sardonic lyrics may have been somewhat disappointed, finding a sea of nodding heads disturbed by a small but roiling mosh pit at the crowd's core. This group, surprisingly, was whipped into a frenzy on slow-burning "Small Poppies," the vigour of which carried into the plaintive "Depreston;" so much so that Barnett remarked it was possibly the loudest anyone had sung along. She took care to check in that the pit wasn't getting dangerous, showing a care for her audience that translated in her performance.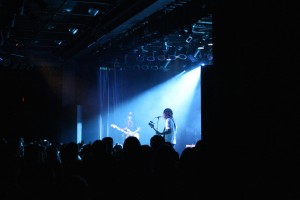 Closing out with "Nobody Really Cares if Don't Go to the Party," the crowd was not ready to let Barnett go without a strong encore, and she delivered. Between "Pickles From the Jar" and "Avant Gardener," Barnett told us this may have been one of her "funnest shows." Whether this was lip service or her trademark earnestness, we may never know. But as the sweaty mob seeped out into the warm Vancouver night, we certainly felt like the funnest people in town.