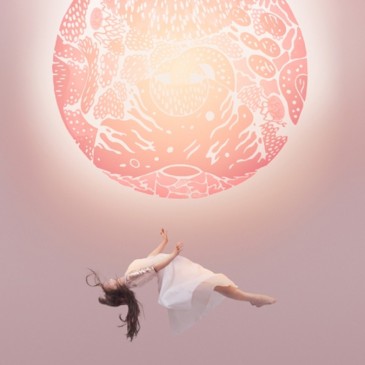 The second album from dream-pop darlings, Purity Ring, is distinct from its predecessor in ways that are difficult to pin down. Almost three years have passed since the summer of 2012 saw Purity Ring's heavily-lauded debut release, Shrines, released on 4AD. At that time, their sound was still pretty novel; a few months earlier, label-mate Grimes had released her seminal LP, Visions, and a significant cultural threshold seemed to have been crossed where underground electronic dance music was joining in a particular way, with organic-feeling pop songwriting sensibilities.
Purity Ring was, and remains, a sort of alchemical marriage between the digitized solar intellect of Corin Roddick's laptop compositions and the emotive, lunar heart of Megan James' succulent vocal melodies. Unlike Shrines, which was written by emailing audio files back and forth while Roddick and James lived in different cities, Another Eternity was composed with the two band members in the same place. The songs feel tightly structured and more confident; almost brazenly flaunting their pop aesthetic. At times the album is almost too much, too perfect — so sleek and polished, as though each and every submolecular flaw has been corrected with such meticulous precision, that it seems unnatural, even alienating. Something in me recoiled, went tense and rigid, the first few times I played the album; like a UFO abductee, paralyzed yet fully conscious as incomprehensible technologies probe the deepest, most-defended recesses of self and soul. I finally realised the futility of struggling and surrendered to the music. It was astonishing how good it actually felt to succumb.
While singles like "Bodyache" and "Push Pull," with their infectiously simple and repetitive choruses, are quick to colonize your ears, the best tracks are probably "Sea Castle," "Dust Hymn," and "Stranger Than Earth." These three songs, in particular, find just the right balance between weird synthesizer antics and James' rhythmic birdsong delivery of compellingly-rhymed lyrics — which are taken, to excellent effect, more-or-less directly from her dream-journal.
There are a few gimmicky production things that get tiresome, such as the excessive use of autotune effects and echoing vocals, but these are forgivable. With this release, Purity Ring is certain to continue their trajectory towards massive popularity.