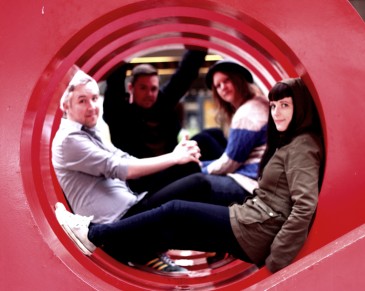 Like their name suggests, wild/kind is neither totally crazy nor solely sugar sweet; as guitarist Mark Payerl says, "We're wedged perfectly in the middle and slightly askew." Along with frontman Johnny LaRusic, bassist Lindsay Partin, and drummer Natalie Glubb, the four members of wild/kind seem happily nestled as the slash between the two adjectives, as excited to go and play a set at the Cobalt as they are to just hang out and enjoy being around one another.
"We actually call each other up to hang out for no reason, not to rehearse or anything. It's unexpected, and a lot different than some of the other music projects I've been a part of," Partin says, who some may recognize from the Vancouver dream-pop group Village. "A lot of those times you might see each other out, you might invite each other to do certain things, but most of the time you meet just to write songs and play a show. We legitimately love hanging out with each other."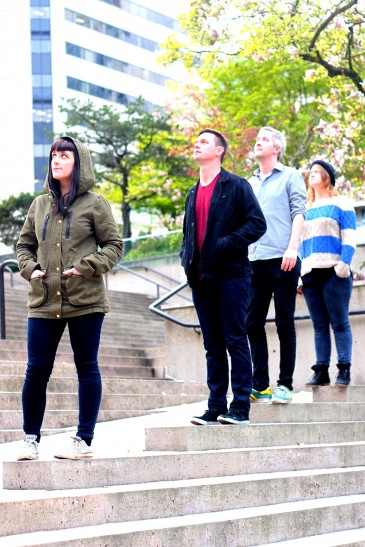 It's remarkable how close the band is despite having only been around since January of last year. Sitting down with wild/kind for the first time feels like you've somehow hustled yourself into the most welcoming family dinner of people you've never met.
The group's beginnings are the result of LaRusic's pseudo-New Year's resolution to start writing more music and start a new band. After contacting Partin, whom he'd met at an audition for one of her other groups, a fated Craigslist posting put him in touch with Payerl and Glubb shortly thereafter.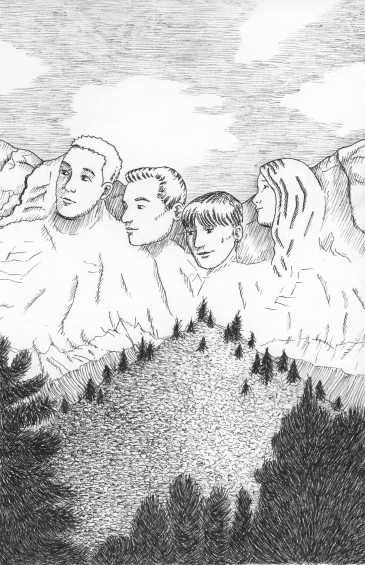 "Lindsey had given me all of the horror stories of trying to find people for a band, and all of the random creepy people on Craigslist," LaRusic reminisces. "It really wasn't dozens of people responding to the ad, just a handful, and I really lucked out that the people that responded just happened to be the coolest."
That sense of camaraderie has certainly been a crux of how wild/kind has approached their music, with recordings and releases feeling much more like the hard work of a group of friends than the tribulations of a group of no-nonsense musicians. The group's debut EP, Mountains, dropped in early April without too much fanfare or online spamming—something the band seems content with at this point.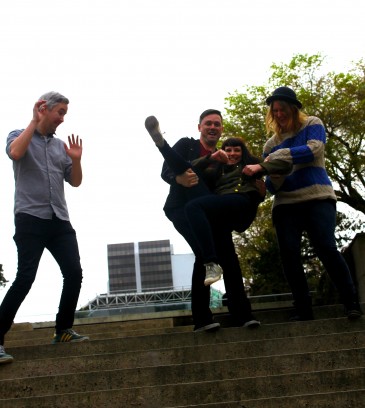 "It was kind of released fairly quietly, but we've had good reception from that. We could probably do a better job promoting us and the stuff that we do…. For as little promotion as we've done, I think we've done pretty well," LaRusic observes with similar concurrences from the rest of the band.
Despite its sneaky release, Mountains is a collection of songs not to be overlooked. Harkening back to the Halifax Pop Explosion of the '90s, wild/kind has picked up a wealth of their indie-pop sensibilities from groups like Sloan, the Super Friendz, and Thrush Hermit. Boisterous and bouncy, tracks such as "Ready to Go" and "The Mountains of New Brunswick" demand dancing and singing along to, with rhythms just jangly enough to sound reminiscent of Surfer Blood's Astro Coast.
"[Almost] all the songs on the EP right now started as material that Johnny wrote by himself that have been adapted for the band," reveals Partin. "I think that's one of the reasons we're so eager to record some more stuff because we have a lot more that we've written as a band together."
With any luck, wild/kind's future recordings will be half as hectic and effective as the process involved behind Mountains. Payerl is quick to discuss the situation behind the band's self-recorded release.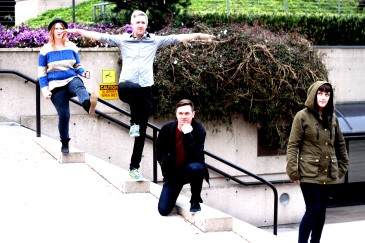 "It was like a blitz, marathon, up-until-four-in-the-morning session. It was glorious. We all started talking and everyone had a little bit of gear. I have some microphones, I have an interface, I've got this, I've got that," he remarks.
"A little bit of gear and very little knowhow," continues Glubb. "It was amazing we managed to be that productive while still having that much fun."
The entire guerrilla recording experiment took place over the course of one weekend at a friend's house in Whistler, the band explains, with everyone piled into a beat-up '86 Honda Odyssey they rented from a rather disreputable man named Mario.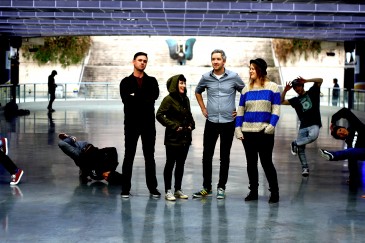 "We just filled it full of gear and booze and stuff, and all piled into it and it was pretty fun, so I think we'd definitely do well on the road," Payerl says with a grin.
"I definitely want to do some more recording before summer's end," LaRusic adds, "and if we do a small tour, that would be awesome."
While the future may not be entirely mapped out for wild/kind at this point, the band's eagerness to continue and further the project is palpable. Talks with music festivals are fledgling, and a seven-inch of "The Mountains of New Brunswick" is also on its way.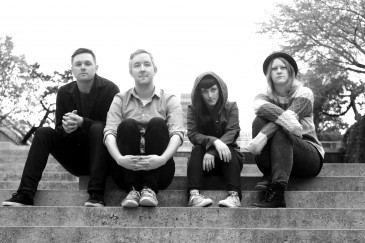 But for these four musicians, more important than any of that is the notion that wild/kind continues to be the collaboration of a group of best friends. As Payerl aptly puts it, "When we started the project, Johnny specifically said 'Guys, I don't want to make ourselves crazy trying to push this. Let's make it fun, and try to write great music, and let it just happen naturally,' and I think that tone has been consistent throughout the time we've been a band and hopefully that's what continues to drive us forward."
You'd be crazy to miss wild/kind's show on May 2 at the Cobalt with Kill City Kids and Gnomadics. Be there!