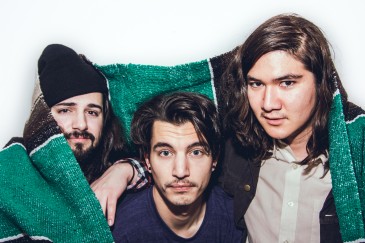 "A good time. Or just a feeling. Anything to cheer somebody up or make them feel better and take their mind off it." That's Nick Creamore, drummer for local rock-outfit Skinny Kids, describing to me his reason behind making music. We're joined by the band's other two members, singer/guitarist Trevor Gray and bassist Scott Pastolo, in Creamore's Vancouver apartment, where the beer is great and the company is even greater.
With a flair for lo-fi garage-surf rock that easily hooks listeners, Skinny Kids are the perfect soundtrack for your pending summer escape—the kind of music that was destined to vibrate through the speakers of your old, beat-down Mitsubishi Delica. With psychedelic certainty, their music would be well-received in basement parties and illegal speakeasies alike.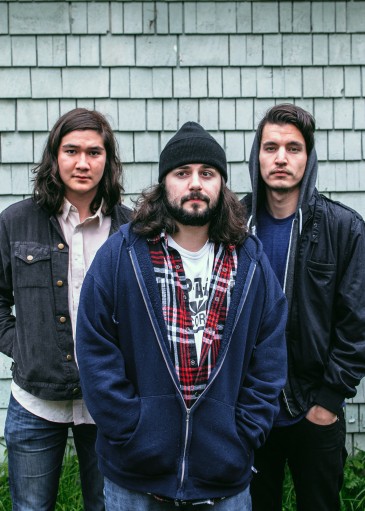 "I grew up always listening to those '60s Nuggets compilations," explains Gray. "I think that's been a big influence on our music." The nostalgia can easily be found throughout Skinny Kids' song catalogue, one that's rich with short, dreamy gems that glow with the warmth of old cinematic capers.
The three-piece formed back in 2012 when co-workers Gray and Creamore joked about starting a band together under the moniker Dads. The name was taken, but the two started jamming together regardless. Shortly after, Gray's long-time accomplice, Pastolo, was also drafted into the project. They threw together a few songs and almost immediately began playing them live. "It was after two or three months and then we started playing gigs. We just put out a couple tracks and people started asking us about shows," says Creamore.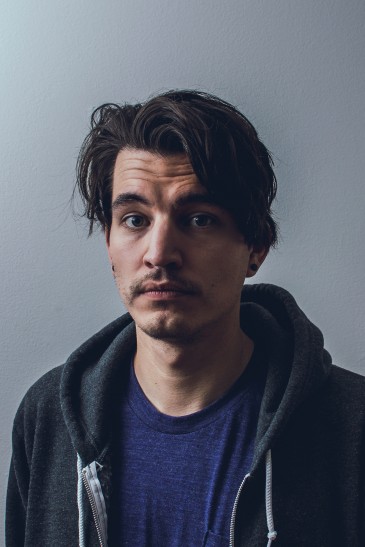 "I think Music Waste was a big help for us," adds Gray. "We didn't play much and then we played Music Waste, and then we've just been playing since."
In a sprawling local music scene, Skinny Kids have managed to fit in nicely, sharing past bills with the likes of the Ballantynes and Dead Ghosts, among others. In October, the band also celebrated their debut release: a six-song, self-titled cassette. With the same laid-back demeanour as their live shows, the tape provides a dream-like fix for fans between gigs. Creamore describes the recordings as "pretty bang-on" to what their live sets actually sound like, so the shows and releases share a similar vibe.
Within months of their first release, Skinny Kids had returned to the studio, eager to continue recording. The band worked on four new tracks with the help of producer Felix Fung at Little Red Sounds, an experience Gray thought turned out great: "We worked with Felix this time around which was really cool. He had a pretty good idea of what we were going for. It was nice going into the studio and having that already lined up. He pushed us to try some different things."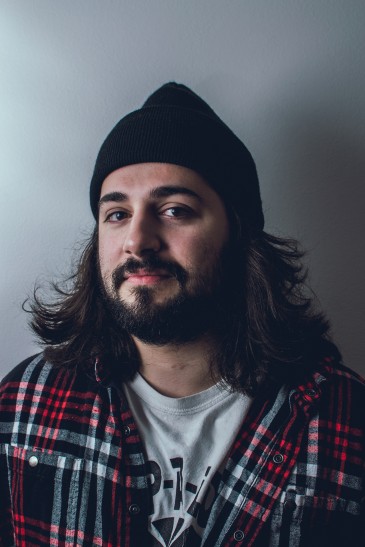 "He's a producer who's got a lot of ideas," adds Pastolo. "He's not shy to voice them out, and I like that."
With clear schedules, the trio entered the studio and cranked out four tracks in two days. Fung's undivided attention and guidance allowed the band to fully explore the songs and experiment further with their sound.
When the conversation steers towards new material, the band members seem content with the results: "It's not as clean and poppy. It's a little more psych than the last tape. It still has that same sound as us, but it's more developed with a dirty texture," says Creamore.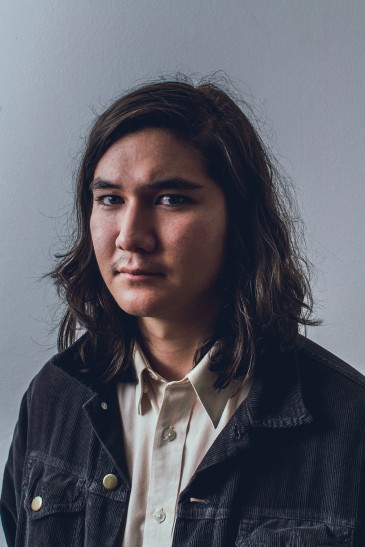 "I think it's more in tune with our roots, with what we really like listening to," adds Gray. "It's a little more spacey."
After the new songs are mastered, Skinny Kids plan on releasing a seven-inch (hopefully) around mid-summer. In the meantime, the band is already looking towards future projects: last December, Skinny Kids placed second in CiTR's annual battle of the bands, Shindig, and were awarded studio time as part of their prize—something they already have plans for.
"I think we just have some songs that we haven't recorded yet that we'd like to get out there," says Gray. "We're just gonna hammer out two songs and have a chance to really try some new things—and get a little bit weirder."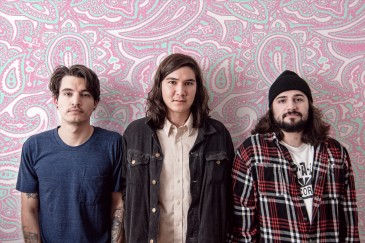 Creamore adds, "We're just gonna work on it and see where it goes. Do a full-length sooner or later. Who knows, maybe those tracks can go onto that full-length?"
Skinny Kids have come a long way in their short history, with no signs of stopping. With a seven-inch on the way, tentative festival plans—including an encore appearance at Music Waste—and an upcoming tour of several BC islands, the summer's going to be a busy one. But the band seems content with following the flow, wherever said flow may take them. As Creamore describes it, "There's no pressure on the band. None of us feel like we have any pressure on, we're just having fun, playing a bunch and writing."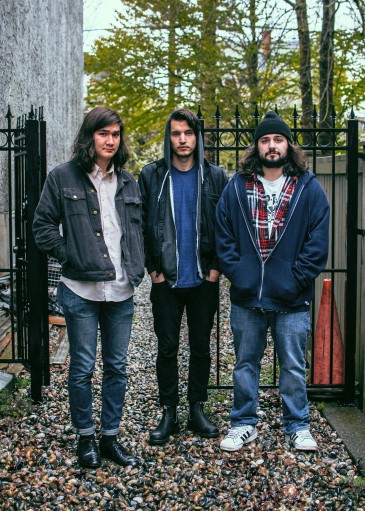 "When it stops being fun," quips Pastolo, "then you know you're in trouble."
But with so much to look forward to, trouble seems far from sight.
Catch Skinny Kids on May 15 as they take over the Biltmore Cabaret with Jay Arner.