"To climb the glass mountain, one first requires a good reason." – Donald Barthelme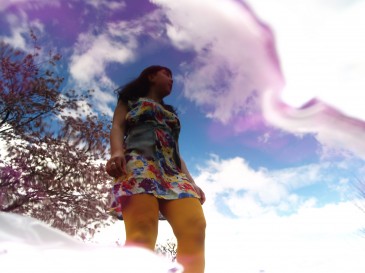 I'm 10 minutes early for our interview, but Robyn Jacob is already sitting in the cafe, waiting for me. Her coffee cup is half empty, and she's surrounded by piles of sheet music and grocery bags. She bought beets. "Bag full o' beets, fist full o' snacks," Jacob jokes. She's graceful and impeccably dressed, and it's clear that she knows her way around an interview.

As Fist Full o' Snacks, Jacob weaves together off-kilter piano arrangements and abstract lyrics that, according to her site, promise to "tie your brain in knots while untangling your hair." Released on April 4, Jacob's latest album, Climb the Glass Mountain, is a doozy, full of breathtaking vocal harmonies, skeletal piano riffs, and loveably strange songs about birds, blood forests, and paper people.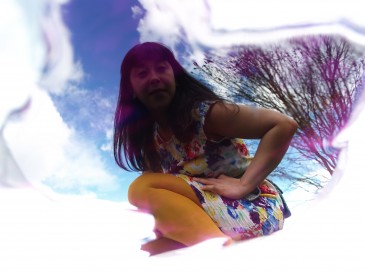 It's also a difficult album to describe, or to fit neatly into a particular genre. "Everyone always asks, 'What kind of music do you play?' Usually I just say, 'I write songs.'"
Like her music, Jacob's songwriting style is more than a little unorthodox. "The way I write, I mash things together," she explains. "I very rarely write lyrics and music at the same time. I'll have a poem I wrote a while ago, and I'll have this new riff that I'm stoked on, and I'll just mash them together, and make it work," she says. "I call it song-weaving, because I think about it melodically. I always think about tying things together, tying a knot with all these elements."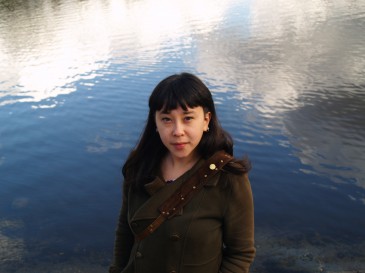 The result is one of the most fascinating and singular musical projects to come out of Vancouver in recent memory. On songs like "Dancing With a Girl" and the titular "Glass Mountain," Jacob  mixes her eccentric musical style with a knack for impressionistic storytelling, making for an engaging and often moving listen. At any moment, each song feels as though it's on the cusp of coming undone—but that's just part of the charm.
"I like to have a little bit of that weirdness," she says. "It's my own personal balance, and what I feel is a good balance has really changed."
It sure has. Since her debut Of Course the Journey, released two years ago, Jacob has boosted her production quality and incorporated new elements into her songwriting, like programmed drum beats and swooning synths. Unlike her previous record, which was recorded live in a single session, Climb the Glass Mountain was recorded in studio with Jo Hirabayashi, a fellow Vancouver musician and the vocalist/guitarist for Sprïng.
"It was a totally different way of recording," Jacob says. "You would lay down a backing track, and then you could build on it, or take things away. It was so much more sculptural."
She recalls the spontaneous recording session behind "Paper Human," an album standout, where she enlisted the help of Kevin Romain, drummer for Sprïng and bandmate of Hirabayashi. "We were like, 'Hey Kevin, can you lay a drum track on this song?' So he comes in, never heard the song before, and we just play and record, and he improvises through it twice," she says. "That's what's on the album."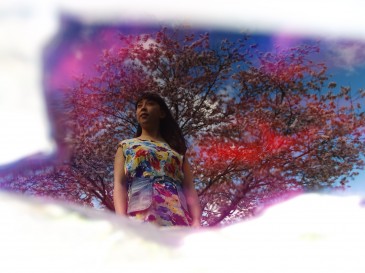 You can really hear the difference Hirabayashi's production makes throughout Climb the Glass Mountain's 10 tracks; each has its own unique tone and sound, but all of them come back to that central theme of sculpture, of charting land. There's recurring imagery of castles, mountains, rivers, and oceans throughout the record. Maybe it's the influence of the Vancouver landscape, and maybe it's just a fascination with the natural world.
Either way, you can practically hear the wind whistling in your ear when on tracks like "Atlantic Rubbings," whose refrain is about as coastal as it gets: "Water links us / land divides us."
The record's title, Climb the Glass Mountain—inspired by The Glass Mountain, a haunting Donald Barthelme short story based on a Polish fairy tale—describes Jacob's journey from her formative years in music school to the present day, and the challenges that come along with completely reimagining your musical style.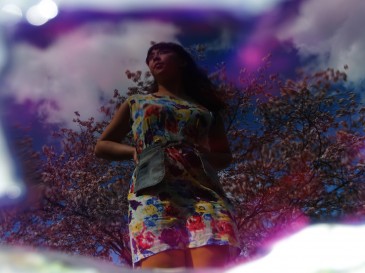 "This album is so personal, in a weird way," she says. "It's such a departure from the last album. So, climbing the glass mountain is, like, you have this thing that you want, and you're gonna do it, and it's gonna be really hard, but you're gonna do it anyway." However, when I ask if the album is autobiographical, Jacob hesitates. "I'm not really trying to tell my story. I wish I could tell stories about other people better."
Of course, there's still one question on all of our minds: what's the deal with the name? Jacob laughs when I ask her. "I was out on Gambier [Island] one day, and I was just eating snacks, and we were jamming with a bunch of friends, and I was like, 'fist full of snacks!' For some reason, it stuck… I don't know if I should change it or if I should keep it, but I kind of like how it doesn't make any sense with the music. It throws people off."
Whether she's jamming out with friends or weaving together melodies like a harebrained seamstress, Robyn Jacob is one of the most exciting new musical talents this city has to offer—and she's only getting started.