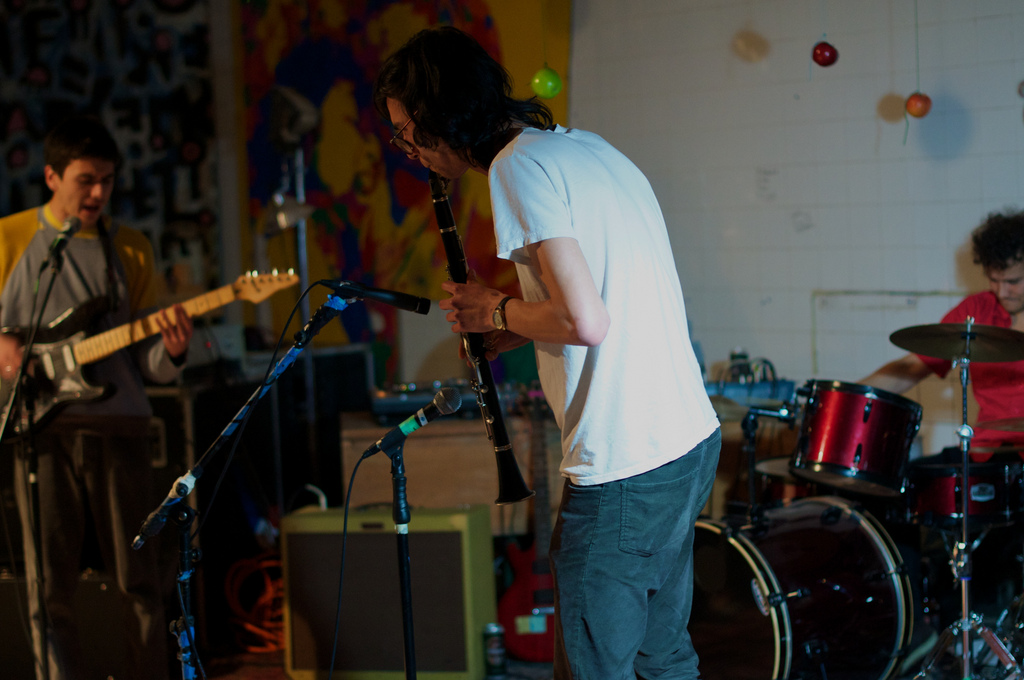 This night marked the release of Food Shelter Water, the eight full-length release from local lo-fi pop experts, Ok Vancouver Ok. Beginning not-so-subtly, experimental rock trio Half Chinese blasted through a short set of tracks that were scrappy but dynamic. Lyrics frequently took a backseat to musical arrangements that were often fierce and frantic, but still relaxed at times, successfully fusing the catchiness of Pavement or Guided By Voices with the technical prowess, tension, and noise worship of Mission of Burma. Half Chinese were all kinds of awesome and their set was an excellent way to start the night.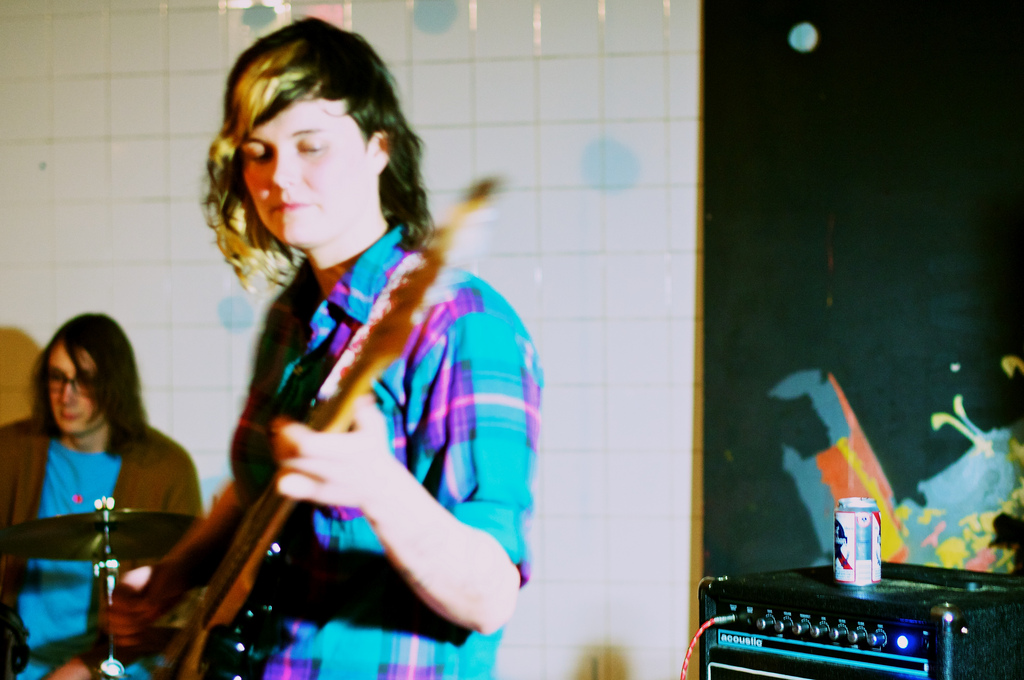 Next were local surf-punks Loose Tights. With original and intricate guitar parts, they bashed through their set with musical arrangements and a triple vocal attack reminiscent of early Sleater Kinney. There's nothing quite like sincere, aggressive music with a message, and Loose Tights played that in spades. Their socially conscious lyrics about feminism and organized labour were well articulated and a great fit for their complex music.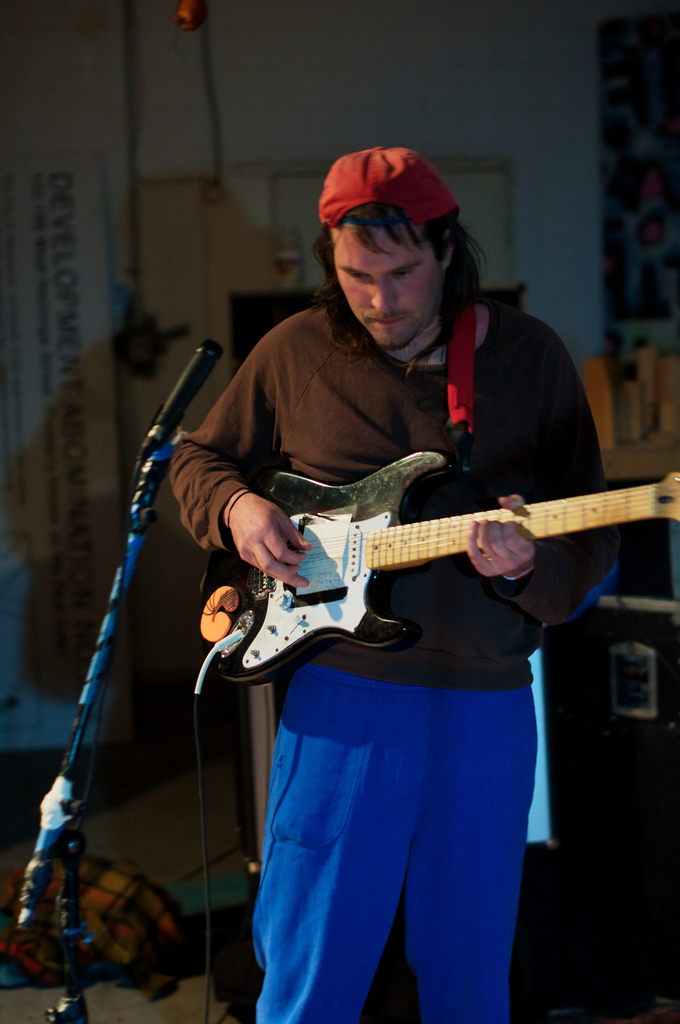 Headliners Ok Vancouver Ok began with the title track from their new album, establishing the tone for the rest of their set, which mainly featured songs from that excellent release. Now a trio, the current incarnation of the band sounded forceful, lean, and focused, a slight departure from the past (and also excellent) lo-fi musical bedroom experiments of frontman and founder Jeff Johnson. The highlight among highlights was during the last song of the evening, by way of the powerful ambient mantra "I Want Children to Swim in a River They Can Drink From." While the crowd sang, danced, and showed appreciation right until the end set, and cheered for an encore, it never came. The band chanted as feedback rose to a dull roar, swirling around the entranced audience.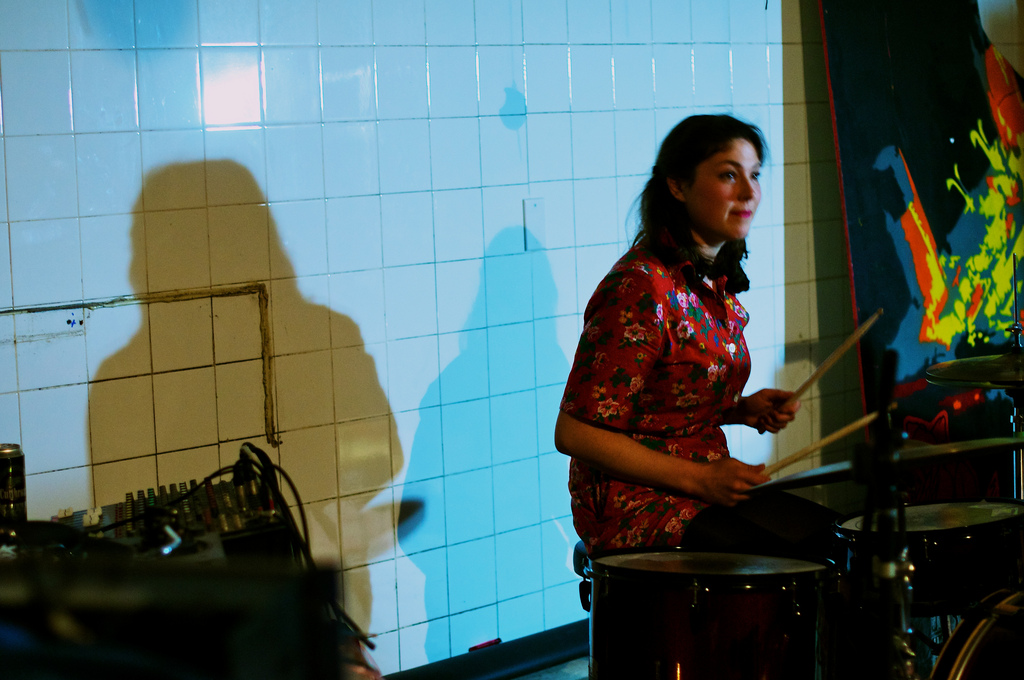 One look at that crowd showed their dedication to the night's closers, many clothed in T-shirts of Food Shelter Water's album art: a collage of portraits of friends and family who have helped the band. Full-sized versions of each individual picture were hung on the gallery wall and formed a giant replica of the album art, with each portrait-subject allowed to take their own picture home. Between the touching tribute to community spirit and the high calibre of music presented, this show was exemplary.