It was a 19-plus show, which pretty much defeats the whole idea of a punk show. What would happen if I was 40 with a 16-year-old who wants to show him or her the good stuff? Nonetheless the show was sold-out and the Astoria was full with an array of ages, sporting an array of punk-ish outfits. Punk is not dead after all.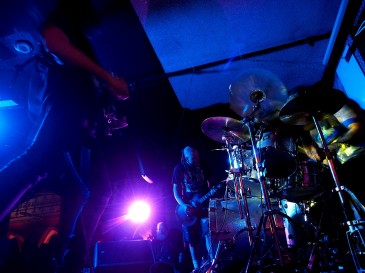 Openers E.O.P. pretty much annihilated the pub, with two singers sharing mic duty from the moshpit. Everybody had a high level of energy and the drummer was pounding his kit like his life depended on it. It might have. He later commented that they were not metal, but punk-grindcore, a common misconception.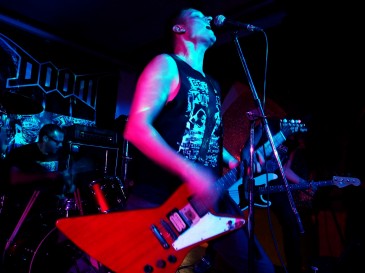 Next, punk-hardcore trio Koszmar took to the stage and also played without reservation. Their act was tight, powerful, and goddamned fast. The last band before Doom was Rapid Loss from Vancouver and Edmonton. They delivered a rather energetic show which culminated with a punch-in-the-face to a front row crowd member from the lead singer. Granted he was not really trying to stay safe himself, as he spent a significant amount of time yelling from the moshpit. Pretty much straight punk.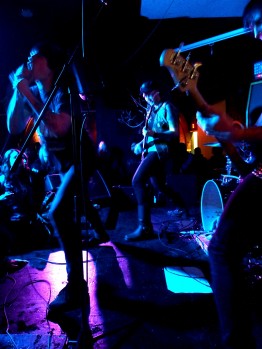 However, people were here for Doom, the legendary crust punk grindcore Brits. This was the first time the band played in Canada, on part of a tour which began in Mexico City and skipped the United States to play 12 shows from Vancouver to Montreal.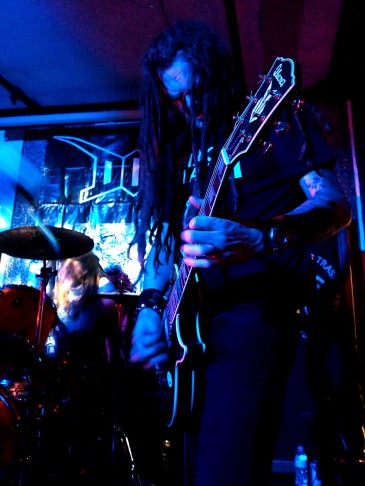 Suddenly, someone big in the audience pushed the crowd aside and climbed on stage, a little early for stage diving. It was the singer and Doom did not waste any time, assaulting the audience relentlessly for a while before some audience interaction. Then it was an anthology of wisdom: "This song is about the right for people to have sex with whomever they want. Fuck homophobia!" and, "Women have the right to chose." There was also something about animal experiments, but it got lost in the yelling.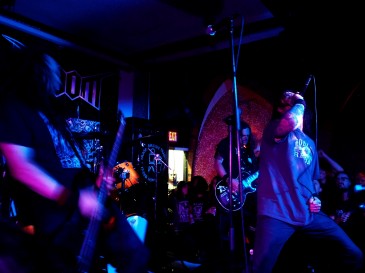 It was exactly what should be expected from the quartet. They played a hell of alot of songs and encored back for four more. Everybody knew the lyrics and the whole operation was a blast.