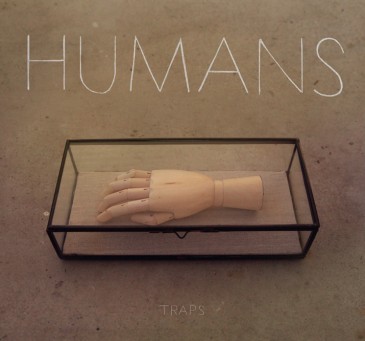 2012, the year Humans meet chill wave. The hazy sun of the coming spring seems to thaw in agreement with this as tribal-meets-pop, and local boys, Humans, release their latest EP, Traps.

Released in early March on Hybridity Music, the EP opens with the aloof beats of "Hell Me," as the duo set the scene for the remaining danceable, yet soothing tracks. It is evident the band aimed for a less aggressive sound this time around after the release of the first single, "De Ciel." The song offers a steady bass line and pulses of dance, blurred under hypnotizingly distant voices and airy guitar riffs.
The tribal rhythm of "On Pagaie," rolls the album along into a frenzy of danceable, even Latin-inspired sounds, much like that of the Spanish band Crystal Fighters. The tracks continue on the path of matured passion and upbeat catchiness in "Plus Rien."
"Traps," the EP's last track, leaves the listener suspended in a sublime mindset of bubbly utopia. As if this weren't enough, an added Max Ulis remix of "De Ciel" was added to the mix, which you may just hear once you stop repeating "Possession".
As for me, I have a strong sense that Traps will be gracing me through the anguish of exams, pleasuring the already-spoiled crowds at SXSW, and pounding through the summer road trip speakers.