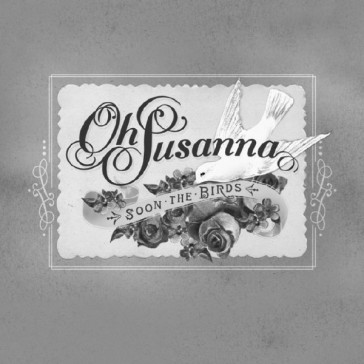 "Home sweet home." No other phrase quite captures the warm and endearing quality of Oh Susanna's newly released Soon the Birds. Singer-songwriter Suzie Ungerleider, who performs under the name of Oh Susanna, has released four albums prior to Soon the Birds. While her latest sees her backed by members of Canadian country rock legends Blue Rodeo and the '90s Canadian rock group Weeping Tile, it has a light, fresh and unmistakable sound that neither exemplifies the standard country album nor adheres to it. If good ol' boy country music and folk were ever to produce a love child, it would be Soon the Birds.
Most of the album reflects this hybrid, with an overall soothing quality to the songs that is further emphasized by the uniquely pure, somewhat motherly tone of Ungerleider's vocals.
Overall, the songs are well arranged, but the consistency in vocal style distracts from the musical differentiation that is going on. Perhaps it's because, though very pretty, the clarity of Ungerleider's unique voice seems somewhat less befitting of country and folk and perhaps more inclined for alternative rock or pop music.
The lyrics of most of the songs, though simple, are sincere and invoke a certain nostalgia. In fact, a recurring theme of the album seems to be its tendency to remark on disappointments and reconciliation in a beautifully sad, yet hopeful light. This feeling, very poignantly created, is perhaps Soon the Bird's greatest strength. It is nice to hear something so unusually and unabashedly different that pushes towards closing the gap between two genres of music that can often be strict in terms of a collectively understood sound.