Shay Hayashi, one-half of duo Phono Pony, shows up three minutes late to this interview. The reason? She stopped on her way to pick up freeze-dried ice cream. Upon sitting down, she offers some to me, her bandmate Michael Kenyon, and our waitress at Sophie's Cosmic Café. The consensus: surprisingly creamy, the perfect appetizer before we indulge in breakfast at 1pm.
Over the next couple hours, it becomes clear that the duo is rife with creativity, elaborating on idea after idea. They describe themselves as 'indie strange,' a term coined by a friend that stuck because "We're a bunch of weirdos," Hayashi readily admits. Not only is creativity bursting from their seams, but they both have the skills to realize their ambitious ideas. Hayashi's smoky vocals and talent on drums provide a formidable backbone, while Kenyon seems to play every other instrument under the sun to round out their rockish sound. Kenyon has spent approximately the last five years working in production studios, and that gained experience has allowed Phono Pony to handle every aspect of the production of their own music.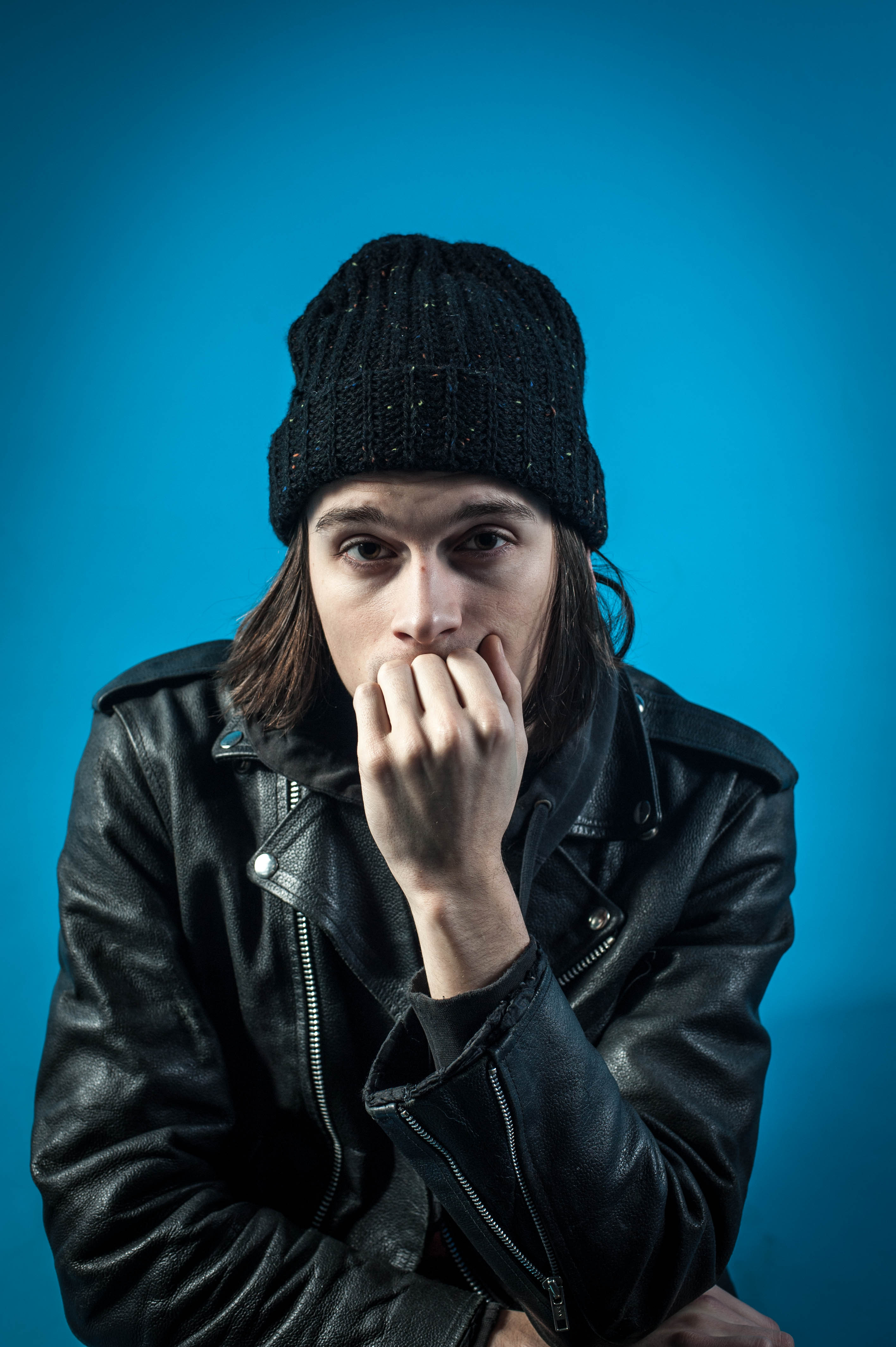 While recording their forthcoming debut EP Phonography, they worked with Mariessa McLeod at Raincity Records. But aside from her involvement, decisions were left to Hayashi and Kenyon. Because of Kenyon's experience working at studios, they were able to take full advantage of the free studio time he had accumulated. "I was able to be hands-on and we got exactly what we wanted," Kenyon says, noting the lack of outside influence — he is credited as both producer and mixer on the EP. "I got to make all my own input sheets, choose all my own mics, and pick the gear we used."
This close collaboration between Hayashi and Kenyon is of course also found within their songwriting process. "It's like a bidding war," Hayashi says once asked about it, with Kenyon chipping in, "The best idea wins." Both of them seasoned musicians, they know that what is best for the song is more important than catering to their own musical egos. "I would never have come up with some things without Michael's style and vice-versa," Hayashi states, Kenyon nodding beside her.
Kenyon and Hayashi first met at The Woods community studio in Vancouver, and began playing together as part of now-defunct Still Creek Murder. The two have begun afresh with Phono Pony, their ambitions and sounds grounded in the present and looking forward. Being a part of The Woods has also provided them with some unique opportunities to play a few early live shows, at times with unusual company. In late February, they played alongside sword-swallowers and fire-eaters. Hayashi has no reservations about sharing the spotlight: "[Phonography] is not a huge release. We want to get it out there, get some feelers out."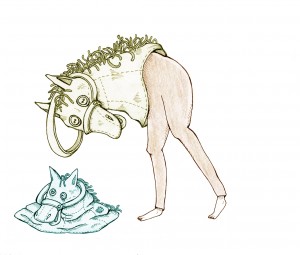 "It's interesting as a new band. When we first started playing shows we didn't have any music out, so it's nice that our friends were wanting to support us," Kenyon says. Their first-ever live performance as Phono Pony was at CiTR's Live at Lunch series in September 2015, but they are seasoned veterans when it comes to live performances. They speak at length about the importance of pleasing both themselves and the crowd. Hayashi takes inspiration from writer Seth Godin on the subject: "When you're onstage basically you're vulnerable… it's like exposing yourself naked and that's your gift to [the audience]."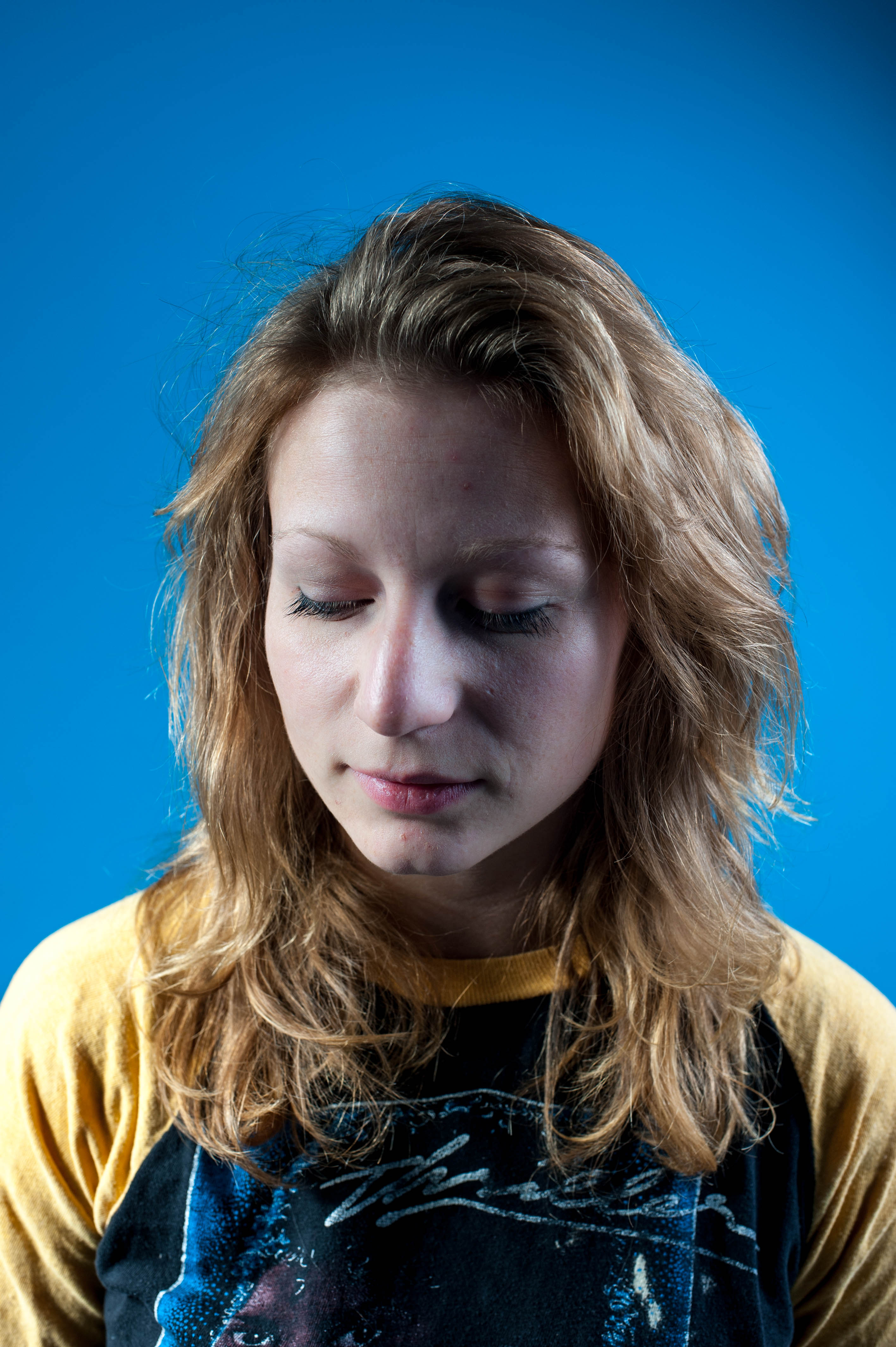 It's this idea of vulnerability that inspired Phono Pony to appear nearly naked on the cover of their EP, save for strategically placed vinyls and electronic equipment. "That, and we're just exhibitionists at heart," Kenyon is quick to quip.
Phono Pony has plans to further incorporate this spirit of exhibitionism by making some "renegade" field recordings to be released once their polished work is out for consumption. A video of them singing in an empty Sydney Opera House shows they're off to an ambitious start. "We didn't break and enter… but we entered and stayed," Hayashi says, mischievously. They've also recorded in caves, and managed to get an acoustic guitar onto a Ferris wheel, "which was nice, I didn't think they would let us do that," Hayashi muses, wistful. Between her spirit and Kenyon's technical skills, it isn't doubtful that they will be coming up with more bizarre places to record with whatever equipment they have on-hand at the time.
It shouldn't be a surprise that they have no plans to be stationary, either. This spring, plans are coming together to hit the road and play a few shows in support of Phonography. Phono Pony has no lack of optimism, but they're careful not to get ahead of themselves. On the lookout for a label, they want to get a feel for how their music is received by a wider audience before they surge forward. "We recorded [Phonography] ourselves, make our own videos, and do everything else, so hopefully somebody's willing to get on board with that," says Kenyon. They have the whole music video deal covered, thanks to Hayashi's background as a film school major. She speaks gleefully of getting her bandmate to dress up for an upcoming music video — making it "is giving me more purpose in life, which is awesome," she adds.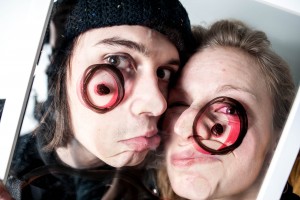 It's clear that Phono Pony has all the resources they need to create the art they want to make. There's no lack of skill, creativity, or enthusiasm toward any aspect of the project from either member. "Michael's got the sound side of stuff and I've got the video side of stuff," Hayashi says. "It's nice to have a business partner that's on the same page as you, and also happens to play really good music."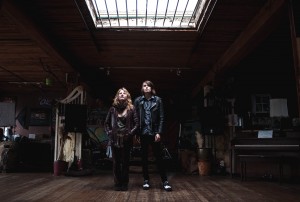 x
Phonography is available at phonopony.com. Phono Pony will be performing alongside Jenny Benai, Wallgrin and Sam Tudor Band at The Woods Studio on March 12. They will also be performing and releasing a music video at Railway Club on March 13, supported by Opposite Shore. Phono Pony is also supporting the Danger Thrill Show (sword swallowing) with Fish Soup at The Woods Studio on March 27.