For the exclusive premiere of the music video for "Closer," scroll to bottom! 
x
Strange Breed is a band of queer women showing the patriarchy how it is done. They're all about "promoting positive change through the messages in their music," and the video we are excited to debut today is no exception.
The video is for the single "Closer," an incredibly catchy rock-n-roll tune which charted in CiTR's top 15 in January. Vocalist Nicolle tells us that the song's concept came about when the band "went on a writing retreat on the island, in a little cabin in the woods." After sharing coming out stories and venting about past relationships and the queer community, the lyrics erupted out of a conversation about "queer desire, or desire as a whole: to be loved, to be accepted for who you are. To be pushed away or taken advantage of, but to fight for who you are and what you want. To be learning and finding yourself through your identity. To ultimately be accepting of that."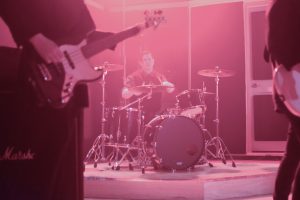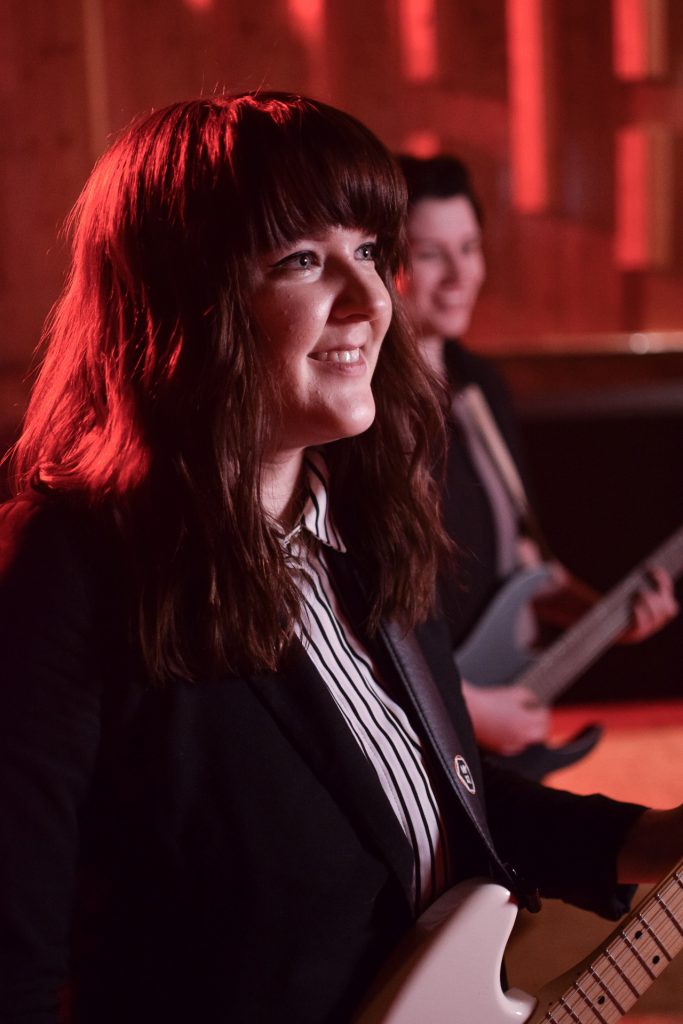 The video for "Closer" visualizes the inner struggle between self-expression and self-acceptance as a queer woman within heteronormative society. Exploring the interplay of human connection and desire, its aesthetic invokes a gorgeous spookiness by using a fog machine to mystify the scene. Meanwhile, dancers' movements exemplify the feeling of an intense longing for closeness with another person, while also longing to feel comfortable enough with one's body. Everyone struggles with their identity, but especially the LGBTQI+ community, which is why the song is relatable to everyone on the journey of accepting themselves for who they are.
The community effort that turned concepts into footage makes this premiere even more special for the band and their supporters. The video was made possible due to fans' donations via an Indiegogo project campaign, with backers raising $947 to help make Strange Breed's dream a reality. It was important to the band to make the video on their terms, and working with a cast of local burlesque queens and a queer female director allowed them to subvert the expectations of a traditional music video by adopting a queer female gaze. The video humanizes the musicians by way of the angles used to film them rocking out on stage.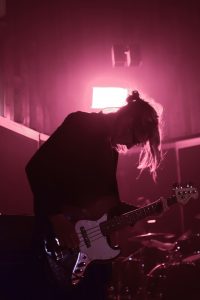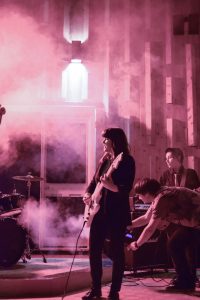 Director Lindsay Hitchcock (of Section 4 Films) filmed the mysterious stage setting of "Closer" at Hipposonic, a renowned Vancouver studio that has hosted artists from Tegan and Sara to the Wu-Tang Clan. Being surrounded by such a professional set-up was a big milestone for the band; and as bassist Ally recounts, it was "amazing to see young, powerful women in the room" together, working to create an exciting and captivating final product.
But at the same time, the experience of 'making it' to Hipposonic only reinforced for Strange Breed the importance of their roots, and of their community. "There were a few moments before the shot started," Ally tells us, "where we were standing in our positions and covered in fog, joking about our camera-shy demeanours — classic queer jokes, and small jabs at one another. I think that that was the most powerful for me: in front of thousands of dollars of high quality equipment, a team of incredibly talented directors, editors and artists, in a studio that has housed some of the greatest musicians of all time: humble. I think we all felt how special it was that we had made it to this moment because of our community, our supportive circle. We would be nowhere without these folks, and we know it."
x
Be the first to watch the video paying homage to that community here:
Strange Breed is Nicolle Dupas (vocals/guitar), Terra Chaplin (lead guitar), Megan Bell (drums), and Ally Von Wallis (bass).
The video for "Closer" was produced by Section 4 Films: Director Lindsay Hitchcock, Cinematographer Bo Rouck, Camera Operator & Editor Dylan Murray, and Camera Assistant Michael Finnamore. It features dancing by Amnesia Haze and Layna Emerald, as well as choreographer Lilac Lust.
All images from the shoot are used here courtesy of Bailey Morgan Photography.