The music video for Blocktreat's latest single, "Alpha," is a suburban hallucination; making neighborhoods and too-empty industrial spaces seem abnormally enticing. The scenes, composed of shots of cars, fences, and alleyways, appear to be alive: erratically re-calibrating themselves with flashes of quick light.
Impressing on the viewer a twenty-first century glitch-in-the-simulation sentiment, the video encapsulates the strange feeling suburbia radiates. The star of the music video is the small town of Williams Lake BC, where Brandon Hoffman, the mind behind Blocktreat, grew up. "Williams Lake naturally has this gritty charm about it. It's a really beautiful area, in kind of a stark, lonely way. I thought it was only natural to highlight that kind of desolate beauty for the music video," he explains.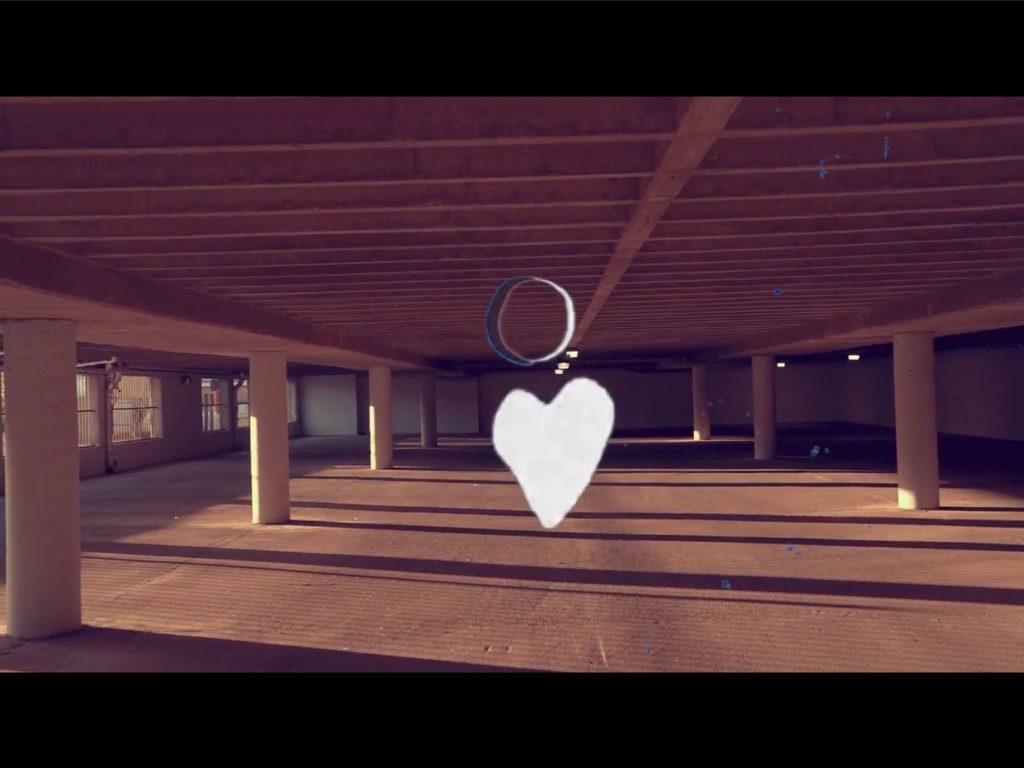 "Alpha" is wistful, beat-heavy, and features dreamy vocals and distorted instrumentals. The song also switches things up with a groovy guitar solo bridge. Explaining the inspiration behind the track, Brandon tell me "this song in particular is about a good bud who was having a tough time with some personal issues. She opened up to me and some friends about it, then kind of retreated from the whole scene, like she was embarrassed, or felt bad about dumping her burden on her pals… [I'm] still not really sure what her reasoning was for trying to brush it under the rug. It made me feel pretty rough to imagine her working through it on her own, especially considering she has so many friends that would gladly be there to help if she wanted it."
The video feels homegrown, a lot like the way Blocktreat makes music — everything from writing to recording is done alone at Brandon's home studio.  All songs from his upcoming record, After Dark, were written and recorded in Williams Lake. But the creative process behind the music video for "Alpha" was highly collaborative, bringing together Brandon and his friends. It was shot by photographers Casey Bennett and Rick Magnell, as well as Andrew Bettles — all locals of Williams Lake.
"We brainstormed the idea of collecting 'live' footage of the instruments and singing, and projecting that footage onto a handful of buildings and alleyways in town — so it would have a musical element tied into the video, but still highlight the town itself," recalls Brandon.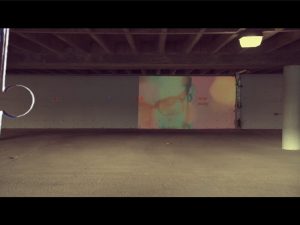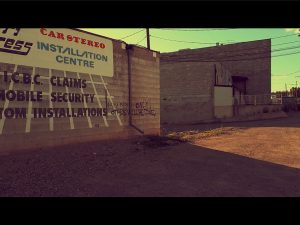 It's subtle. The video is dominated by shots of empty spaces. In some scenes, Blocktreat is projected onto the walls playing instruments. But the projections are somewhere else too far away, and too faint. In turn, the overwhelming feeling of empty is amplified; illustrating a nostalgic ghost-town.
"The overall vibe we were trying to capture was the desolate beauty of Northern BC living," Brandon tells me. "I got [Rick] to shoot the instrumental and singing stuff in his studio. Then Casey and I, along with Casey's bud Andrew, spent a day or so driving around Williams Lake with a video projector, blasting the footage on cool-looking buildings and stuff. We got a couple funny looks from passers-by, especially when we lit up that cube truck like a drive-in theatre."
Check out the results for yourself:
"Alpha" is the first single from Blocktreat's upcoming record, After Dark, which will be released in June. It's available for pre-order now via bandcamp. Keep watch via their website for release shows in Vancouver and the interior.