Playing over the muffled stirring and chatter of the crowd, Mega Bog seemed out of place. The Commodore was too big, empty and uncaring for them, whose whimsical style is more suited to an intimate set in a dark studio than the cave-like Commodore. It is hard to be an opener to a local favourite like Destroyer, and frontperson Erin Birgy made it harder for herself by stopping the show to quietly plead for silence, which could barely be heard over the rumble of chatter. This was followed by "shuhshing" and requests for quiet by dedicated folks sitting on the sidelines. Of course, this was ignored. The best and most cohesive parts of the set were the two songs that Mega Bog got Joseph Shabason on stage to play saxophone for. His lilting sax and Birgy's pinky orange hues of voice and guitar were warm and balanced showcasing her lovely, shy lyrics.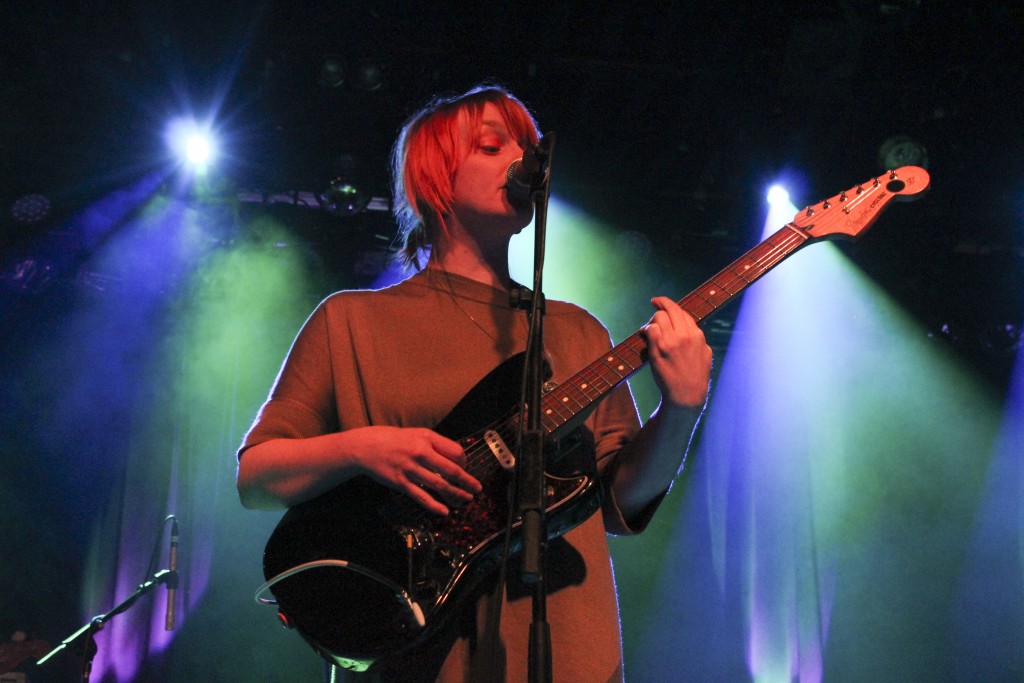 The last show of a tour should be beautiful, or at least a positive conclusion to a musical adventure, but it didn't appear to be that way for Mega Bog. Birgy seemed disappointed when talking to the audience, maybe because so many people were uninterested in hearing anything but the main act.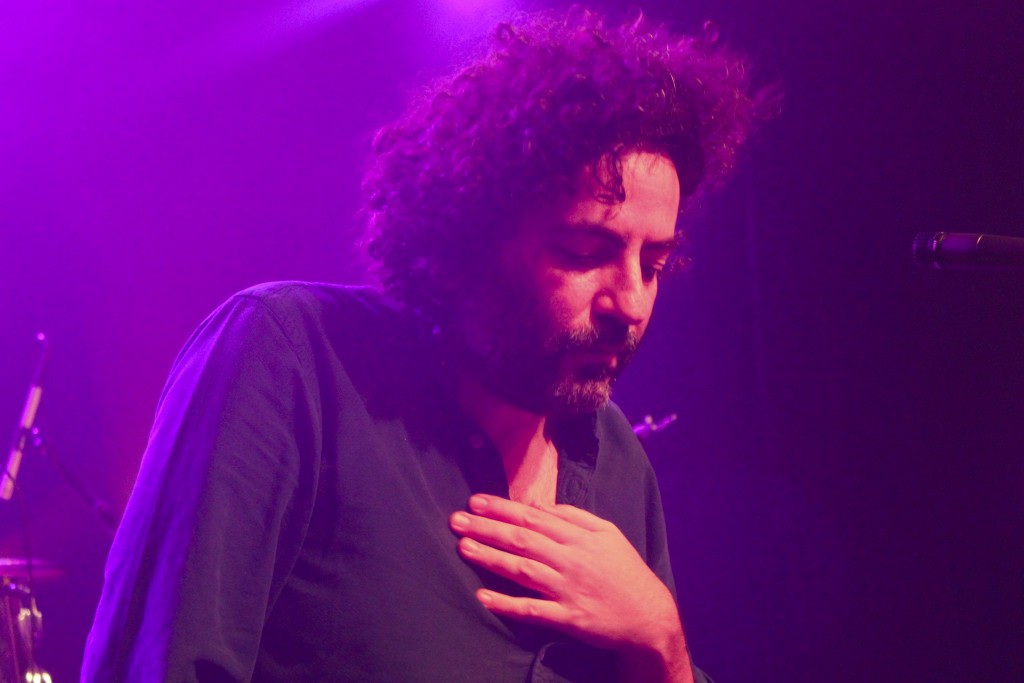 Destroyer on the other hand, gave the audience what they wanted — even though both bands had quite similar styles. Local legend Dan Bejar is always a pleasure to listen to, and it was brilliant to see the imagination in his compositions. Loud and still delicate, Destroyer didn't need silence, powering through the natter. Of course they played crowd pleasers like "Kaputt," allowing the audience to be satiate, after which they extended instrumentals, gifting some extra orchestration that doesn't come across in recordings.
The band gave a performance filled with tired confidence. Bejar either leaned on a perfectly measured microphone stand or crouched down during extended instrumental breaks, unfazed by the people looking back at him. Josh Wells and Colin Cowan were, as always, a dynamic pair to watch. Cowan was grooving on the bass to the point of losing his signature sunglasses and Wells in particular seemed to have challenge after challenge facing him. At one point he had to use both ends of his drumsticks, swiftly changing on seemingly impossible beats.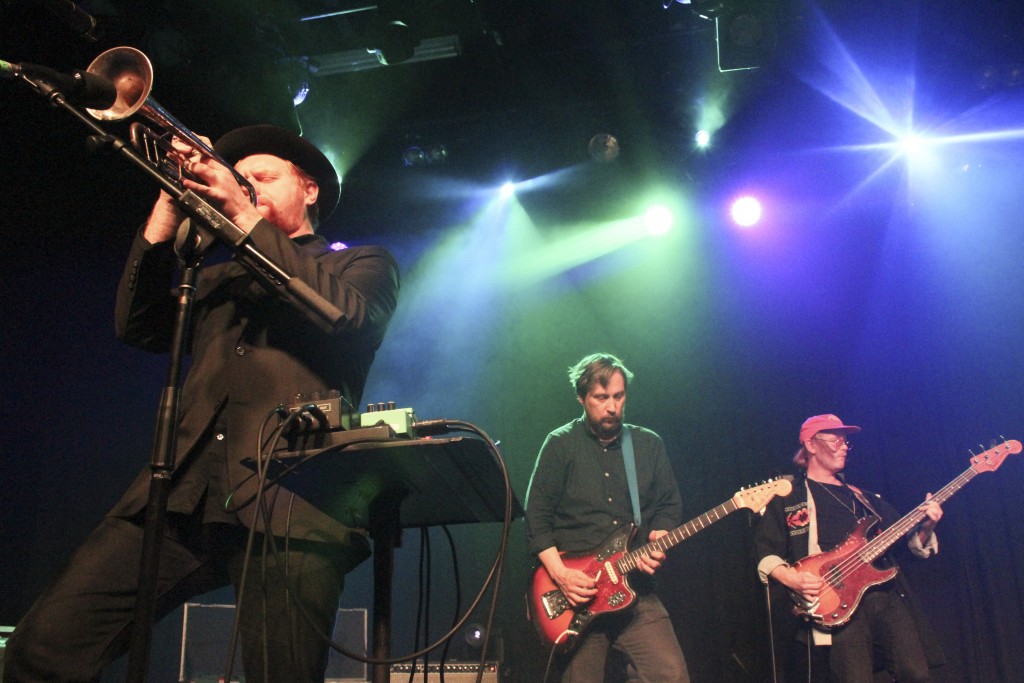 It is important to note the high quality musicians that play in Destroyer, because without them Bejar might still be the solo project he was in the mid '90s. Destroyer is representative of what Vancouver music was and what it has continued to be: genuine interest in sound and investment in the music community. Bejar has been able keep his locale in his music, his loafers always touching two sides of a musical coin — the soft-spoken musical roots of his youth and the technically brilliant performers he and his band have come to be.