After dropping the single "Show You the Way" — a track that somehow remains cool while featuring both Kenny Loggins and Michael McDonald — from his forthcoming record Drunk, Thundercat took to the Rickshaw to play the fourth show of a lengthy world tour. Vancouver seems to have treated Thundercat well over the years, as he was very vocal about how much he enjoys it up here. It must be a West Coast thing.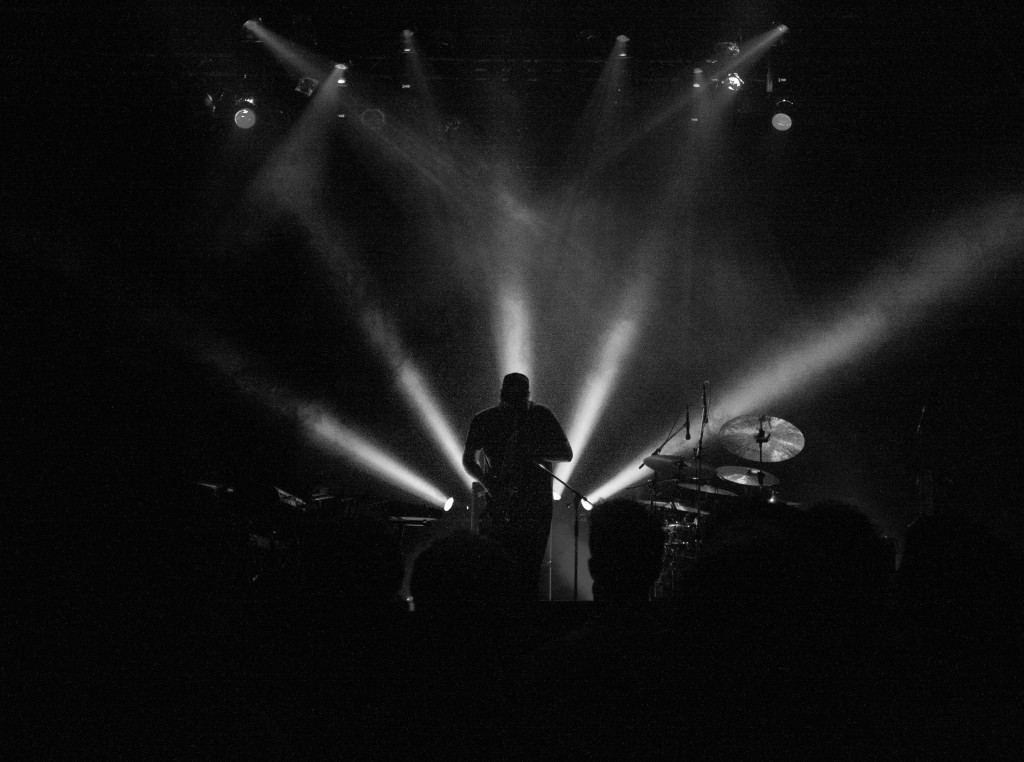 Opener and Vancouver native V. Vecker set the tone early with a collection of ethereal saxophone drones and ambient jazz pieces. A stark contrast to the headliner, it was the perfect way to start the night. Mysterious modal sax melodies echoed around the cavernous theatre and slowly built anticipation. Triggered drums and synths joined in occasionally, complementing the delay and reverb saturated horns. It was easy to close your eyes and get lost in the layers and textures, noticing each new addition as it became less transparent.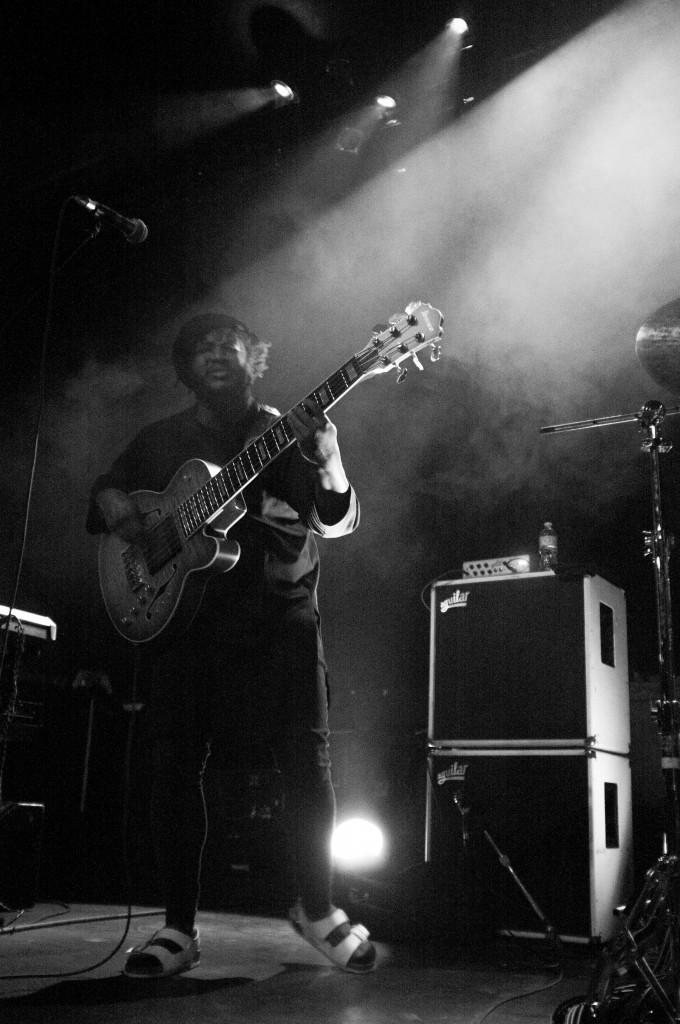 The Rickshaw was sold out, and it was filled to the brim when Thundercat took the stage. Stephen Bruner, the supernatural bass player, was joined by his usual line-up of Justin Brown on drums and Dennis Hamm on keys. These guys absolutely destroyed for an hour and a half, non-stop. The skill and stamina apparent here was not lost on the crowd, as I overheard at least half a dozen people mention Justin Brown's drumming alone — and it was truly something to behold. Dennis Hamm provided all the necessary lead synth lines and some impressive solos of his own. Of course, Thundercat's now legendary style of six-string bass playing combined with his pop sensibility is what everyone was there to see, but they were a trio of elite players together and they all deserve credit.
They relentlessly pushed out Thundercat's unique brand of jazz fusion with only a few quips to the audience here and there. The set was definitely full of crowd pleasers, hitting all the big tracks from 2013's Apocalypse and 2015's The Beyond / Where the Giants Roam, then filling it out with new material. A slammin' rendition of "Them Changes" was one of the night's highlights, as well as "Heartbreaks + Setbacks," both among the numerous extended jams and solos.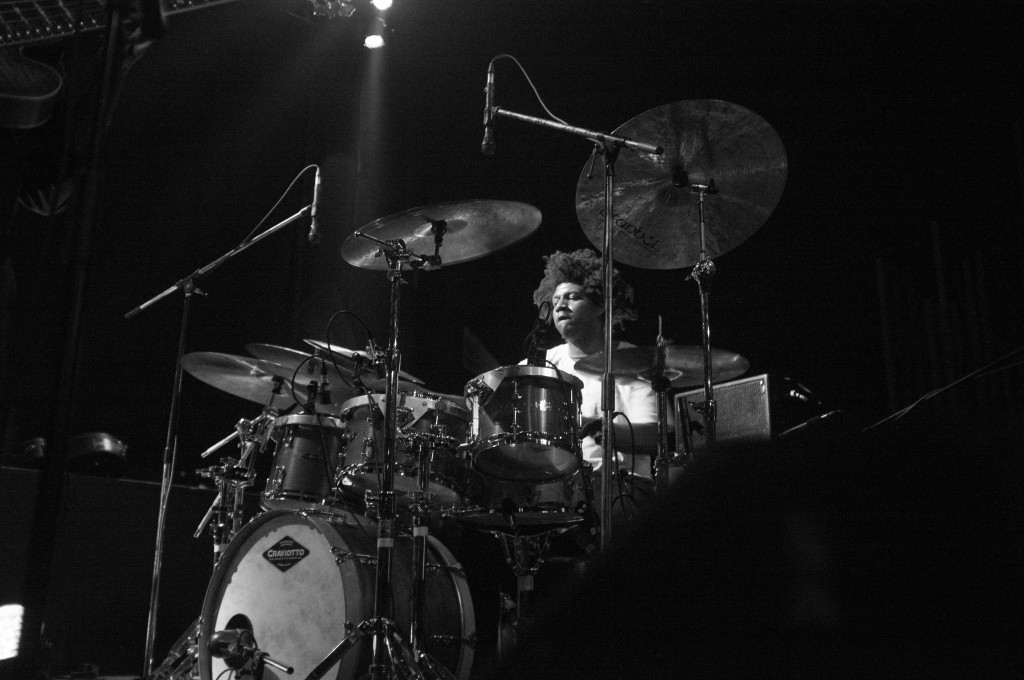 "This song's called Friend Zone, anyone been there?" Thundercat asked, before crying out "Fuck the friend zone!" and launching into a cut from the new record.
After leaving most of the venue devastated from the onslaught of auditory bliss and the clinic in immaculate musicianship on display by this band, they returned for one last song: a clean and shiny performance of "Oh Sheit It's X" which served as an apt farewell to the diverse crowd present at the Rickshaw. "I just wanna party / You should be here with me" are lyrics both the music nerds and the party crowd could get behind.
To be honest, this review could have simply read: "Thundercat: the infallible jazz cat."