Thursday night at the Cobalt featured Los Angeles headliner Cory Hanson touring his new album The Unborn Capitalist from Limbo, where he trades in the heady psych rock of his band Wand for autumnal folk lamentations. He was joined by two locals, psych-folk disciple Malcolm Jack, and the dreamy Jody Glenham & the Dreamers.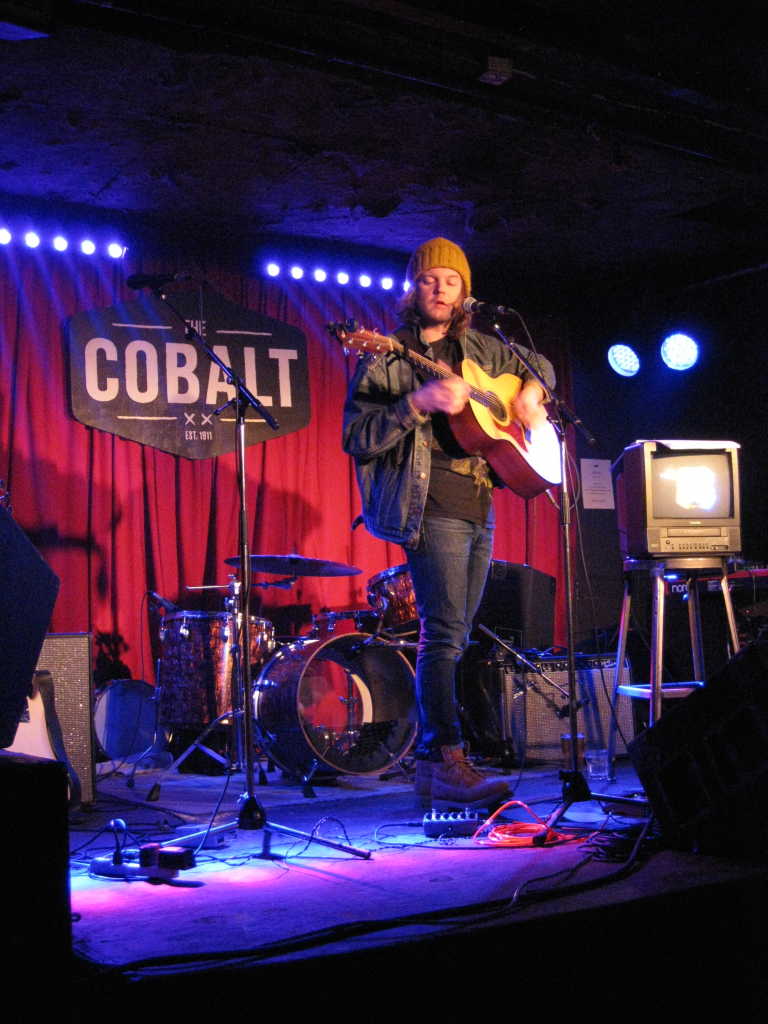 The night began with Malcolm Jack performing an all new solo acoustic set. Straying from traditional song structure, the songs were propelled by rhythmic strumming and riffs in open tuning. He's concerned about death, he's concerned about his friends, and the songs were full of insightful reflections. Whether solo or with his band Dada Plan, I've never seen him do the same thing twice, and yet he always sounds like himself.
Between songs he consulted a book of lyrics perched atop a television / VCR combo. He quipped something to a crowd member about Homer's Illiad — maybe he has another folk epic in the works. Malcolm's set felt like words of wisdom shared around a campfire, albeit a virtual one: a flickering splotch of red, blue and green VHS distortion. Still, it's a circle of warmth surrounded by a foreboding wilderness. Better get a bit closer.
Next, a set of lamplit soft rock from Jody Glenham & the Dreamers proved the biggest draw of the night. With a six piece band and three part harmonies, the sound was full and lush. They played new tracks from an upcoming release including Jody's version of a protest song. There were political themes throughout the night — it seems people are uneasy about something or other. Highlights came from performances of "RSVP" and "Ill Wind" which wonderfully showcased the character and range of her voice as well as some lovely reverb and crunch on the guitar. Also, apparently they have mood rings as merch. Too cool.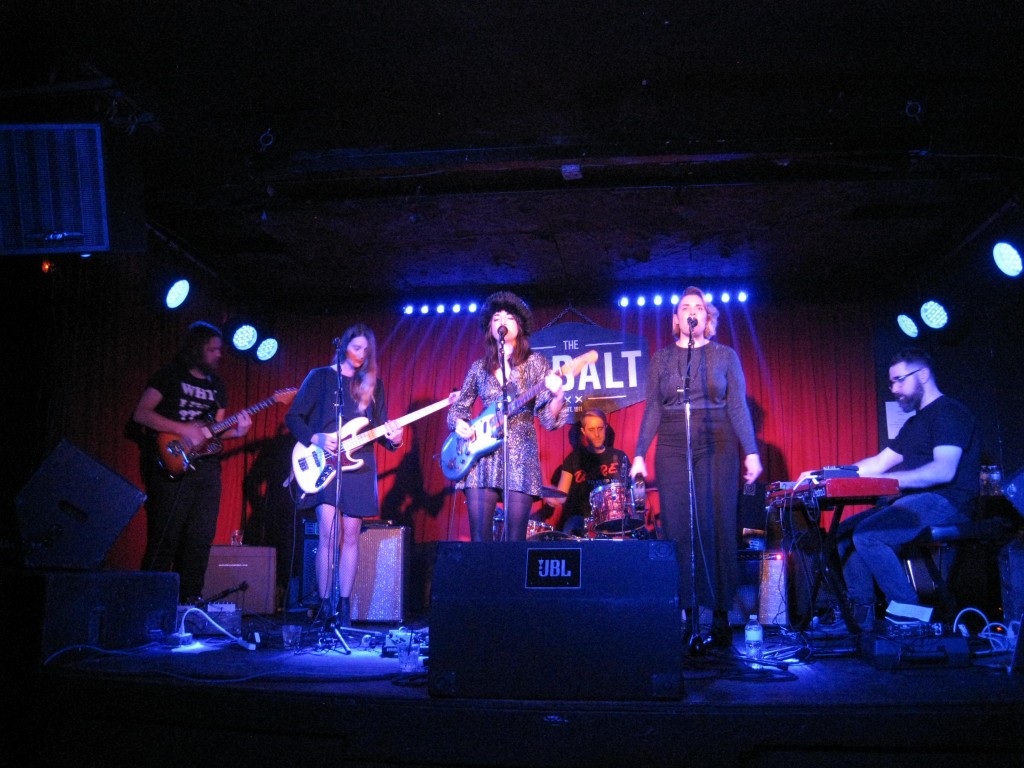 Taped to Cory Hanson's guitar and encircled with a line through it was the fasces symbol — an axe and bundled sticks that symbolizes strength through unity and from which fascism derived its name. Opening with his record's ominous title track, Hanson gently plucked his classical guitar while wilting violin washed over the crowd. The otherworldly aesthetic of the album was simplified in the live environment but no less powerful. For "Replica," which featured the most prominent drums and bass, he picked up a steel string. Then, the classical was back for the stunning "Garden of Delight," which was surely planted with the help of John Lennon.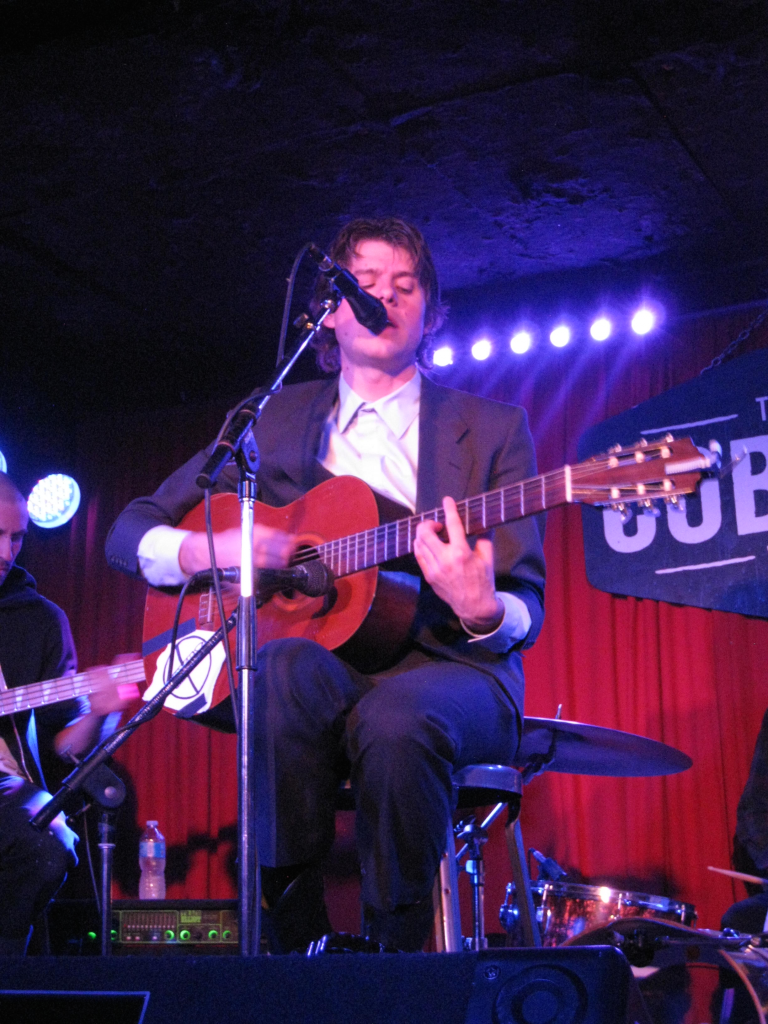 Throughout the show the noise coming from the crowd at the back was pretty out of hand, and the band had to ask for quiet more than once. Cory dedicated a track to political theorist Hannah Arendt and mentioned her famous "banality of evil," which I believe was written about people who talk loudly during acoustic sets. Nevertheless, using her skills as a teacher, violinist Heather Lockie managed to get complete silence for the pastoral fingerpicking of "Evening Glass." The silence remained for the finale, and those who listened were not disappointed.