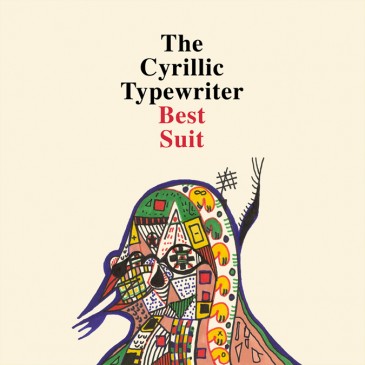 In just a few shorts years, artful indie outfit The Cyrillic Typewriter has come a long way from traditional West Coast twee to laudable endeavours into the avant-garde. Lead by Vancouver music veteran Jason Zumpano, whose name you may recognize from Destroyer and his own Zumpano project, his work as The Cyrillic Typewriter has seen him collaborate with a revolving cast of local heavyweights on four full-length albums in as many years.
The Cyrillic Typewriter's third album, Custodian, arrived in late 2013 and took a number of fans by surprise with its sharp left-turn towards conceptual cinematic pop. Developed as a soundtrack to a movie that doesn't exist, Custodian saw Zumpano's songwriting move in a drastically different direction, and his latest outing adds a second tally to that record of conceptual, yet visually unaccompanied releases.
Given its stripped down and digitized aesthetic, it should come as no surprise that Best Suit also offers The Cyrillic Typewriter's shortest personnel listing to date. Though the album is performed entirely by Zumpano (keys and long-time strings) and collaborator Megan Bradfield (double bass), there's no hiding the pop sensibilities of these 13 markedly minimal creations. Dynamic and immersing, some of Best Suit's songs are landmark expanses, full of buzzing ethers you're bound to get lost in — the dizzying "Whirlpool" clocks in at just under eight minutes — while others like "Closing In On Both Sides" and "Light Upon Feet" give listeners little more than a conceptual vignette, leaving much to the imagination of what Zumpano could be alluding to: twisted, beautiful, or otherwise.
Self-released on Zumpano's own JAZ Records, and distributed through The Business record shop in Anacortes, WA, physical copies of Best Suit might be tough to track down, but it's for those who take the time that this record holds the greatest appeal. And, with processing credits going to the currently-buzzing Loscil on three of the songs, "1st Suit," "2nd Suit," and "3rd Suit," Zumpano has again proven his quiet reach within the local music community and his determination to continue down the path of conceptual pop experimentation.