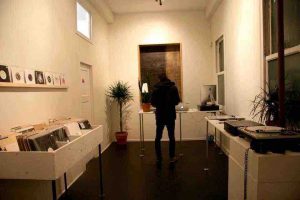 As with the now-extinct Blockbuster or endangered bookstore, you're far more likely to see a record shop boarding up its windows than opening its doors these days — which makes it all the more exciting when a new one crops up.
Enter Pacific Rhythm in Chinatown, the freshest spot in Vancouver to pick up dance-oriented music in physical formats. The store was born in 2013 as an online hub for anyone looking to avoid the prohibitive shipping costs of ordering records from Europe, as well as a North American outlet for Vancouver-based labels. An expanding customer base led to a highly anticipated brick-and-mortar location, which had its opening party on February 8 and featuring an afternoon of music from some of the city's most respected DJs.
Based out of Snack City, a boutique convenience store just off the corner of Hastings and Gore, Pacific Rhythm is a pleasantly informal affair. Moving past coin-operated candy machines and shelves chock-full of everything from kettle corn and bulk quinoa to Band-Aids and cat food, the vinyl stacks are cozily located in the back, across from a table covered by neatly arranged cassette tapes. Overlooking the collection from a Mac-adorned desk, like a benevolent mafia boss of house music and good vibes, is store founder Derek Duncan. When he isn't shipping orders across the continent and around the world, Duncan is also known as the remarkably busy DJ D.Dee, spinning records into early morning hours on a near-weekly basis. Equally important to the functioning of Pacific Rhythm are Dane Brown and Russell Cunningham, who along with Duncan run the organization's logistical side.
The store boasts a sophisticated selection of dance records, rarities and must-haves, and some classics but mostly new stuff. The labels represented include Beats in Space, L.I.E.S., Future Times and Peoples Potential Unlimited, among other smaller imprints that are difficult, if not impossible to find in most Vancouver record shops. When I spoke with Derek in mid-February, Pacific Rhythm's bins were filled mostly with backstock from the online store, but with a slew of new arrivals on the way, he expected the number of titles to double in coming weeks. There's also a rapidly growing used records section with affordable and tastefully curated choices.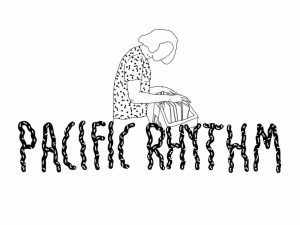 Though Pacific Rhythm caters to, and is frequented by a particular niche of house and techno DJs, its collection is an accessible and valuable resource for anyone with an interest in the rich world of electronic music that strays from the mainstream. It's also shaping up to be the local go-to for finding exclusive pressings at reasonable prices — as an example, I picked up White Visitation's shop-only 2014 release on L.I.E.S. for under $20 at Pacific Rhythm, a record that currently sells on Discogs.com for prices as high as $50 (plus international shipping).
But like an Autobot, Pacific Rhythm is more than meets the eye, playing a much bigger role in Vancouver than just as a really good local record outlet.
Last year was a big one for the city's dance music scene, though this might come as news to those not thoroughly aware of its bubbling existence. Due in large part to the record label and party collective known as Mood Hut, as well as Vancouver-based cassette purveyors 1080p collection, 2014 saw releases from local artist like Pender Street Steppers, Hashman Deejay, D. Tiffany, and Lnrdcroy that reverberated powerfully on the web and across the globe. Long overdue, the first Vancouver Boiler Room session streamed live in January of last year and 1080p was among the top imprints on several reputable websites' end-of-year favourites lists. This galvanizing surge of musical output and international attention is solidifying Vancouver's place on the map alongside London, Berlin, and New York.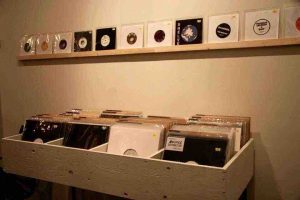 Pacific Rhythm has been an important nexus in this process. They regularly throw mind-blowing and unique parties showcasing DJs and producers from Vancouver and beyond. These include Good Feelings, a series of dance events that take place on long weekend Sundays, and Pacific Rhythm Sessions, the sixth and most recent of which featured live performances from New York-based dark techno guru Terekke and local synth wizard Friendly Chemist.
On top of that, Pacific Rhythm is also a burgeoning record label. It only has one 12-inch in its catalogue so far, but it's a hell of a release: Rhythms of the Pacific Volume 1 came out late last year to widespread acclaim, with tracks from Lnrdcroy (one of them an extended version of the essential "Sunrise Market"), Memory Man, and Vancouver's reigning authority on hardware and acid house, Cloudface. The record sold out quickly, but was promptly repressed in January, and is available in-store.
2015 is turning out to be a special year for anyone in Vancouver who enjoys getting sweaty on warehouse dancefloors and in studio spaces filled to the brim with human heat. Pacific Rhythm's motto, printed on the back of their official T-shirts, reads "Stay out late, it feels great!" And they've made it their mission to help you do it.
If you're looking to expand your vinyl collection — and pick up some snacks while you're at it — Pacific Rhythm is located at 441 Gore Ave. in Chinatown, and is open Tuesday to Sunday, from 11 a.m. until 7 p.m.