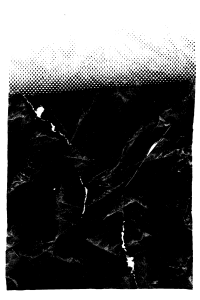 "Steve really made us feel like peers when we were in the studio. He had his hero/mentor when he was starting out and fully understood what it meant to us," Jordan Koop explains to me during an online chat. Alluding to Steve Albini's lifelong relationship with influential English recording engineer John Loder of Southern Records, Koop is now able to draw a parallel to his own relationship with Albini.
Steve Albini is a household name to most within the North American indie music circuit. Whether for his work as frontman of hard-hitting Chicago outfits Big Black and Shellac, or behind the glass on seminal Gen X works like Nirvana's In Utero or The Pixie's Surfer Rosa, Albini can count over a thousand songwriting, performance, and engineering credits to his name. Although, with a storied reputation that includes his devotion to analogue techniques and staunch recording ethos, it's likely his work as a recording engineer where most will remember him from.
Local recording engineer Jordan Koop — who, by all rights, should also be a household name to anyone who's been around the Vancouver music community in the past 15 years — might remember him a little differently though.
"Steve was smaller than I expected. That was my first impression."
Still fresh in his mind from a week-long mentorship with Albini, Koop and 14 other participants got a rare chance to learn under the infamous Chicago engineer in a program called "Mix with the Masters." The program arranges seminars between budding producers and recording engineers at La Fabrique Studios in Southern France, where they learn recording techniques while developing personal relationships with seasoned industry veterans.
Having worked with countless local musicians — from the likes of Shearing Pinx and You Say Party! to assisting iconic local synth-punkoutfit Radio Berlin with the recordings of their 2003 masterpiece, Glass — the British Columbian recording engineer was ecstatic to find he had been accepted to learn under the guidance of Steve Albini.
"[I] was lucky enough to be accepted as one of a dozen or so people from around the world," types Koop. "He's someone whom [sic] I respect a lot as an engineer/musician/business owner."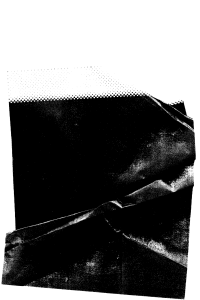 Totalling more than 100 engineering, mixing, and mastering credits to his name, Koop's own resumé counts Mushroom Studios, FaderMaster, The Hive, and the Emergency Room (Strathcona) among his residencies. Now, he finds himself quietly recording some of British Columbia's heaviest bands at the Noise Floor, his home recording studio on Gabriola Island. It's a B&B-style recording studio operated by Koop and his wife on one of British Columbia's more accessible retreats.
"My intention was to get out [of] Vancouver, try to buy a house, try to live on a gulf island, and also incorporate the studio. It had a lot to do with my own lifestyle, and the fact that my clients are willing to trek out here was the icing on the cake. Now I get to share a bit of my lifestyle with my clients and it's good for everyone," Koop explains.
After a week of intense Albini tutelage in mid-February, Koop reflects on the unique opportunity, "During the sessions with Steve it was very much master-student, but in the off hours all the participants discussed recording and mixing philosophies in addition to regular life topics." But things became rapidly more congenial: "After demonstrating our own work to Steve, I think I saw a few light bulbs go off in his head too. Not only did we learn from Steve and Greg Norman (his right hand man), but we also learned from each other."
Seeing Albini implement his unique recording style left an unforgettable impression on Koop: "Watching him execute the technical requirements of an all analog session was pretty intense. His brain is operating entirely on the left side."
Having picked up a variety of new recording skills during his time in France, from knob-twiddling philosophies to drum-tuning techniques, Koop is eager to get the tape rolling again. When asked who he's most excited to get back in the studio with, he humbly replies, "I'm excited for the work waiting for me … but if my calendar was wide open and [I] could start a new project with somebody, I would want to record the sophomore Dead Soft album, and Group Vision — I was blown away by those guys when they played recently with my band." Despite the Noise Floor's packed recording schedule for the near future, let's hope that's not just wishful thinking.
What can local music fans otherwise expect from the Noise Floor in coming months? The result is rather inviting.
"I can't afford to be a snob about who I work with … I'll work with anyone that wants to work with me … I do the best job I can, no matter what the project is." So if you're looking to escape the city for your next batch of recordings, Koop's relaxing locale and recently acquired expertise make the choice an obvious one.