Ahead of the Lucius-headlined show on Family Day, I threw about 15 adjectives together to describe the Brooklyn five-piece to a friend who was joining me that night. I shouldn't have bothered with "angelic," "doo-wop," "folky," and just gone with, "You can't not enjoy it, especially live." That proved to sum it up pretty nicely.
Boston-area folk-rock duo You Won't started things off with a decently long set, bringing the energy level in the club up and featuring some creative instrumental work on a saw with a bow (at least I think that's what it was), and a rendition of the Elvis/UB40 classic "Can't Help Falling in Love" sung through a nasally tube microphone.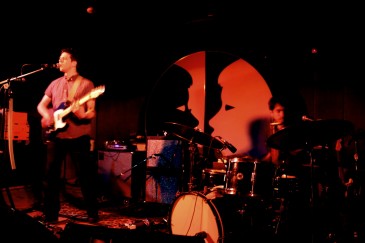 You Won't is Josh Arnoudse (guitarist/vocalist) and Raky Sastri (percussionist), and the inherent challenges of making complex sounds with only four hands required some fairly aerobatic manoeuvres, which fit well with their laid back stage banter and earnest zeal.
Towards the end of their set, after a Beatles' "Two of Us" cover that spurred a half-rousing singalong, Arnoudse brought out the same set of wind chimes my parents had on their front porch in 1997, which was a nice touch.

In hindsight, there was a fair bit of incongruity between the theatre kid energy of You Won't and Lucius's polished delivery, but the show was no worse for it.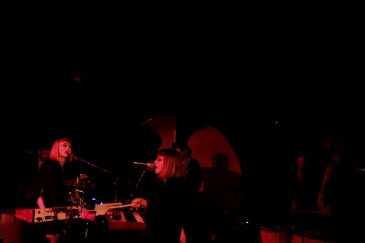 Emerging from nearly complete silence and darkness, the twinned vocals of Jess Wolfe and Holly Laessig kicked off a flawless set with effortless harmonies and gut punch vocal undulations, at first standing alone, but eventually backed by the beat-heavy wall of sound that carries their songs beyond just being impressive vocal showcases.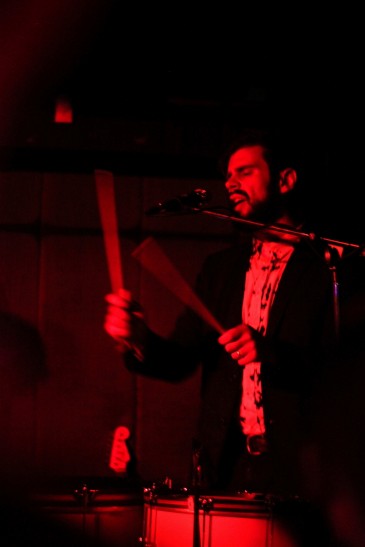 Spanning most of the tracks from their incredible LP Wildewoman, Wolfe and Laessig, arranged with their three bandmates in a semicircle around them, seemed to play catch with melodies, making harmonies through a remarkable call-and-response delivery as they rolled through a strong mix of ballads and up-tempo jams like "Tempest," "Turn It Around," and "Nothing Ordinary." At points, every member of the band was frantically smashing out a rhythm on some object, whipping the crowd into a dazed, head-nodding mass of humanity.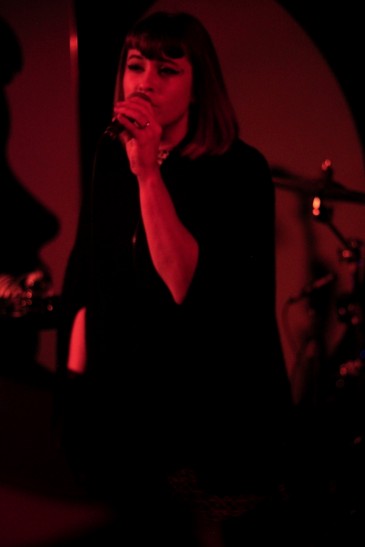 Returning from a brief trip backstage, the band carried a Buddy Holly-style chrome pedestal mic to the centre of the room and gathered the crowd in a tight circle for a few acoustic songs, a Paul McCartney cover, "Goodbye," and "Two of Us on the Run." Despite the best efforts of some moron with a blinding camera phone, the moment was still a suitably intimate and appropriate close to the set.
This is a group with a big sound, but that still shine brightest in a small club environment. Walking out of the Media Club into light drizzle but with some significant music afterglow, the only thing I was left thinking was how incredible it will be when Lucius has more than a single album's worth of material to draw from.