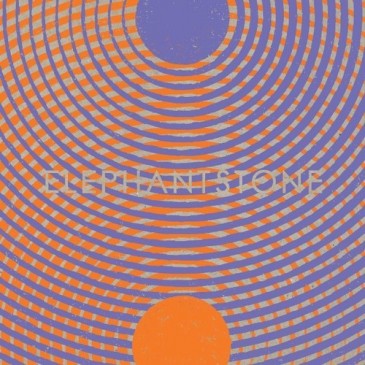 Montreal's Elephant Stone has coined themselves as members of the genre "hindie-rock," and with the band's take on blending classical Indian rhythms with '60s psychedelic or British Invasion pop melodies, there's that tendency to come off as second-rate George Harrison tunes. But Elephant Stone's latest self-titled album manages to surprise the listener with their nevertheless genuine and well-crafted pop-rock that makes you want to drift off to a sunny and secluded landscape.

Opening with the fittingly titled, "Setting Sun," bright guitars and flower-power melodies render an image of summertime. "Masters of War" carries a similar feel whereas following track, "Hold Onto Yr Soul," wears its Beatlemania influence on its sleeve and is sugary pop at its best.
Praised for their incorporation of traditional Indian beats and instruments like the sitar, Elephant Stone add an interesting flavour to what would otherwise be another throwback sound. Tracks like, "A Silent Moment" and "The Sea of Your Mind" fuse the Indian musical elements in an obvious way. However, second track, "Heavy Moon" handles the genre mash-up more subtly, making it the freshest song on the album. It's what you would imagine the Zombies to sound like if they released a single today.
Closing track ,"The Sacred Sound," is a nice surprise as it's undeniably beautiful with its ethereal and heart-melting strings. Frontman Rishi Dhir's vocals are tender, but mysteriously echo over the lush instrumentation. It's a glowing track that has George Harrison written all over it, but in this instance, Elephant Stone isn't second-rate to anyone.