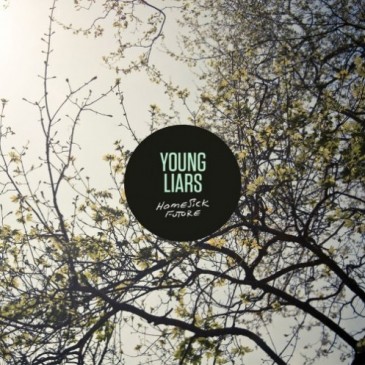 Vancouver quintet Young Liars' seven-track EP, Homesick Future, is pretty good for what it is. Which is to say, it is competently executed, danceable, synth-infused hipster disco pop. It is well put together, and suitable for parties or cruising around in nice weather. It does not, however, come across as particularly innovative or deeply meaningful.

Whereas albums considered to be "great" seem to possess an ineffable quality, where each listening tends to reveal previously unnoticed layers of depth and nuance, Homesick Future comes across too much like a book of crosswords with the answers printed before the puzzles themselves; or like it's telling a joke to which you've already heard the punchline. There's something about this EP that feels finite and non-refillable, like a Bic lighter: once exhausted, it becomes just another empty shell of cultural debris to throw on the ever-growing heap of disposable crap.
To be fair, Homesick Future was digitally self-released by the band almost exactly a year ago, and is being re-released now that the band has been signed by Nettwerk. There are intimations of a proper full-length LP slated for release later this year, and hopefully Young Liars will continue to refine and develop their considerable potential. As it is, the tracks on Homesick Future are slick and predictable enough for commercial radio play, while the crowds present at the band's live shows prove their appeal to the Facebook generation. Whether they will be a flash in the pan or a star in the sky remains to be seen.