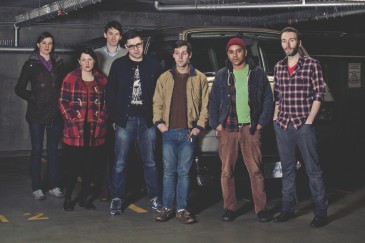 "There are more people here tonight than all of our other shows combined," Hasan Li says from a crowded Waldorf stage. It's a Friday night and the vocalist/guitarist's band—Bleating Hearts—are celebrating the release of their self-titled debut album in front of a packed audience. It's a triumphant night for he and the other seven members that now make up Bleating Hearts and a well-earned step into the spotlight for a band more accustomed to playing cafés and house shows.
It's also a long way from the band's genesis, halfway around the world—Li started Bleating Hearts with his girlfriend, singing saw/alto sax player Layla Gaïb, when they were living in Morocco. Back then, Li had a lot of time on his hands and took to songwriting.
"[Layla] would go to work, while I would stay at home and do nothing," he says sheepishly. "I had my little computer set up and I had my guitar and I smoked drugs and recorded a bunch of songs. A lot of the songs that are on the album were [written] there, in Morocco."
That locale pushed the songs towards the layered, orchestral sound Bleating Hearts now has. In particular, the raita, "a sort snake-charmer-flute thing," inspired Li to think big. "I would always hear [the raita], baked out of my head, and I thought, 'Horns! We need horns!'"

A song like "Closer Further" does a good job of showing what Li had in mind. The listener is hit with a wall of sounds; guitars, drums, saxophones, brass and a galloping group sing-along. They were going to need a band. When Li and Gaïb returned to Vancouver in late 2009, they began their recruiting.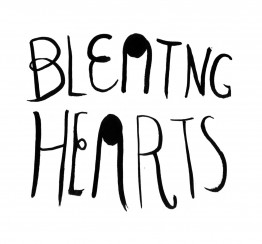 "We put out a call on Craigslist for horn players and Michelle [Furbacher], who's in our band, saw the ad, but she didn't reply because she thought we might be weirdos," Li recalls. "But then she saw us play a show and thought we were okay."
"I found out that they were playing at a show I was going to [at Gravelevel]," says now-trumpeter and baritone horn player Furbacher. "I wanted to be cooler and just meet them at a show instead of through Craigslist."
From there, Furbacher brought with her an entire horn section: saxophonists Aaron Cumming (who also plays with Furbacher in Role Mach) and Richard Sexton (who no longer plays with the band), and—a bit later—French horn player C. Chad Warford. Eventually the band filled out with Kevin Romain on drums, Jay Arner on guitar, and Rose Melberg on bass.
"Basically," Li explains, "how this band works is someone will see us at a show and say, 'Hey, you don't have this instrument in your band, so can I play with you?' and then they join the band." That's what happened for Melberg.
"Every time I'd see you," she says to Li and Gaïb, "you'd have a different lineup, so it occurred to me, perhaps I could get in to this band."
Melberg, who has also played in Gaze, the Softies and Tiger Trap, was determined to join Bleating Hearts, even if it took a bit of subterfuge.
"This is my favourite band in town, I want to be a part of it. I wanted to get in on it…and I'd never played bass before, so I just said I could play bass and they believed me," she says with a laugh.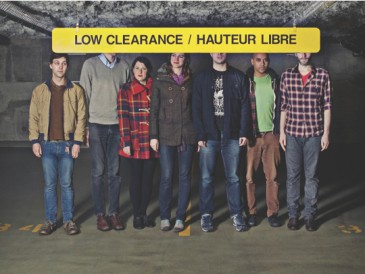 With a full lineup in place, the band recorded their album over four days in December of 2010. Arner doubled as producer (and session bassist, with Melberg sticking to vocals) and set a relaxed tone for the sessions at his home studio, Tonehenge, and Romain's house.
"It was super relaxed," Li admits. "We were drinking coffee and beer at the same time, hanging out."
The sessions yielded 10 songs. The album opens with the lush, solemn instrumental "When Those," slowly giving way to the first single, "Walls Come Tumbling Down." It's a beautiful moment in an album full of them. Throughout, Bleating Hearts use the full range of their many instruments to create a mood and to boisterously punctuate their melodies, all the while supporting Li, the slightly weary storyteller at the centre of the songs.
Now with 300 vinyl copies of the new album in their pocket, they plan to take their act on the road, heading down the West Coast this summer.
The plan, says Li, is to "visit Rose's family in Sacramento and hang out in San Francisco and drink lots of beer. It's not so much about playing shows as it is getting drunk in every town we can."
I ask one last question: Where did the name come from?
"It was one of the ones that Hasan couldn't deny," Gaïb confirms. "It was like, 'What about this? What about this one?' And he was like alright, alright. I think he was just sick of hearing shitty names."
But the name also harkens back to the band's Moroccan roots.
"It's also because we were in Morocco, and there were all these goats getting bloodily murdered, with the blood running through the streets," Gaïb continues. "It really inspired us. And the raita kind of sounds like a goat. I think that's what it was."