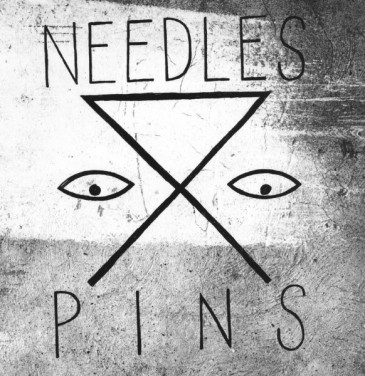 A short stack of singles to end a short month, but who better to begin the upcoming spring fling than locals Needles//Pins? Their new single "Drop It" plays like the Clean or Television Personalities, with just a hint of scuzz to mask the pain in their hearts. These are no part-time punks, mind you. They can write some pretty catchy ditties, like this single's flipside, "Kalifornia Korner," which features nifty double-time shuffle drumming paired with the slightly slinky guitar work of the Bare Wires' best stuff. Playful garage pop with a pinch of punk, but perfect to my ears. This should be picked up!
Though six months later than intended, Gentleman Jesse & His Men have served up some more vintage power pop that's so fresh and so clean, you can eat the sugar straight off the wax. Wrapped up in musicianship even tighter than the group's suits, "She's A Trap" warns of a certain kind of girl who can weave a sticky web, while the keyboard driven "I Won't Say Goodbye" slows things down, making for a two-sided hit machine so sweet, it's worth losing a few teeth. Recommended. Lastly, Ian Svenonius, a man who knows how to float like a butterfly and sting like a bee, brings the funk to a new freakish high on the latest entry from his Chain & The Gang. Svenonius croons the blues over a jazz-inflected piano on the A-side, "Cry, Cry, Cry (Over You)." The flip,"Snakes On A Plane," reprises the rhythms and melodies of the first cut, but gets a little extra help from Calvin Johnson, who brings his baritone, spoken word scat and a melodica line to the mix. It's hard to know where the lines between art and irony begin, but ten thousand beat poets can't be wrong—they can just drop some acid and get on board, because this guy is taking it to the next level. Believe.
Told ya, quick and painless—see you soon!