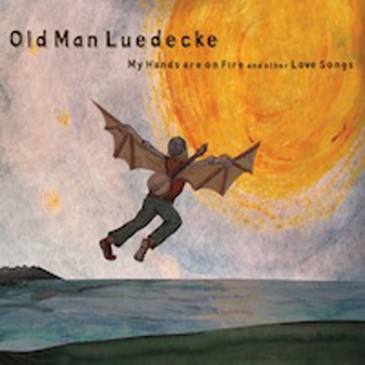 Anytime a banjo, a fiddle, and a mandolin get together, it's usually a pretty good thing. Place this bluegrass combination into the Juno Award-winning hand of Old Man Luedecke with guest Tim O'Brien (Grammy Award winner for Fiddler's Green, among other accomplishments) and the result is a fantastic collection of folk songs and songwriting. Chris Luedecke has once again teamed up with legendary producer Steve Dawson (Kelly Joe Phelps, Sojourners, founder of Black Hen Records and a resume list that requires its own magazine) to produce songs that are heavy and devilishly beautiful. The list of who's who in Luedecke's third album also sees the trio of super folksters team up with accomplished musicians Keith Lowe on bass and John Rahan on drums.
The record delivers a little Canadiana, some country and a lot of bluegrass. Each song is a standout offering up unique storytelling and a well crafted roots sound. Couple that with interesting cover art and you get a must have album. The only complaint here is the absence of a lyrics sheet which leaves me attempting to decipher Luedecke and O'Brien's drawl on my own.
My Hands are on Fire and Other Love Songs may get you up dancing or down drinking. Either way, it is a folk masterpiece worthy of all the accolades it is sure to receive when released at the end of March.