What's this? A rather suspect Facebook link selling tickets to a mysterious techno event at an undisclosed venue in Chinatown? Hmmm. I probably won't go to this. No! Come on man. Let's not, once again, fall victim to the crippling indecision that perpetually besets me. Let's avoid the all-too-familiar pangs of regret I feel a few weeks later when I inevitably come across pics from the night on social media and I wonder why I let the tickets sell out. That's it. Fuck it, I'm buying a ticket! OK great, so my name has been added to the "will call" at the door. What does this mean? If I'm honest, I find the whole "arriving without a ticket to some seedy downtown doorway" thing rather anxiety-inducing. Is there even a slight chance that there is, in fact, no show at all and I've just been conned out of $20? Why is there no consistency in the dates and times cited across the diverse assortment of event sites I've found? Well, at least among those which have any record that this event is actually going ahead at all. It isn't even listed on the guy's most recent "upcoming events" Insta post. This doesn't look promising.
As much as I don't love the lack of clarity surrounding the whole thing, I appreciate that this is techno we're talking about here. After all, for what some might consider the only truly authentic techno experience, a few obstacles are necessary for ensuring a devoted crowd. This is a genre that is intrinsically rooted in the underground. Initially emerging in the mid-80s as a response to prolonged urban decline in post-industrial Detroit, and
a means of defiance for the city's African-American communities, a scene was born which, even with its burgeoning success, would come to spawn anti-commercial collectives like Underground Resistance. Similarly, during and following reunification, an illegal rave scene in Germany soon developed into an established network of popular nightlife venues which remained dedicated to underground values and aesthetics —' as well as a fierce sound. Today, this anti-mainstream doctrine is largely maintained and many events are only advertised in a suitably cryptic fashion, such as via a set of GPS coordinates texted to trusted operatives. Or, in this case, via dodgy-looking Facebook links.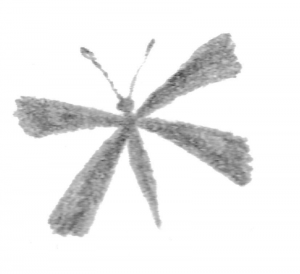 A modern stereotype exists concerning the exclusivity of the genre, conjuring notions of infamously elitist door policies and gatekeeping purists governing the scene. Undoubtedly, some indignation is aroused by any form of accessibility, or widespread appeal, perceived as presaging a retrograde step towards a dilution of the culture and a cheapened, more commercialized sound (referred to disdainfully as "business" techno). As someone new to the scene here, will I feel like I'm intruding on an insulated community? Or will I be graciously accepted into the arcane ministry of stompers? 
//The Event//
It's klubnacht. Let's see if this is really happening then. Is this the right street? I've got the address up and I'm storming along with my eyes fixed down at my phone, stopping under the occasional awning to wipe the rain from the screen. The streets are pretty deserted. Ok… Here it is. At least, according to Google Maps. I don't hear any music. Am I early? Or maybe late? It's hard to tell given the ambiguity of the whole thing. I look up and there's a guy standing inside staring back at me through the wire-mesh glass of the door. I enter and tell him what I've come for. He asks for the email and I show him my phone. Sure enough, he ushers me down a narrow flight of stairs. That's a relief. 
Now this is a venue. The kitsch interior design has a distinct '80s feel to it, with turquoise and purple neon at the bar and ska-themed chequerboard lino flooring. Shimmering moonbeams radiate from a monstrous disco ball that's suspended from the ceiling in the centre of the room. It's dark in here, in part a product of the dense haze emitted by the fog machine. I feel like I've stepped into a Drab Majesty music video. While dark basements and warehouses form part of what has become a trademark aesthetic in the scene — dark venues also facilitate an immersive atmosphere and generate a space for freedom of expression without fear of being watched or recorded. It's for the same reason that bouncers at many European clubs sticker-up phone cameras upon entry.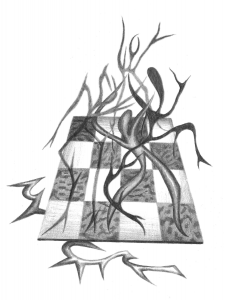 Cue the head-rattling kick drums I came for. The supporting act takes to the decks while the room is gradually filling up to maximum capacity. There are two corner stacks in here. The sound produced by the system is powerful but almost impeccably clean. It's a quality opening set, with some choice selections; seamlessly transitioning between '90s breakbeat and percussive minimal. Oh man, the hype is reaching almost unbearable levels.
Suddenly, there he is: the main act, appearing as if summoned by the crowd's ritualistic finger guns. He immediately hops on the decks to rapturous cheers. Without hesitation, an unrelenting set is underway. Utter chaos ensues. Flickering strobes reveal an onslaught of hurtling limbs. Brutal hammering and relentlessly vicious synth stabs are adorned by polar pads and hypnotic polyrhythms, instantly achieving a sound that is harsh, disorienting and uncompromisingly dark. Somebody call the priest. The marriage of subtly complex synth-work and earsplitting pummeling is inexplicably frictionless. This cut transitions effortlessly into the next, which goes equally hard and features yet more heavy and shadowy grooves. 
I'm really vibing with the set. While sporadically interspersing some reworked originals into the mix, he detours through various killer tracks, all of which are unfamiliar to me. I suddenly feel it necessary to find out what they are. So, instead of just letting myself enjoy the music, I take out my phone. Attempting to be secretive, I start furiously Shazaming each track. Because I'm here in a journalistic capacity, I have an excuse to do this, I tell myself. After all, I'll surely need the setlist. Plus, who knows, maybe I can impress someone with my fresh finds.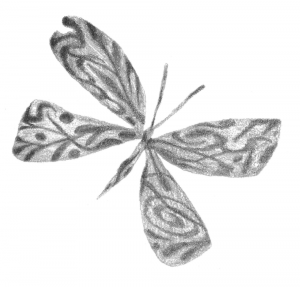 Suddenly, I feel a series of taps on my shoulder. Oh shit. I'm sure this will be a disapproving concert-goer, either preparing to castigate me for my shameful ignorance or to convey their disapproval that I'm on my phone instead of properly absorbing the atmosphere and respecting the artist. I slowly and sheepishly turn around. 
"Hey mate! Show me what this loony tune is!"
To my relief, I'm greeted by a couple of joyfully wobbly Irishmen. I guess I'm not the only one who wants to uncover the wellspring of this sorcery. Still, I should put the phone away. I'm pretty sure I've transgressed a scared techno commandment here: "thou shalt not use thy phone at the party". 
Good electronic shows take the audience on a journey. And oh, dear lord this set feels like interstellar travel. It's fluid, eclectic and expertly-crafted, weaving between multiple sub-genres. Whilst primarily techno-focused, it flirts with house and, in places, even the domain of cold and cerebral IDM. Icy synth melodies and metallic industrial timbres pervade the set, befitting of any of the hallowed venues born from repurposed warehouses or abandoned industrial facilities. On one track, acidic basslines are introduced with some wet 303. Then, for the next, the pace slows; enter hypnotic, throbbing rhythms and whispery, ethereal chords. The pace is quickened once more for a crafty integration of Donato Dozzy's "Gol" before a marathon 15-or-so minute closing track which is eventually wound down to an immense ovation.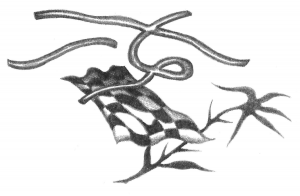 Out of nowhere, the lights come on. Sadly, it's time to leave this dark, sweaty box. After some gridlock on the stairs, eventually, I step out onto the street. Ears ringing. Sanity barely intact. Squinting at the brightness of dawn. While I sit at the bus stop, I try to reflect on what was a great night before the details begin to fog in my memory. The audience welcomed everyone. Each fleeting interaction was positive, despite how unseasoned I undoubtedly seemed.
These days, the term "techno" will most likely be associated with some kind of 36-hour hedonistic blowout; probably held at one of the exalted venues in London or Berlin. However, it seems that, beyond driving beats, there is an inherent heterogeneity in the types of sets, and the types of experiences, that this broad genre has to offer. Techno can be evocative. It can be enigmatic. It can be small, intimate settings and moody floor-fillers. It can be vast, cavernous settings and fast, abrasive soundscapes. It can't just be thud-thud smiley-face music. Except, of course, it can. Most importantly, it can be a means by which to dismantle social barriers and it should be music which is inclusive, unbiased and liberating.