From Swampcone Magazine came the ultimate quarantine virtual escape for art enthusiasts: Drawer Club. A choose-your-own-adventure — Drawer Club allows players to create characters that get to navigate a world they control. 
Swampcone is a publishing platform for Anna Firth, where every season she sends out a theme, and members of the magazine submit comics related to it. The purpose behind starting this platform was to allow illustrators to have an accessible place to publish their work. 
Given that Swampcone is an illustrator/art enthusiast haven, it seems pretty natural for them to introduce an interactive drawing game where the amazing contributors of the magazine and new participants get to connect through their avatars. Best thing about it is that being a talented artist is not a prerequisite, "it's about the story, it's not about skill," said Firth, "so there is no expectation that people are expert drawers for joining which is nice. When all these little drawings are put in the room it looks nice no matter what level people are drawing at," said Firth. In this case having a unique art style can add to your benefit, and create a spicy aesthetic. 
Since Drawer Club is pretty much a collage of different artists' work, looking at a screenshot of the game without contest is in itself an adventure.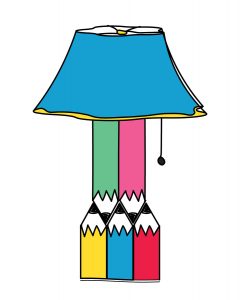 For those of us who have played avatar games in our childhood, such as Club Penguin, SIMS or Stardoll, Drawer Club allows players to customize items exactly how they want, because they are drawing themselves. 
To play the game, players would send their avatars, and then be given drawing prompts everyday by Firth. The essence of the game is pretty chill, with no strict time obligations that players have to follow: you get to come and go as you please. This in particular is much appreciated in quarantine, because having to balance between Animal Crossing, Tik Tok and binging 90 Day Fiancé, can be chaotic. 
Another unique feature of Drawer Club is that the actual narrative of the game also depends on what the players want to do: Firth sends over the beginning of a prompt, and players choose how the story develops from there, including creating the richest, most funky backstories for your avatars.
Drawer Club also has its own currency: Swamp Coins. Players can spend Swamp Coins.to add items to their house, or they can earn them by performing several tasks in the game. One of the ways they could earn Swamp Coins one day was by talking to another player in the game. This turned out to be an amazing opportunity for players to exploit the bank because there was no limit placed on how many characters you could talk to.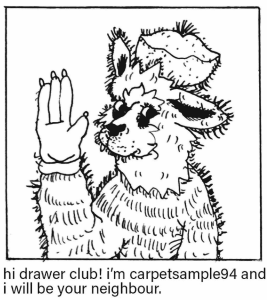 A choose-your-own-drawing-adventure game with valuable life skills: a Quarantine Love Story.
Swamp Coins also allow players to add new things into the virtual world of Drawer Club. For example you can spend Swamp Coins to be able to
destroy items in other characters' houses. Or, you can live out your best Randy from Recess fantasy by snitching on everything you see for an extra buck. Both are equally satisfying.
Although Drawer Club began as a simple quarantine activity, it soon became a place to find your new best friend. When characters are added to the game, their identity is kept anonymous, but as the game went on, "people were starting to communicate not just through me, but through each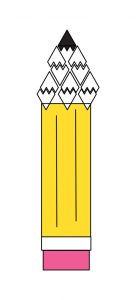 other," said Firth, "and i thought that was really cool, how many people got in touch with each other just through the game."
And that is what Firth loves most about Drawer Club: "having a community interconnected through these personas, but then also they're sharing their real art with each other." A pretty neat thing to have during grumpy and slow quarantine days. 
And because of this Firth might want to resume Drawer Club, even if quarantine ends, "I think people are starting to get back to their regular lives, and they aren't looking for an escape as much, but I think there is still a place for it". To accommodate people's changing schedules, the potential re-start of the game would include weekly prompts, where just like before, players can come and go as they please. 
As for Swampcone, upcoming updates for the magazine are uncertain due to the pandemic and interruptions in services like printing. So for the time being, "the future of Swampcone might look a little bit like Drawer Club, something that's social media based and an online drawing, digital art kind of thing," said Firth. 
Even though there is a global pandemic looming over our heads, causing uncertainty in every direction, Firth wants Swampcone to stay, "it's about elevating people that don't have access to the comics world. The illustration world is so tight-knit and hard to access for most people, if I can use my platform to share people's work and help them out then I don't wanna stop doing that."