Juxtaposition is a series of independent art shows that feature artists and musicians from Vancouver and Victoria at different venues across Vancouver. The second instalment, Juxtaposition Vol. II: Art Exhibition took place on May 4 at Avant-Garden, one of Vancouver's newest niche venues run by two friends, Sam and James, who founded the space in response to the lack of inclusive arts-based venues in Vancouver. Juxtaposition Vol. II showcased three musicians with a range of styles, including synth pop, ambient house music and hip hop, in addition to the array of visual art.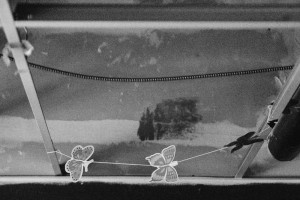 Walking up the stairs to Avant-Garden feels like entering a friends' house party, since the space has a totally chilled-out living room vibe. The venue is tiny (about the size of a living room, actually), adorned with couches and a filing cabinet covered with a fantastic sticker collection. Attendees were packed into the venue, conversing around cans of beer and liquor bottles in paper bags. The crowd was young, stylish and easy-going, making for a friendly atmosphere.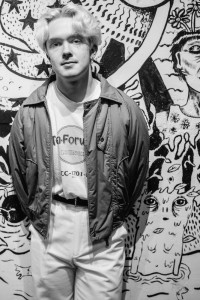 Kicking off the night was a synth pop set by Stefan Johnson. Johnson has a beautiful voice, so much so that when he started his set, I was convinced that he was lip-synching. It wasn't until he played an acoustic ukulele song (the first of a few throughout the night), that I realized he just has a really strong voice. Donning an all-white outfit to complement his white hair, Johnson had the appearance of an indie pop star. Despite his obvious talents, Johnson seemed modest about his set, even making self-deprecating comments at times. It's a shame, because he delivered a really great performance that was deserving of his utmost self-confidence. The audience was grooving to his beats. It was really unique to see a mash-up of danceable pop and quirky ukulele strumming.
Next up was ZYLITE, who played mellow, ambient music. His set was simple musically and stylistically, and ZYLITE stood peacefully in front of the crowd playing his tunes. He put the audience in a meditative trance, offering the ideal background music for exploring the art on display.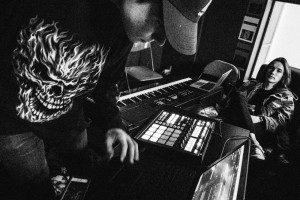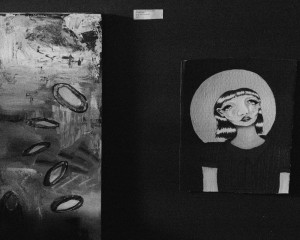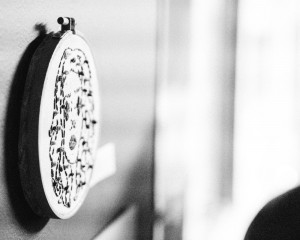 Speaking of art, there was a solid range of visual works on display, including photography, embroidery and paintings. There were a few standouts, including Shae Anthony whose piece "Sundance End" was a powerful ode to the Indigenous women affected by the residential school system. Jen Brawley displayed their film photography that was characterized by red overtones, enticing the eye with its mystery and subtle sexuality. The most unique piece of the evening was Carmelle Leigh's "Primary Self-Portrait," an embroidered self-portrait that stood out for its colour and texture.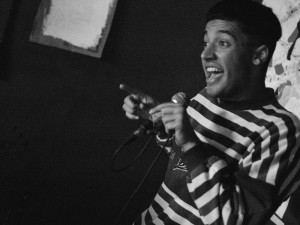 Closing the evening was Andrew Mulat, a stylish hip hop artist from Port Moody. Mulat's set was the perfect end to the evening, as he got the crowd dancing with his energetic beats, creating a great transition into the night. (Due to city noise regulations, the show ended around 10PM.) With his '90s look and groovy dance moves, Mulat was reminiscent of Will Smith from The Fresh Prince of Bel Air, and the audience ate up his energy. He exuded confidence with ease, which was a feat considering that this was his first-ever performance. Mulat's mixtape was released on May 19, and based on his performance, I'll definitely be giving it a listen.
Juxtaposition Vol II: Art Exhibition was a great opportunity to experience a range of art and support local talent. Hopefully we'll be seeing more editions of this series around the city, as these events provide a space for emerging artists and musicians to showcase their work.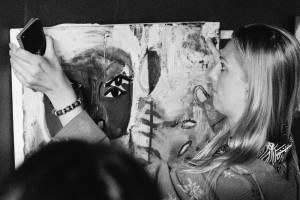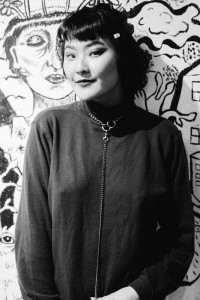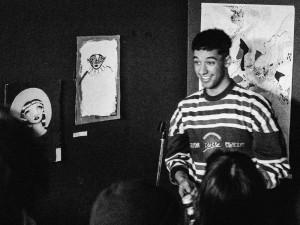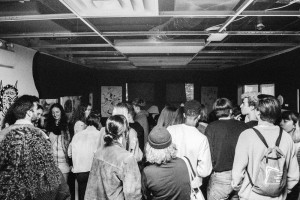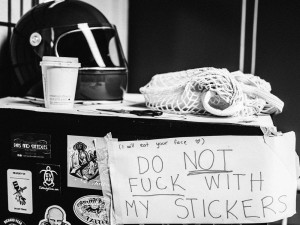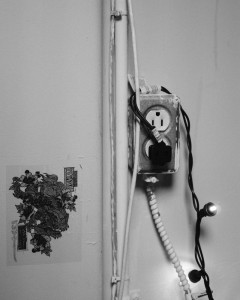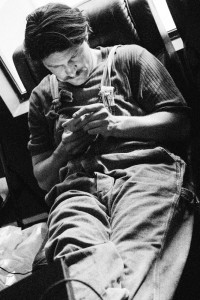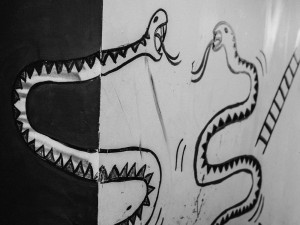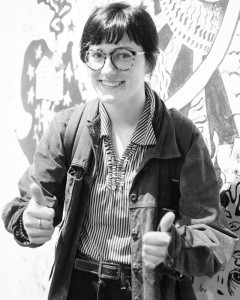 X