The Reptaliens had already begun when I stepped into the Rickshaw. They were wooing folks out of theatre seats and towards the stage, a rarity for an opener. Save for the arguably excessive use of smoke machine, it was a brilliant, high-energy set by the Portland low-fi art rock group. At one point between songs, an audience member shouted out, "Tell us who you are!," I assume because they had jumped into their set without stage banter. With a little chuckle, lead vocalist Bambi introduced the band and thanked the audience. Transforming from obscurity to a new favourite of Foxygen fans, Reptaliens won over the room.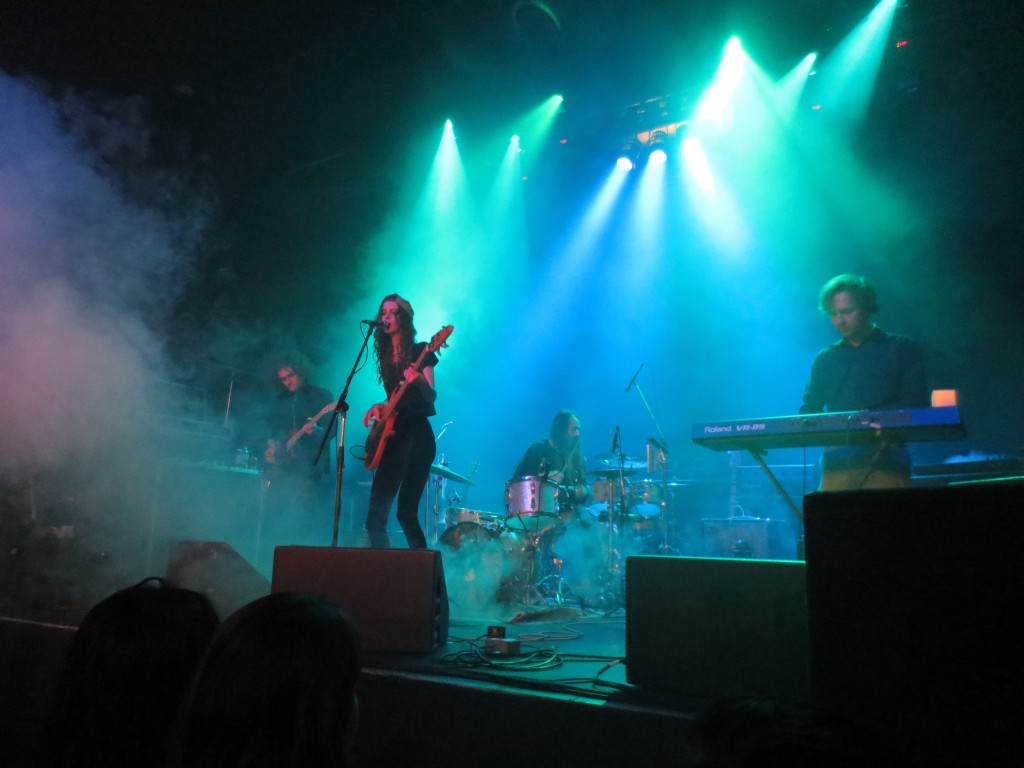 The Rickshaw fluttered in anticipation for Foxygen. A friend described the audience's fashion and general aura as a "clash of the eras." The sound booth responded by playing music that alternated between disco and funk. The nostalgia seemed a little forced, but not unwelcome. Why not wear a daisy chain and slip into a different era for an evening? In the lobby, I overheard a woman that smelled like geraniums offering what looked to be Extra gum as if it was an illicit drug, à la Penny Lane in Almost Famous. I overheard another person (someone actually wearing a daisy chain necklace) explain to her friend that she was nervous about her outfit because this was her first 19+ show. The bubbly emotions were contagious, and I'm embarrassed to admit I started blushing when Foxygen lead vocalist Sam France ran onto the stage.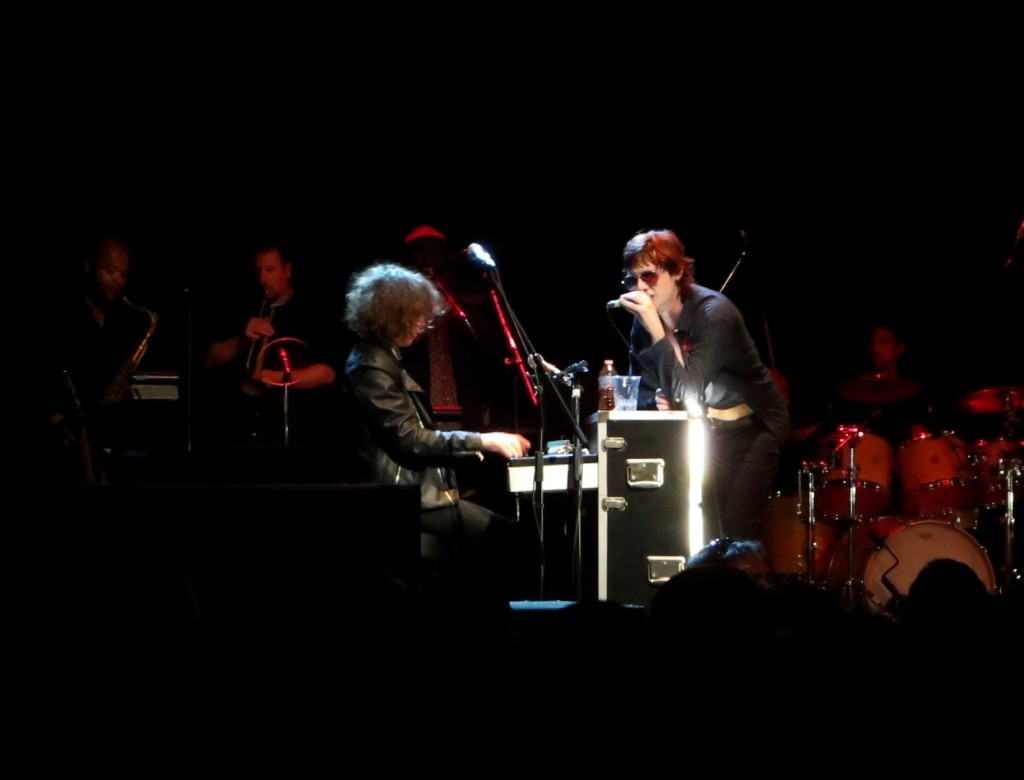 Foxygen opened with "We Are the 21st Century Ambassadors of Peace & Magic" followed by several hits off their second album by the same name. Backup vocalist Jackie Cohen joined during "San Francisco," complementing France's exhibitionism with her own dance moves and charisma. Cohen and France had costume changes throughout the set, facilitated ceremoniously with the two of them running off stage hand-in-hand while the band continued to riff.
Prying focus from France, Jonathan Rado and the rest of Foxygen played a tight set. Unlike many groups with strong frontpersons, Foxygen's talent was not overshadowed by theatrics. The performers appeared to be having fun, sharing glances and jokes, and taking their turns in the spotlight. A horn section gave Foxygen a big band sound, especially fitting for the songs off their latest album, Hang.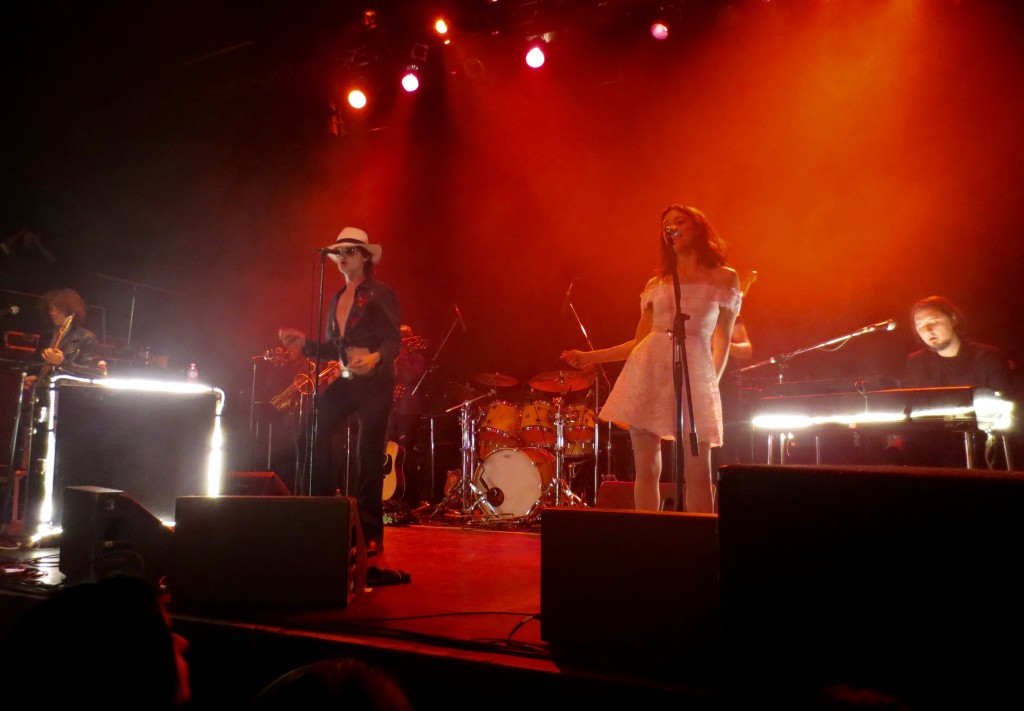 Foxygen was everything I expected and more, with decorum ranging from cult evangelism to Rat Pack-era lounge vibes. They encored with "How Can You Really" and "No Destruction," and France giving a special thanks to the audience members in "the cheap seats" on the balcony.
The smitten audience lingered on the sidewalk outside of the Rickshaw for a good hour after the show ended. Old and new Foxygen fans were heard reminiscing over the performance as if it were a spiritual revival. And rightfully so. Foxygen was as close to church as I will ever get.