On a sleepy blue Tuesday evening in downtown Vancouver, the streets were all but deserted apart from a few stragglers as I wandered into the unassuming Media Club. The room was a polite half full with a crowd that ranged in age but not dress, everyone donning their blackest leathers and heaviest boots. It was at nine o'clock sharp that Canadian freak-pop group Fake Shark took to the stage and all those boots came to life as if a switched was turned on.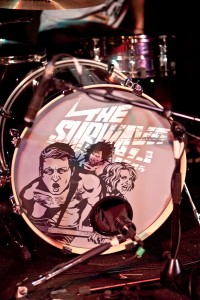 Storming through the first two songs with unexpected energy, the room quickly forgot it was a weekday as frontman Kevvy Mental steered through the bubbling riffs with echoing vocals, his notorious pink locks blowing from the fans. The five-piece continued into their piano ballad "Girls," with a tightness that would warm up any crowd. Accompanied by shout-outs to Prince and Butthole Surfers, the highlight of their set was their funk-forward breathy number and fan favourite, "Cheap Thrills."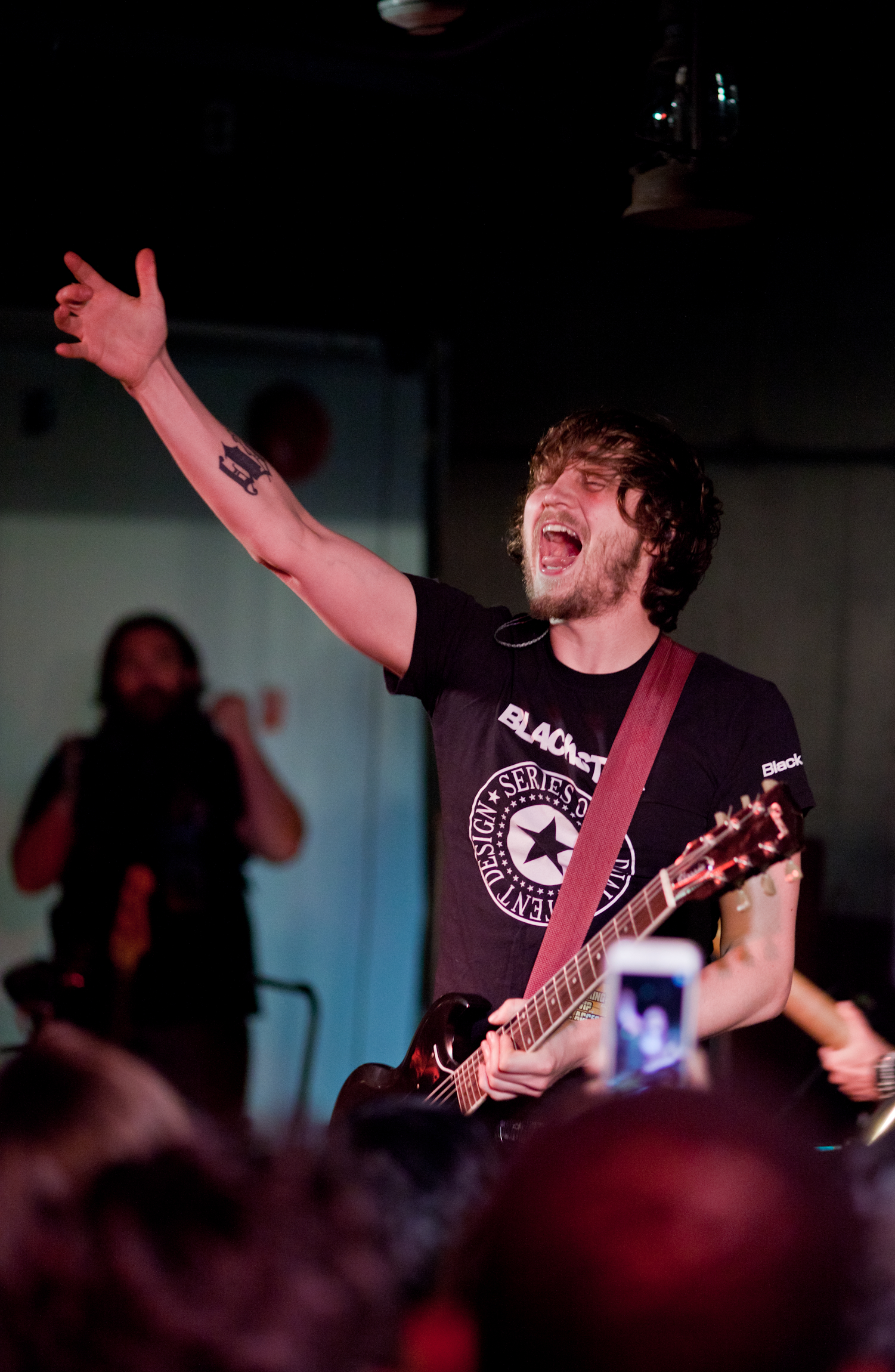 By ten o'clock, the Manchester-based PINS took to the cramped stage with frontwoman Faith Holgate leading the way through a crazed, chord-heavy track. Sitting somewhere between a bewitched version of The Go-Go's and The Black Angels with a hint of Siouxsie & The Banshees, they commanded the audience with crashing drums courtesy of the relentless Sophie Galpin, most notably during their new single "Trouble." Just as I mentally logged a Misfits influence from the dark '80s troop, PINS bashed through a cover of them for their final tune, leaving an eager crowd in total fever.
Barely missing a beat, The Subways rushed into their highly anticipated set with the charming mix of harmonies and guttural screams that send you right back to the UK imports that dominated the OC era of 2005, when the Hertfordshire three-piece first broke out on the international scene. There is something all too satisfying about being in a crowd that is just as eager to participate as the band. That kind of camaraderie was under way as the half full sweaty venue chanted along to the infectious choruses that are so characteristic of songs like "Oh Yeah" and "Dirty Muddy Paws." Before ripping into the aforementioned, frontman Billy Lunn stated that drummer "Josh is our skeleton," and backbone he was as his tenacious fills provided the foundation for the set, barreling through with Cheap Trick thunder.
Deciding to "bypass the pretentious bullshit," the band went straight through to the encore, ending the night with their worldwide heavy hitter "Rock 'n' Roll Queen," the crowd teeming in a frenzied mosh. If anybody felt a lack of vitality on Tuesday evening, it was because all that energy was at the Media Club for a solid three hours of reliable rock 'n' roll.