The first time I saw Black Mountain was in their infancy. In a crowded bar in Calgary, with Blood Meridian and Pink Mountaintops opening, with all three bands swapping members like they were at a swingers party. It was a dizzying night of gritty, sweaty, raw music. And it was fantastic.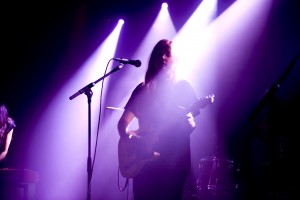 A dozen or so years later at the Commodore Ballroom the question is: does Black Mountain still have "it?" One thing they are still doing is keeping the opening band in the family. Ashley Shadow, sister of Black Mountain's Amanda Webber, opened with a solid set and her genetic connection to Amanda was evident in the timbre of her voice. The sound was pleasantly familiar, and while Ashley Shadow's music lacked the monumentality of Black Mountain, it had a maturity to it informed by years in the industry working with the likes of Will Oldham and Pink Mountaintops. It's a shame it has taken this long to get the first solo effort from Ashley since musical talent obviously runs deep in the family.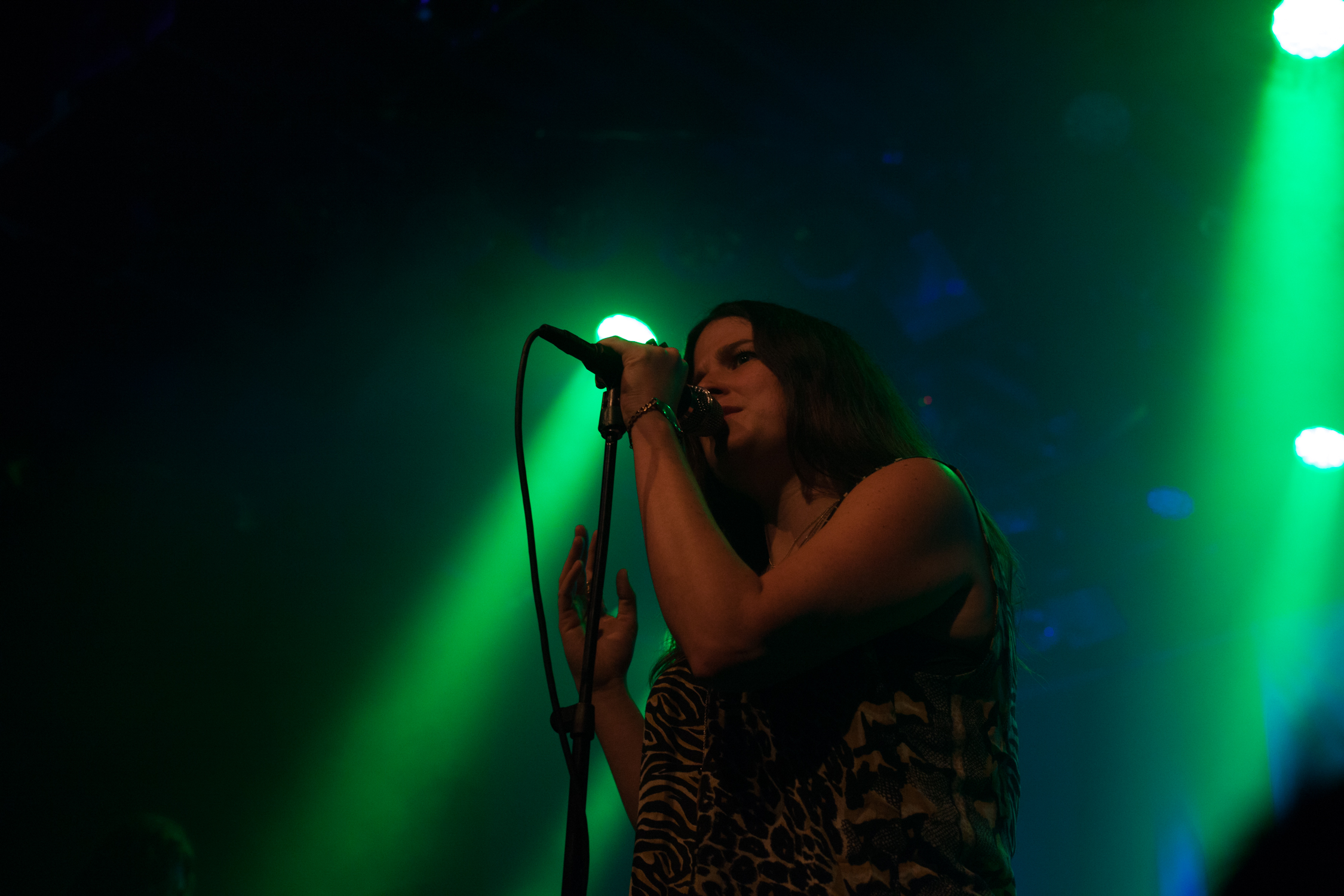 And then came Black Mountain, playing to a friendly crowd of loyal fans that, based on age, were probably all at the same or similar show I was at a decade ago. Recently releasing their fourth album, aptly titled IV, Black Mountain had some new material to present and appropriately played the first song off the new album, "Mothers of the Sun," as the first of the show. A subtle but heavy track, not dissimilar to the theme to Jaws, it was threatening without being overt about it. Nevertheless, it was a song that promised to build to something big. It was the perfect way to open the show.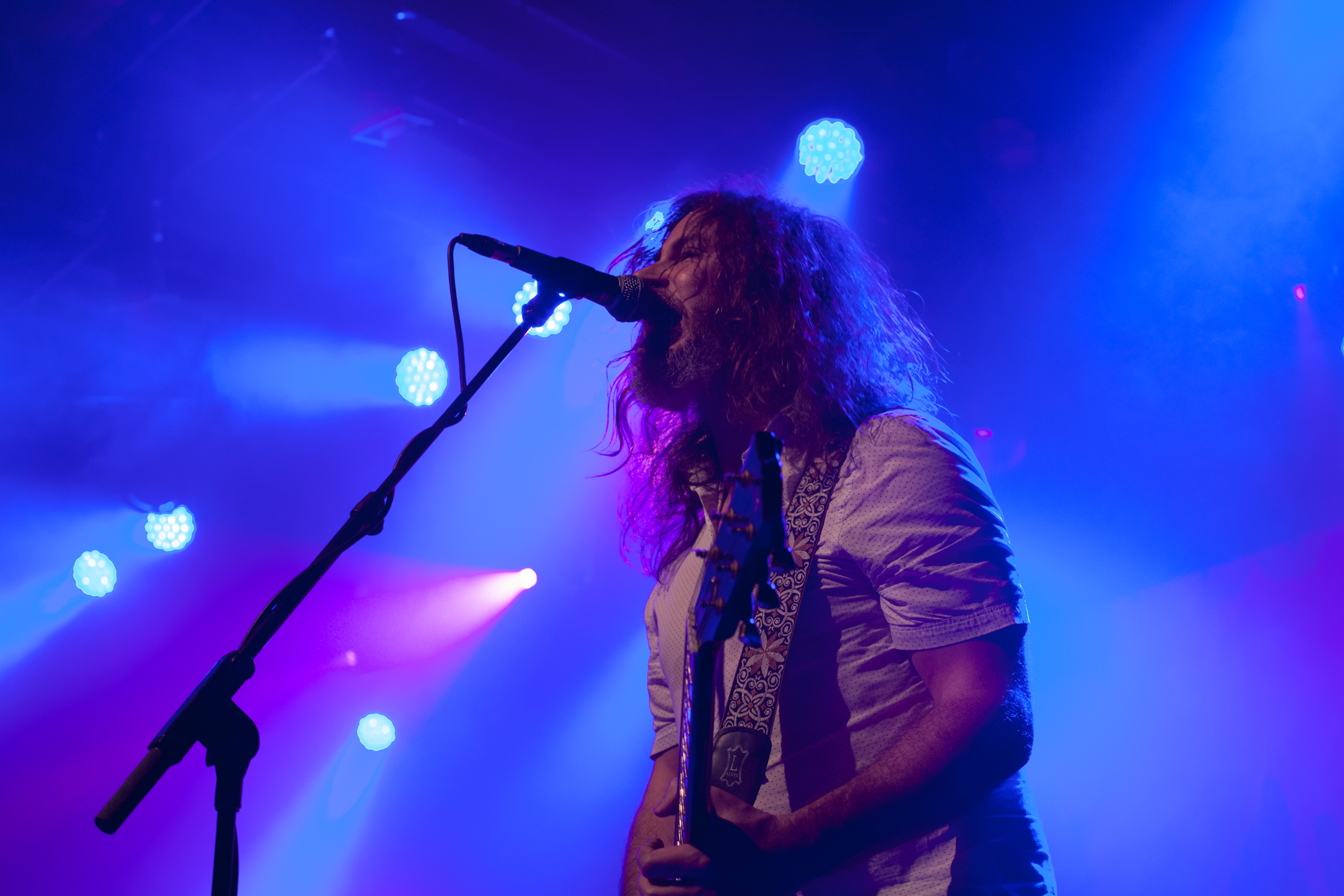 They followed it up with "Florian Saucer Attack," not coincidentally the second track on the new album. It was a perfect segue for both the show and the album. They broke from the new record's track listing with the third song, "Stormy High" off of 2008's album In The Future, but it became clear as the show progressed that Black Mountain wasn't going to rely on the old standards of their first album. They were there to play new and representative material.
Black Mountain sound big. That's a testament to their skill as musicians and performers. They make every note, every lyric, count for something, and they brought this to the Commodore stage.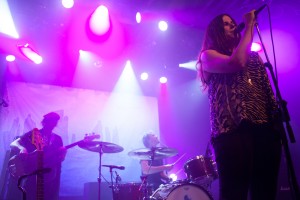 But, if I'm allowed to be critical of Vancouver's darlings, the show was just too loud. It didn't start off that way, but as the show progressed it got louder and louder to the point where it sounded washed out, which was detrimental to the richness of their music. Louder isn't always better, especially in the case of Black Mountain. In talking to a number of people afterwards, the sentiment was mostly the same: "it was great, but the sound sucked." It's a shame, really, because Black Mountain played with passion, with energy, and their new music is as good as or better than their old stuff. Still, I'll (hopefully) go see them again in another decade or so, and invest in some better earplugs.