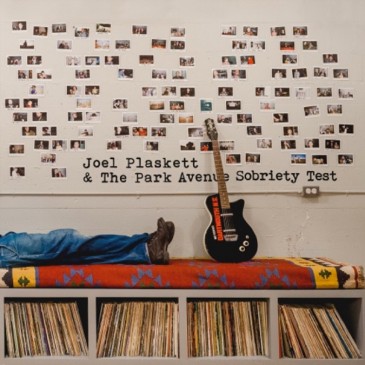 Nationally adored singer/songwriter Joel Plaskett makes his return to music with his fourth solo release The Park Avenue Sobriety Test.
On the cusp of 40, Plaskett reveals a more philosophical and serious side to himself as he shares his experiences with love, success, adulthood, and belonging. Along with instrumentals from his longtime touring band the Emergency, The Park Avenue Sobriety Test features a multi-talented group of artists with appearances by Mo Kenney, Tim Brennan, and JP Cormier.
Broadening his musical landscape, Plaskett has succeeded in blending other genres with his own beloved folk sound. This includes his addition of a Celtic vibe on tracks including "On a Dime;" which is enhanced by an ebullient performance by JP Cormier on the fiddle.
He continues to explore genres on "Alright/OK," a jaunty track that emits a backyard party vibe. "Credits Roll" brings Plaskett's toe-tapping live experience to life, whereas "For Your Consideration" reveals a sorrowful side of Plaskett we haven't yet seen in his previous work.
Despite this venturing into different musical styles, long-time followers will be more than fulfilled with the few familiar, heartwarming, and witty tunes, which are matched perfectly with his genuine lyrics.
The Park Avenue Sobriety Test is a free-wheeling, thought-provoking album, exhibiting the many new sides of Plaskett's unique musical style. Both first time listeners and long time admirers will be equally as satisfied with his unique Maritime-folk sound paired with nostalgically familiar lyrics.
Packed with catchy tunes, a few laughs, and a little of the unexpected, Plaskett has raised the bar for himself and succeeded in exploring new genres without losing his true roots.